Global Futures Design Lab Student Showcase Presents
Seaside Park Community Center Development, Bridgeport, CT

a page designed by intermediate students
Welcome to Bridgeport, CT USA - 6th grade project
Bridgeport is called The Park City because it is a beautiful seaside neighborhood and great place to live. But in the 1970's with de-industrialization, manufacturing moved overseas to China and India. People all over America that worked in factories lost their jobs. Many cities, including Bridgeport fell into hard times.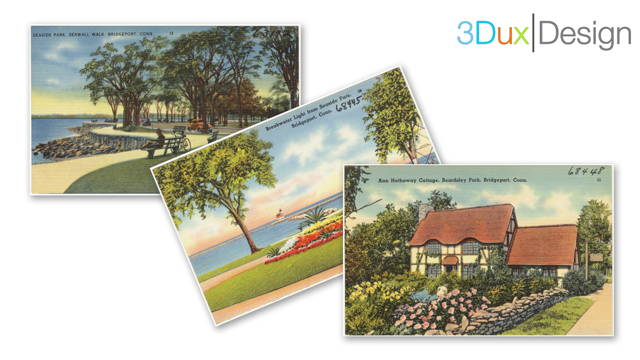 Without money, much of our city fell to disrepair. For example, a once beautiful 1.3 million square foot General electric plant now looks like this…..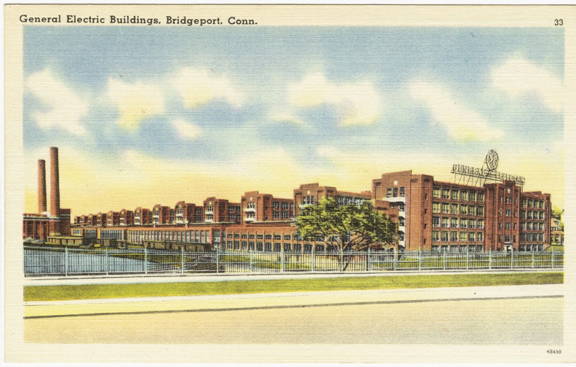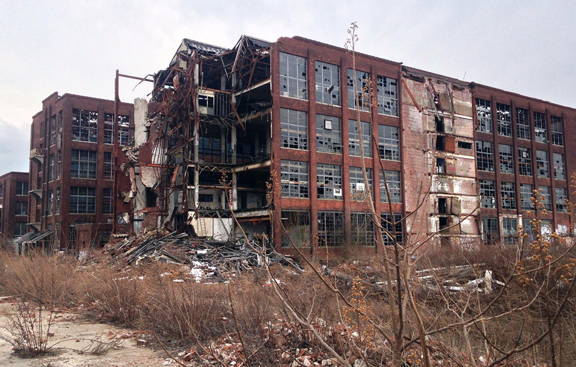 Our class decided it is time to make a change. We have created a design proposal for the City of Bridgeport. We aim to knock down this monstrous and dangerous structure and create a community center that will help bring Bridgeport back to it's former glory. We wanted something that not only makes the city look better but we designed the center to also be a nidus for growth of Bridgeport community as a whole. But first we needed to do some investigating.
After a number of interviews with local community members, we developed a plan for our community center with a focus on key areas that the people of Bridgeport would like for their city. We decided to focus on economic growth, recreation, cultural diversity, education, nutrition and supporting the natural environment.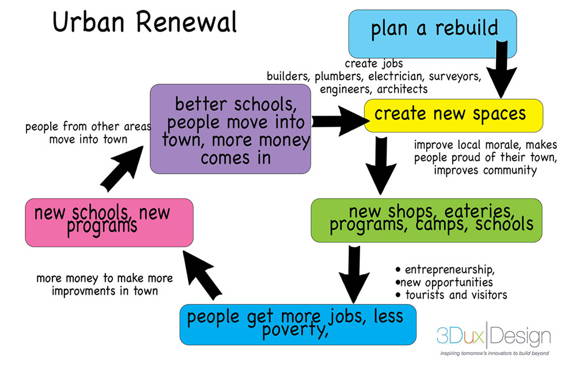 See more student projects!