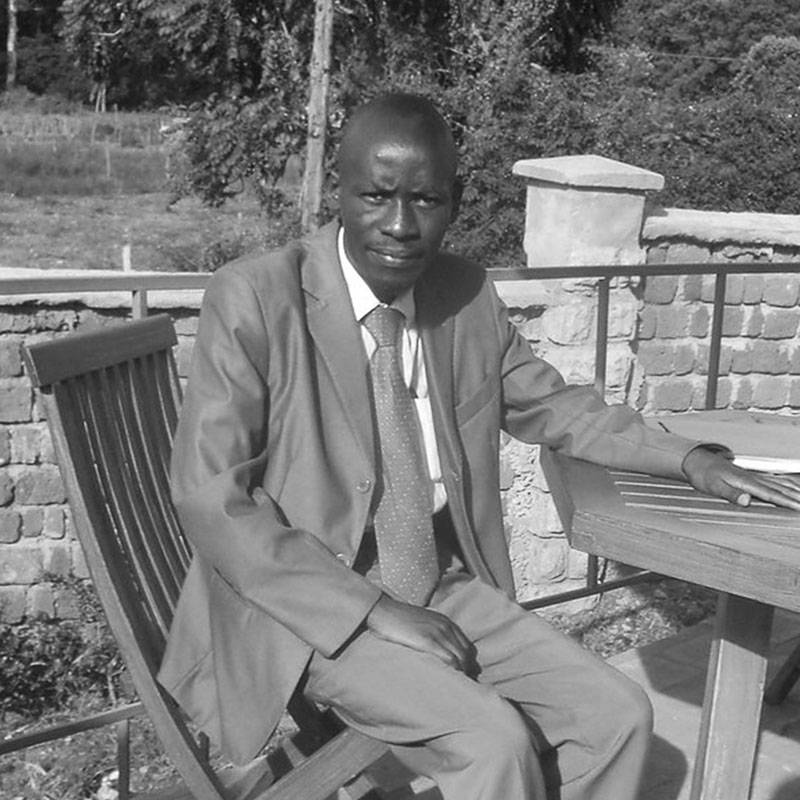 Dr. Wyclife Ong'eta Mose
Ph.D
Country Director, Kenya Global Peace Chain
Associate Faculty at Department of Governance, Peace and Security, Africa Nazarene University
Dr Wyclife Ong'eta bagan his career as an educator with a Bachelors Degree in Education Science and received his Masters Degree in Education, focusing on Sociology of Education and Policy Studies.
In 2007, after being personally touched by severe violence in his own home town, he came to understand the real meaning of peace. He chose to dedicate his life to the promotion of international peace and security. He went on to receive his Ph.D in Peace and Conflict Studies from UPEACE, Costa Rica. Professionally, Dr. Wyclife served at the education department of Save the Children, UK in the Republic of South Sudan, a country that has been confronted with violent conflict for decades.
In 2014, Dr. Wyclife participated in Equator Peace Academy (EPA) on Religion and Refugees Coping with Differences in Foreign Land where he supported various refugee settlements in Western Uganda and Kampala. He has been the country director of the Global Peace Chain (GPC), an organization dedicated to the goal of promoting international peace and security and was part of the team that successfully implemented a three year University for Peace (UPEACE) cross-border peace project in Kenya and Uganda. He teaches and researches cross-border peace-building in Kenya, Uganda, South Sudan and Costa Rica.
Dr. Wyclife believes that, "For us to realize a peace world, we need to work towards reducing inequality among humans, we need to confront social injustices people are facing everyday, we need to offer quality education to every child, we need to address all root causes of conflicts and so on. These appear impossible but it is possible with good will among humans".
As executive director at Oasis Peace Web, Dr. Wyclife's goal is to create a better way to prevent conflicts prevalent in communities through mediation, arbitration and negotiation. They enable people to resolve conflicts themselves, live peacefully and grow up strong vibrant cohesive communities. The organization constantly searches for more effective solutions, while sharing knowledge and expertise to promote peace and social cohesion in partnership with communities.Oasis Peace Web provides leadership/mentorship programs aiming to inculcate skills such as basic leadership, self control, identity, diversity, problem-solving, decision making, setting priorities, empathy, and so on to youth in secondary schools and colleges in partnership with the department of education and other relevant stakeholders.