How will the 3DuxDesign architectural modeling system inspire you?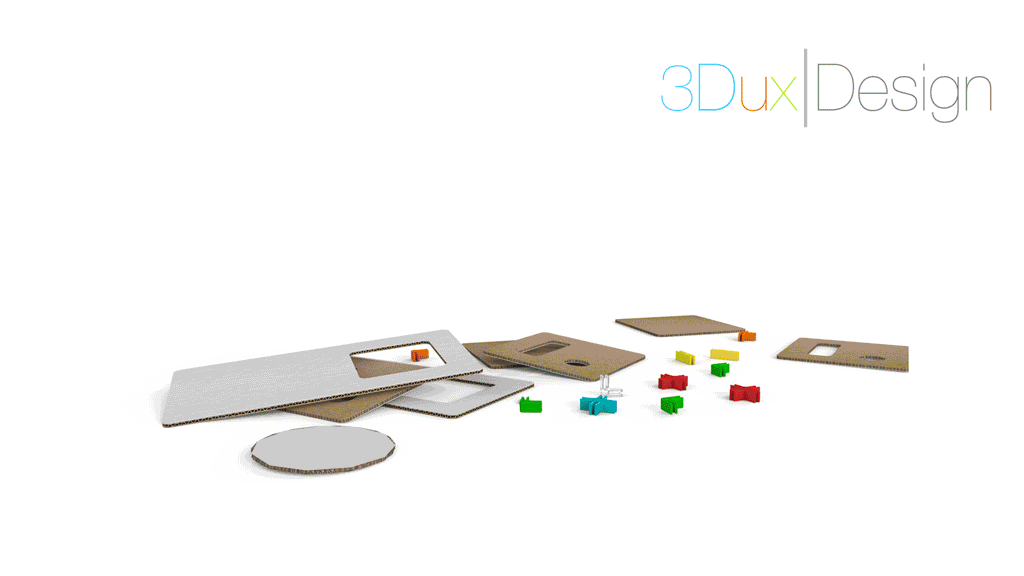 connectors + cardboard = limitless possibilities
3DuxDesign proudly introduces 3DuxUniversity.
The place where open-ended creative play meets learning.
3DuxDesign learned early on that parents and kids are yearning for something beyond the touchscreen. Kids crave the open-ended simplicity of building with materials like cardboard and crayons and they are inspired to imagine and design solutions when presented with a challenge.
And that is the basis for 3DuxUniversity.
Our goal is to reconnect children to the real world of creative play. We believe in challenging kids to
think, reason, design and build.
We are a team of parents, educators, physicians, architects, engineers, artists and other thought leaders having some serious fun
educating the next generation.
Parents: Engage your children with our monthly design challenges.
Educators: Choose from a variety of
•standard-based lesson plans for the classroom •prompts for open-ended design thinking and •extended curriculum for after-school play-based learning
Our most recent initiative, the 3DuxUniversity Global Project connects children around the world through creative story telling and 3D model making