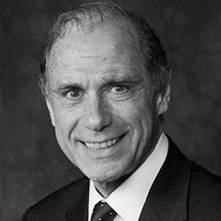 Harry Falber is a consultant in growth and defense strategies, turn-arounds, start-ups, brand and IP licensing, new business development, marketing, sales, compliance, training, advertising management and creative development. He works globally in the consumer and business-to-business market.
He also serves as a mentor and advisor to early-stage start-ups.
His career includes positions as interim international, country and regional manager, He's worked throughout Asia, The EU, Eastern Europe and the Americas.He has developed successful strategies, implementing them for both large and small companies including as president of Hallmark Cards' e-commerce flower & gift business, vice president of Smith & Wesson, Nabisco, Gerber Infant & Baby (Novartis), CP Kelco, Reynolds Consumer Products (Reynolds, Baco UK & Bulgaria, Presto), Alcoa, Nat Sherman Tobacconists, 1800Flowers.com, PC Flowers & Gifts, Polaroid Corporation, and Sturm Foods (Treehouse Foods).
Harry has personally led innovation and licensing initiatives, engineered corporate and brand rehabilitation, product line repackaging and strategic turn-arounds, executed international market and competitive intelligence assignments including in Russia and China. He uncovered the weaknesses in Green Mountain Roasters' Keurig K-Cup patents, leading to the first K-Cup not produced by Green Mountain, and assigned patents over to clients.
He left Nabisco to start-up his own casual dining restaurant and catering chain.His career began in advertising where he worked for agencies considered part of the Madison Avenue creative revolution - Scali, McCabe, Sloves, and Della Femina, Travisano & Partners. In 1975, he was recruited to become advertising manager at Polaroid under Dr. Edwin Land and after seven years, following the retirement of Dr. Land, he left to become Director of Marketing for Nabisco's imported beer division. He's worked on and developed advertising, promotion, and shopper marketing strategies for Volvo, Polaroid, McDonald's, Great Adventure/Six Flags, Fuji Film & Cameras, Volkswagen, Bristol-Meyers, New York Daily News, Moët & Chandon, Cointreau, Teacher's Scotch, imported beer including Dos Equis, Sol, Beck's, Moosehead, Carlsberg, Foster's Lager, and Pilsner Urquell, and gaming at Yonkers Raceway.
Harry lives and works in Weston, CT. His wife, Pattie, is Weston's intermediate school principal and certified as a school district superintendent. His step-daughter is a software engineer in Denver. His son launched and runs a frozen food start-up in Denver; Rooster & Lark.