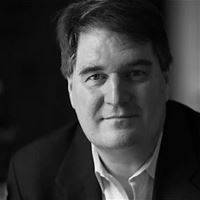 CEO The Henry Ford
Director, The SEMIE Coalition
Danny Briere is a serial entrepreneur having started his own firms and has been involved in advising some 200+ firms in the telecommunications and Internet space in the past two decades. His focus is on leading edge technologies and trends, with a special interest in alternative energy, social networking, social enterprise, education, and kids.
He has been involved in helping drive entrepreneurship across universities, towns, regions, and states, and continues to foster relationships to help build ecosystems to drive development and mutual growth.He is passionate about K-12 young inventors and entrepreneurs through the National Invention Convention and other programs.
He has been a trusted supporter of and advisor to the 3DuxDesign team since he met Ethan as a
winner
of the the STEMIE award at the National Invention Convention. He has mentored
Ethan
since and helped forge key connections between 3Dux and the Educator Team at the birthplace of American Innovation, The
Henry Ford Museum in Dearborn Michigan.