stem-with-friends remote learning programs
The 3DuxDesign award-winning cardboard construction system and our STEM with Friends Programs offer a unique, remote project-based learning experience that is easy to build into your enrichment program offerings. Engage children in hands-on creative play in a small group, highly interactive playdate-like setting. Your Team Leaders can guide groups of 4-8 students through a range of highly engaging projects that blend interactive team-building games with hands-on modeling and STEM learning.
Get your students thinking outside the cardboard box!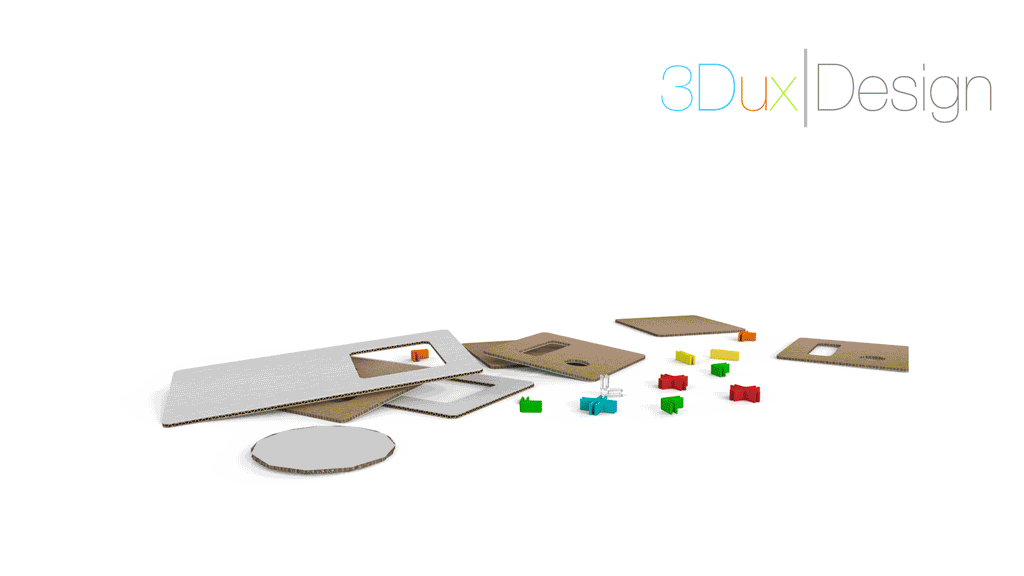 UNIQUE AND CREATIVE : 3D modeling blends art, design and STEM

BROADEN YOUR MARKET: invite students and friends across the country

FAST AND EASY: detailed facilitator written guide and video tutorial

NO STARTUP COST: order only what you need

LET US DO THE SHIPPING: we'll drop ship materials to each student
PLAYDATES : individual 45-60 minute small group team-building STEM/engineering crafts (ages 4-8)

BIRTHDAY PARTIES: one hour of facilitator lead games and themed-based crafts. Choose from any of the (4) 3DuxDesign themed kits (ages 4-8)

BUILD A CITY: a 4-lesson architecture and urban design program where students collaborate to imagine, design and build a sustainable community of the future (ages 6-9)
Learn more about our products and programs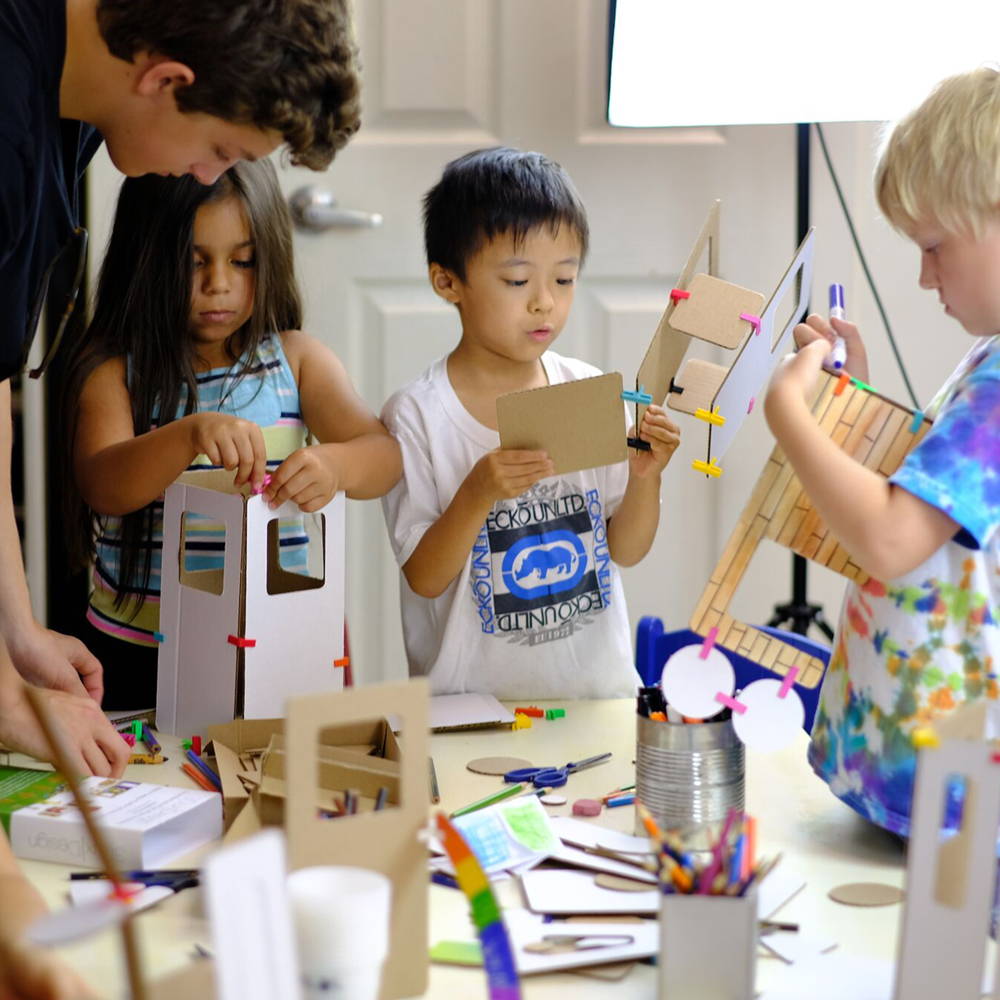 Playdates are designed as single 45-60 minute facilitator-lead projects for 4-6 students. Ideal for ages 4-5 with supervision or 6-8 independently. We will drop ship the materials needed to each student.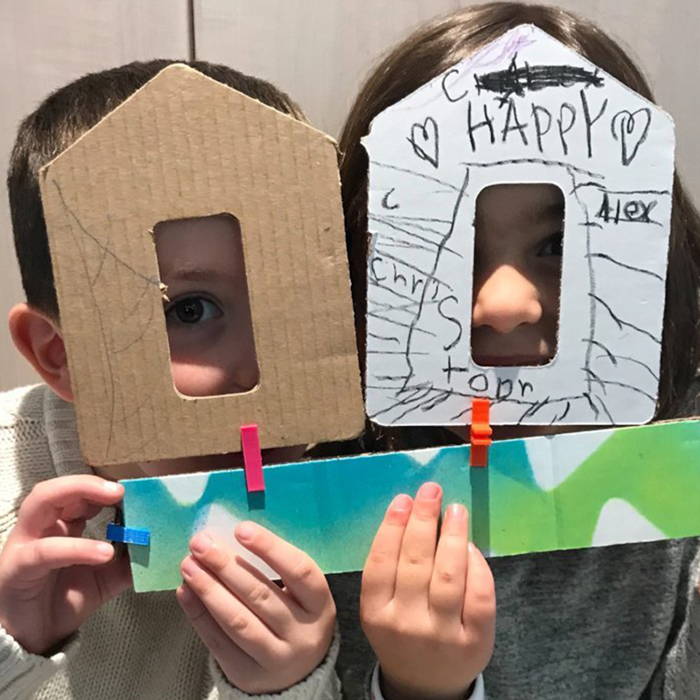 Lead your little customers in a celebration with with family and friends both near and far with a themed remote Birthday Party. Children can choose from any one of our 3DuxDesign Architecture Sets for a fun and interactive hands on experience.
Build-a-City Extended Program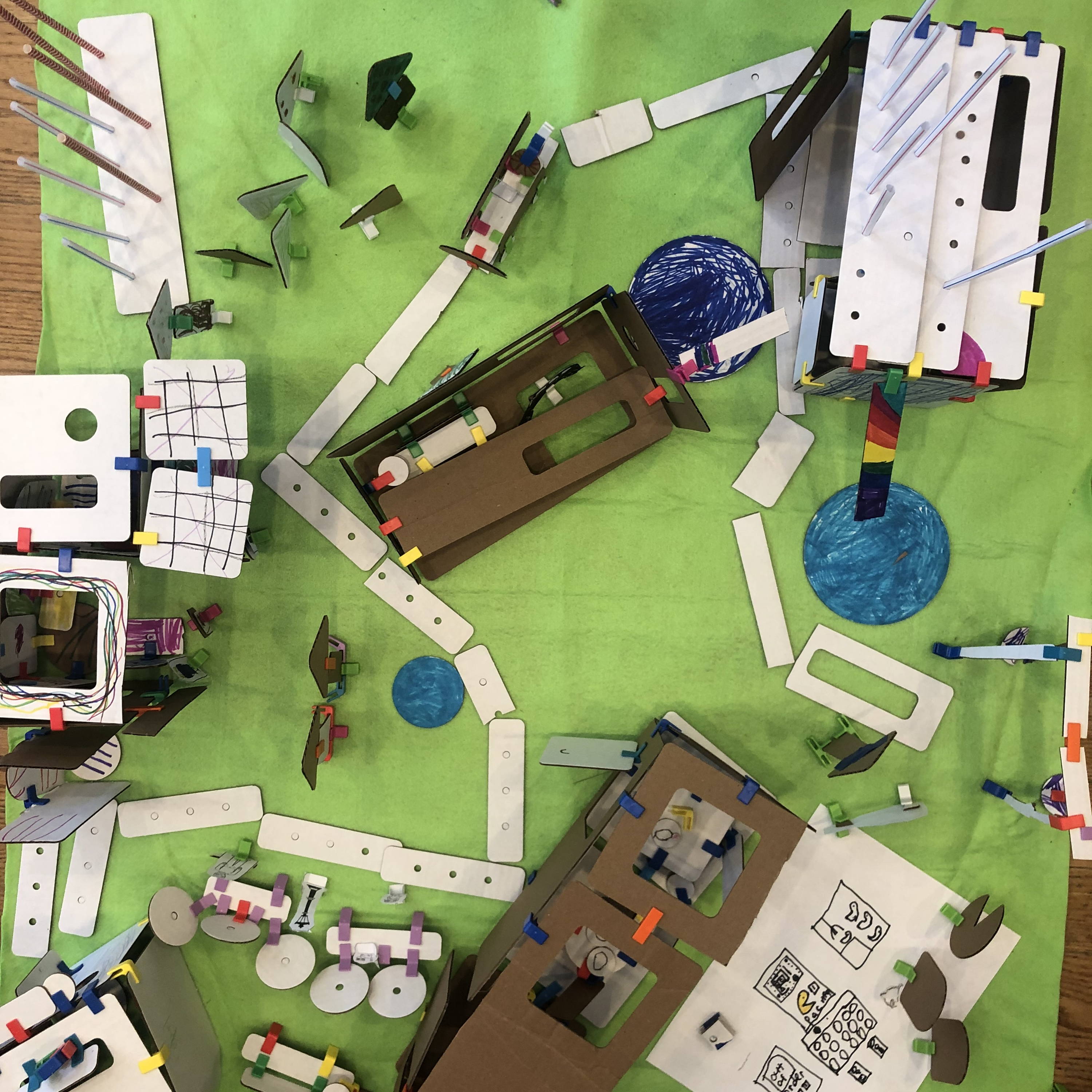 In this 4-session program, students will learn about community and STEM concepts as they work together to design and build a working city of the future. Ideal for ages 6-8.
See our Traditional Classroom Based Build-a-City Enrichment Programs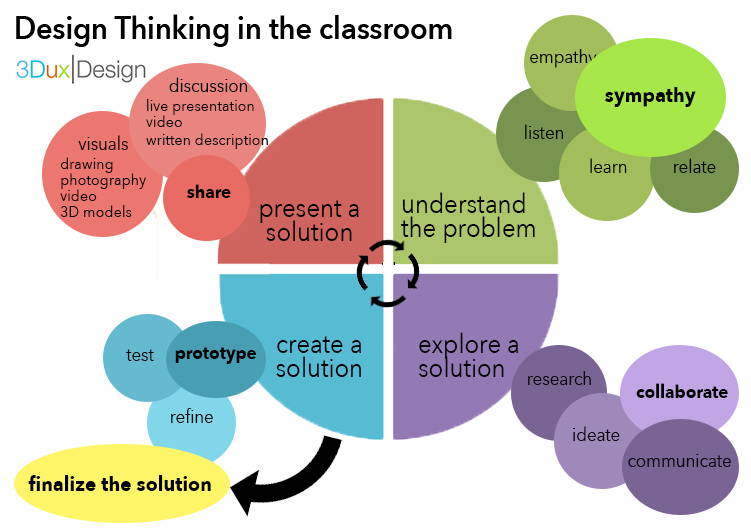 Architecture, Design Thinking, and the 3Dux Creators

Architecture brings open-ended creativity and design thinking to traditional STEM learning.
We are a team of designers, educators, architects, engineers, artists and other thought leaders having some serious fun educating the next generation. Our project-based workshops inspire children to define problems, collaboratively explore solutions, create, and reevaluate. 3Dux classes incorporate a wide range of topics including sustainability, urban planning, and social equity for a more holistic approach to STEM learning.
NYU Medical School trained pediatrician and co-developer of 3DuxDesign, Marci Klein, M.D. brings over 20 years experience in both clinical and academic medicine with a focus on community health, patient education, and early childhood development.