Play and Learn with 3DuxDesign
Products and programs designed for camps and enrichment programs
Hands-on modeling with cardboard construction is a fun, easy, and cost-effective way to STEAM upyour out-of school programs. 3DuxDesign's award-winning modeling system and design challenges offer kids the perfect introduction to the world of architecture and engineering. With a wide range of resources, from 1-2 hour make-n- take projects to full-length curriculum, your k-8 students will be inspired to design, build, and create!
Students hone their STEM skills as they construct innovations from a sustainable tiny house for modern living to engineering simple machines for animals at the town zoo! Or better yet, host a camp-wide "Build a Cardboard City" Event and watch the magic happen as campers, staff (and yep- even directors) collaborate to imagine, design and build the sustainable community of the future!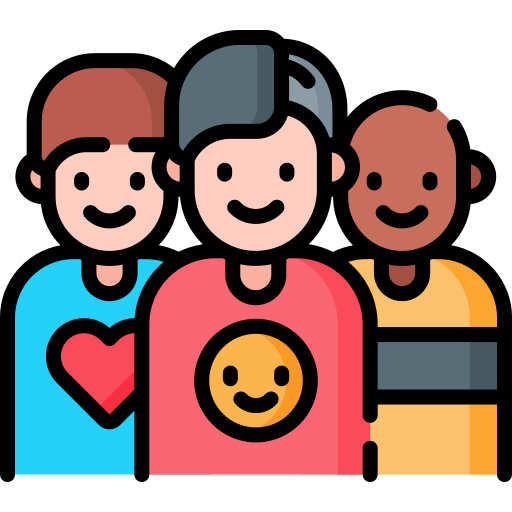 cost-effective, reusable materials




projects range from individual,1-hour design challenges to full-week or longer curriculum

projects for pre-k though 8th grade




turnkey, easy-to-follow facilitator guides




easy and fun way to introduce STEM



Make-N-Take kits as low as $10 per student
Learn more about our products and programs.
3DuxDesign
Make-N-Take Kits
Filled with everything kids need. Individualized for safety and easy transport.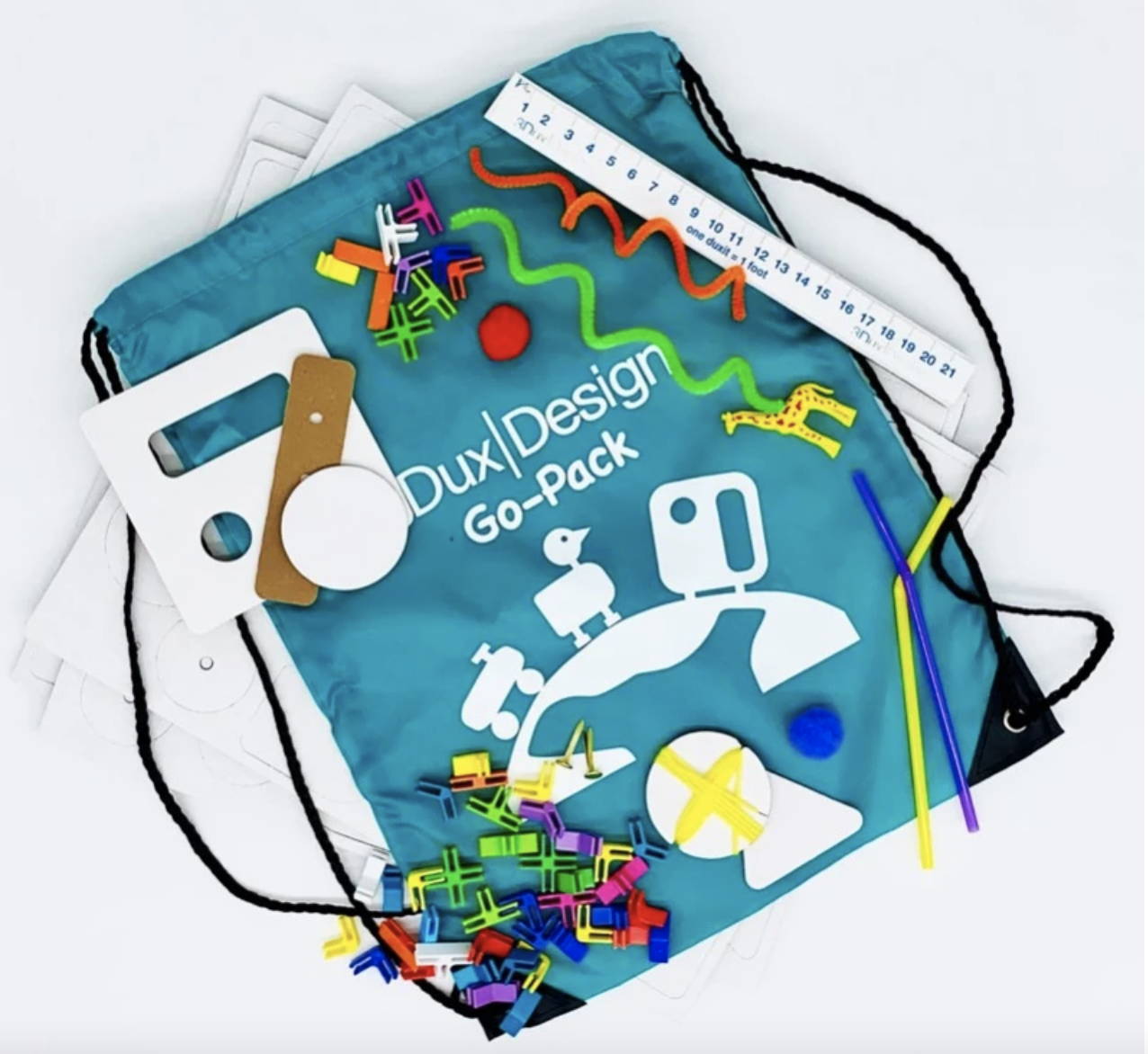 Easy-to-follow project guides
See a sample project:
Bees, Pollinator Pathways and Game Design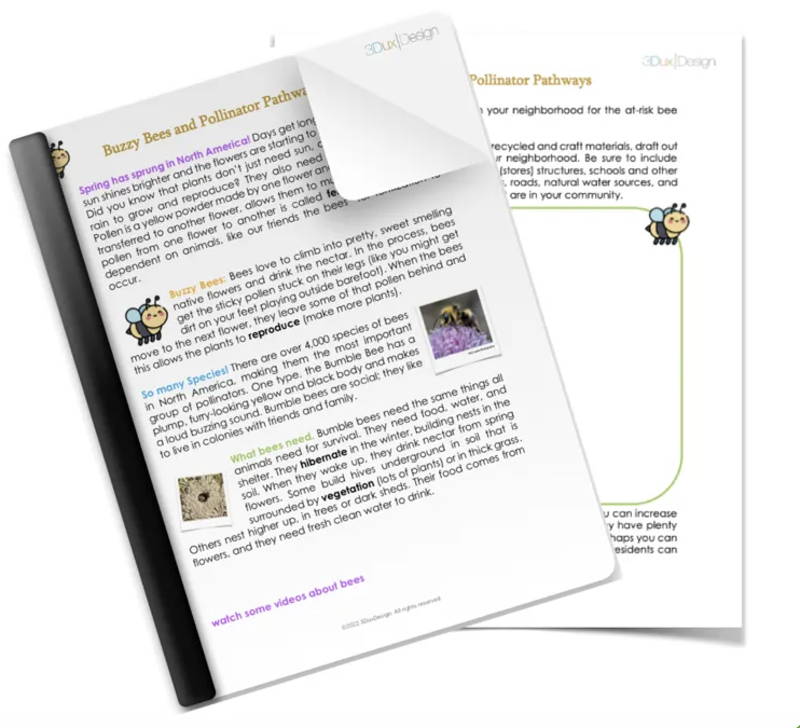 3DuxDesign reusable bulk material kits
A cost effective solution with
reusable components for multiple groups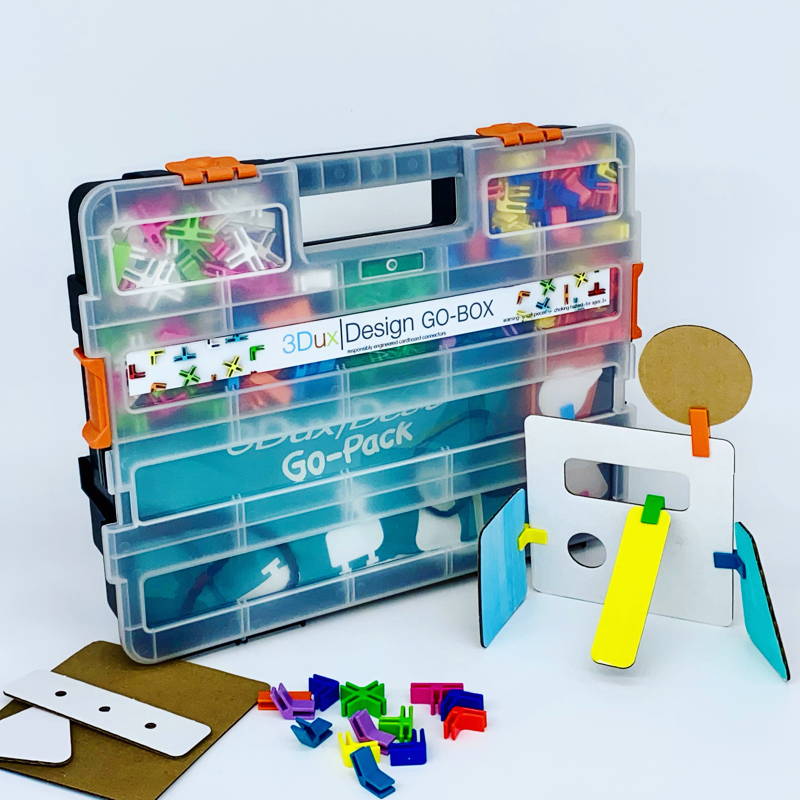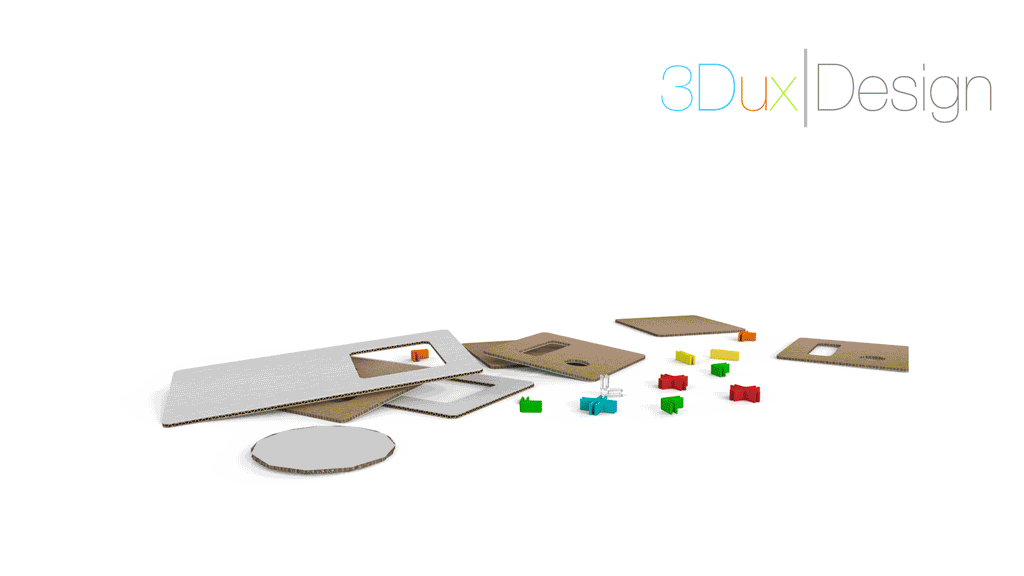 UNIQUE AND CREATIVE : 3D modeling blends art, design and STEM

BROADEN YOUR MARKET: invite students and friends across the country

FAST AND EASY: detailed facilitator written guide and video tutorial

NO STARTUP COST: order only what you need

LET US DO THE SHIPPING: we'll drop ship materials to each student
SCHOOL STEM NIGHTS : 60-75 minute Zoom highly interactive team-building STEM experience for kids, teachers and parents (grades k-5)

PLAYDATES : individual 45-60 minute small group team-building STEM/engineering crafts (ages 4-8)

BIRTHDAY PARTIES: one hour of facilitator lead games and themed-based crafts. Choose from any of the (4) 3DuxDesign themed kits (ages 4-8)

BUILD A CITY: a 4-lesson architecture and urban design program where students collaborate to imagine, design and build a sustainable community of the future (ages 6-9)
Learn more about our products and programs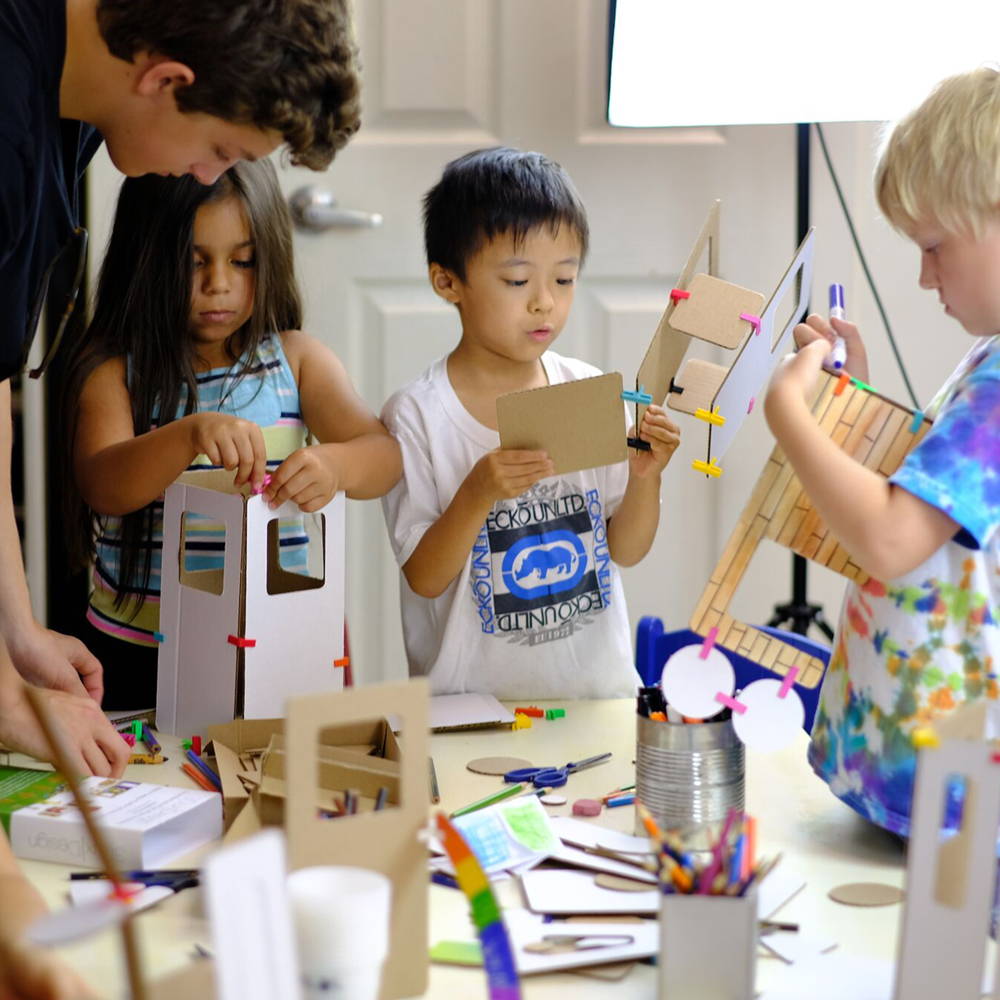 Playdates are designed as single 45-60 minute facilitator-lead projects for 4-6 students. Ideal for ages 4-5 with supervision or 6-8 independently. We will drop ship the materials needed to each student.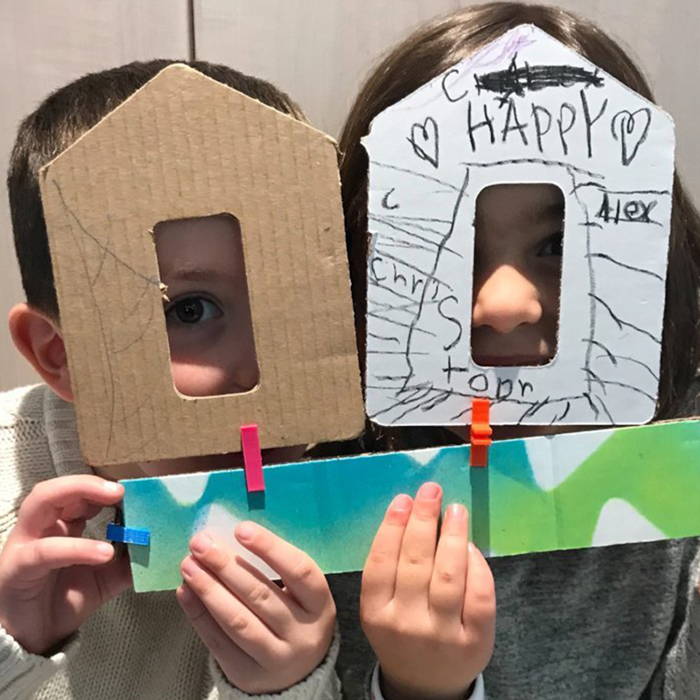 Lead your little customers in a celebration with with family and friends both near and far with a themed remote Birthday Party. Children can choose from any one of our 3DuxDesign Architecture Sets for a fun and interactive hands on experience.
Build-a-City Extended Program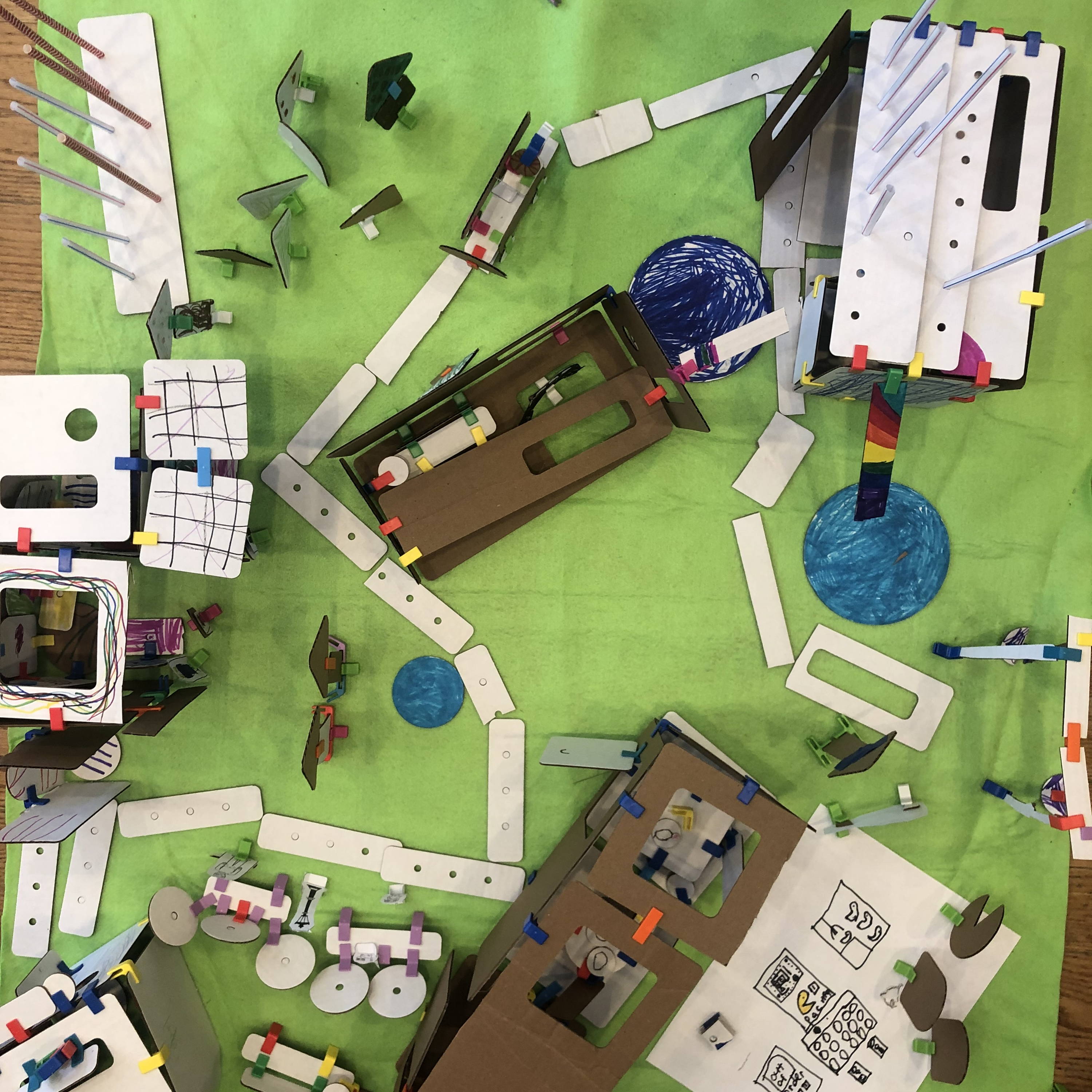 In this 4-session program, students will learn about community and STEM concepts as they work together to design and build a working city of the future. Ideal for ages 6-8.