In this facilitator guide you will find:
Easy-to-follow facilitator guides for each of the 4 phases of the project
Printable student worksheets including::
• idea board templates
• graph paper templates
• remote learning tips and links highlighted in blue boxes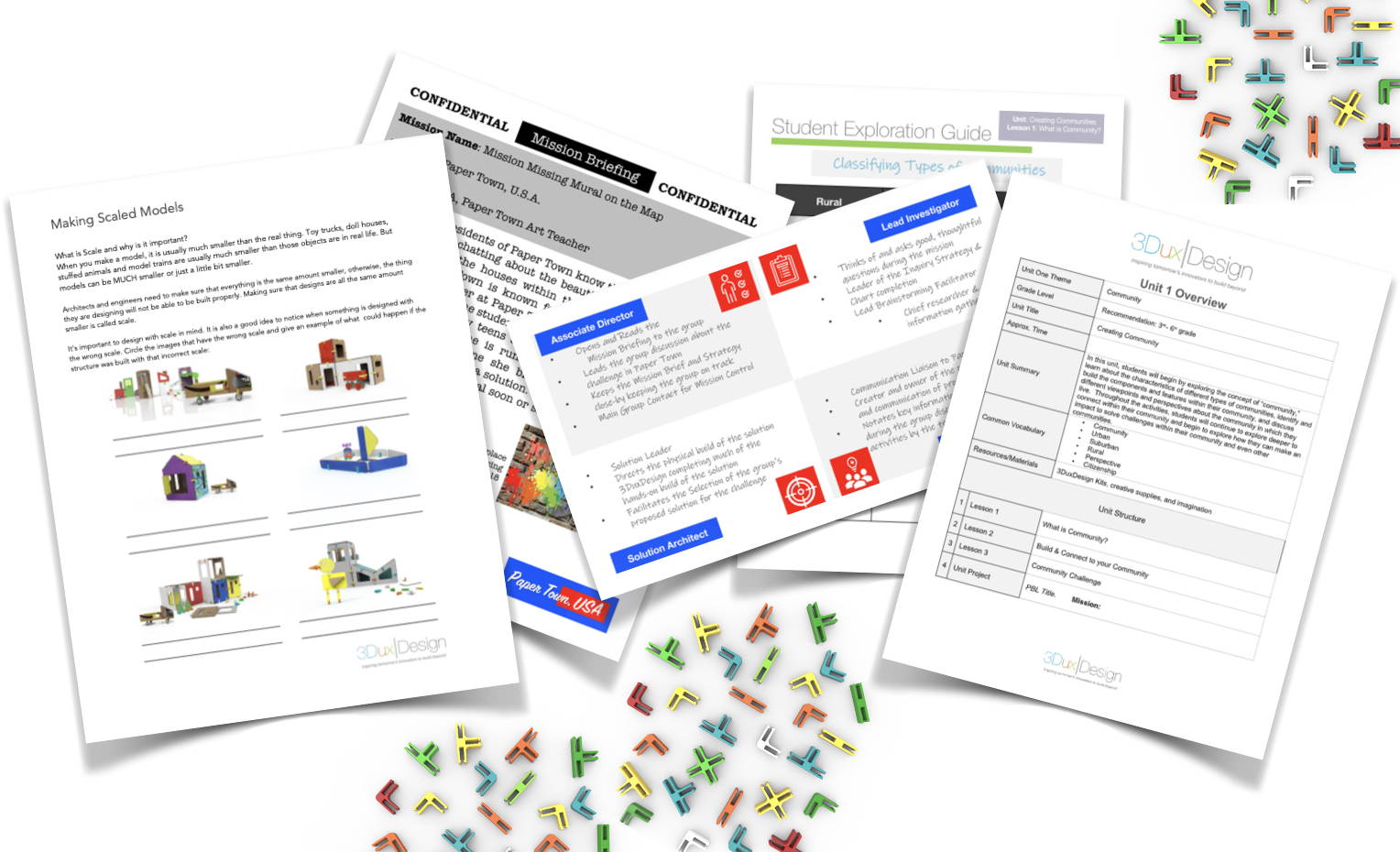 Materials required to run program:
One 3Dux Design/Build Supply Kit per student (or one GOBOX for in-class use)

folder or container for storing materials

Camera and/or Video Camera (phone adequate)
upcycled cardboard and assorted materials

technology: video editing program, word, powerpoint

Camera and/or Video Camera (phone adequate)
Please take some time to review the 4 project phases below before your kickoff meeting
Expected Timeline: based on 1-1 1/2 hour sessions. This is merely a guide. Facilitators can extend the length of this program with optional side-quests (details below).

Kickoff: 1 session with students and parents/caregivers.
Imagine: 2 sessions plus independent research and community interviews (v phone, zoom or live)
Design: 2 sessions
Build: 2 sessions
Presentation Preparation: 3 sessions