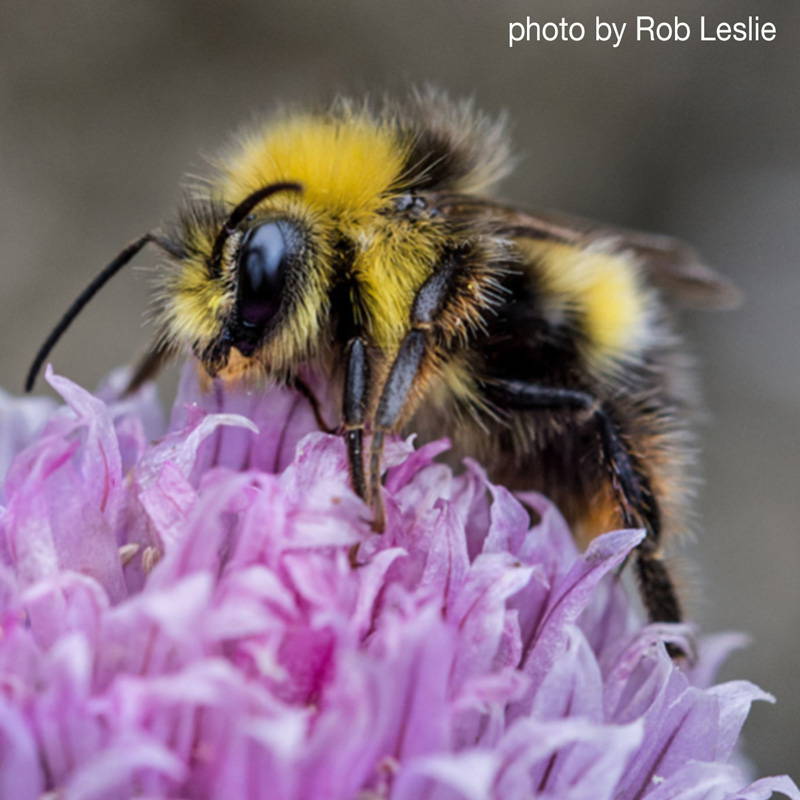 All about Bees
Learn about how pollination and how bees help the environment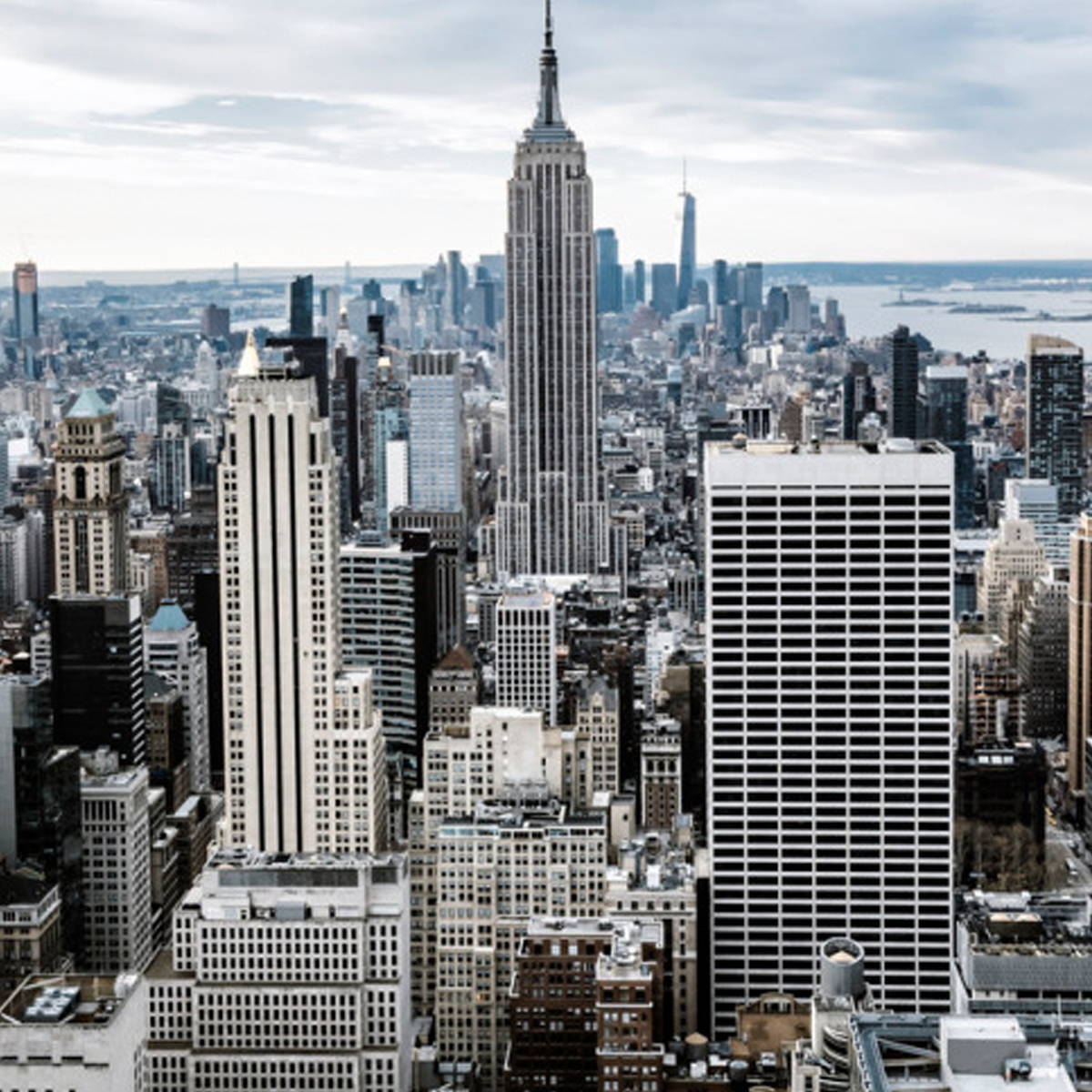 A world without Bees?
Find out why bees are now endangered and what we might do to protect them.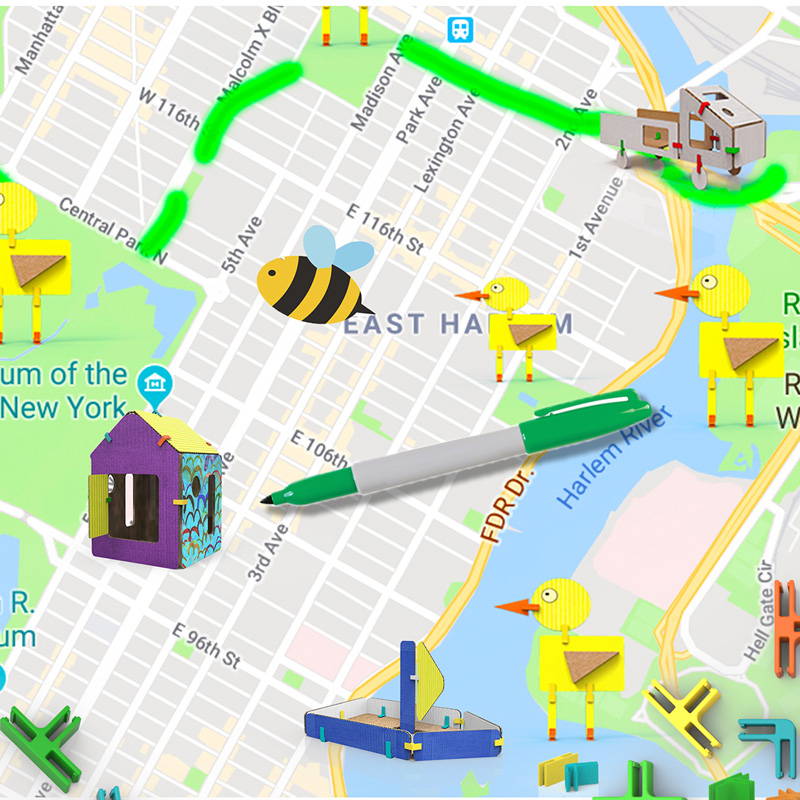 Ideate and Create
Create a model Pollinator Pathway that spans NYC to support the bees.
The Background: Bees, plants, pollen and the problem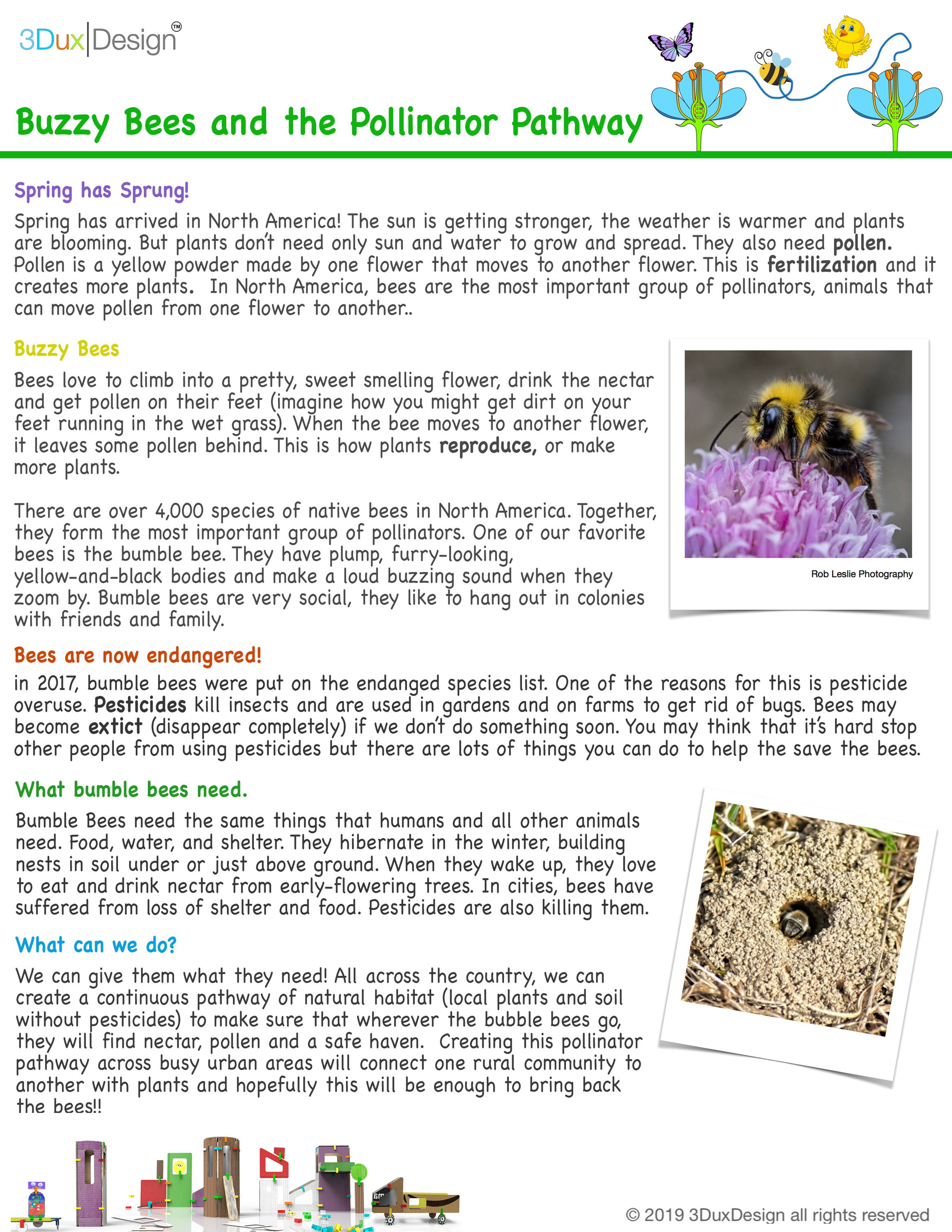 Your Challenge: Designing a Pollinator Pathway across a city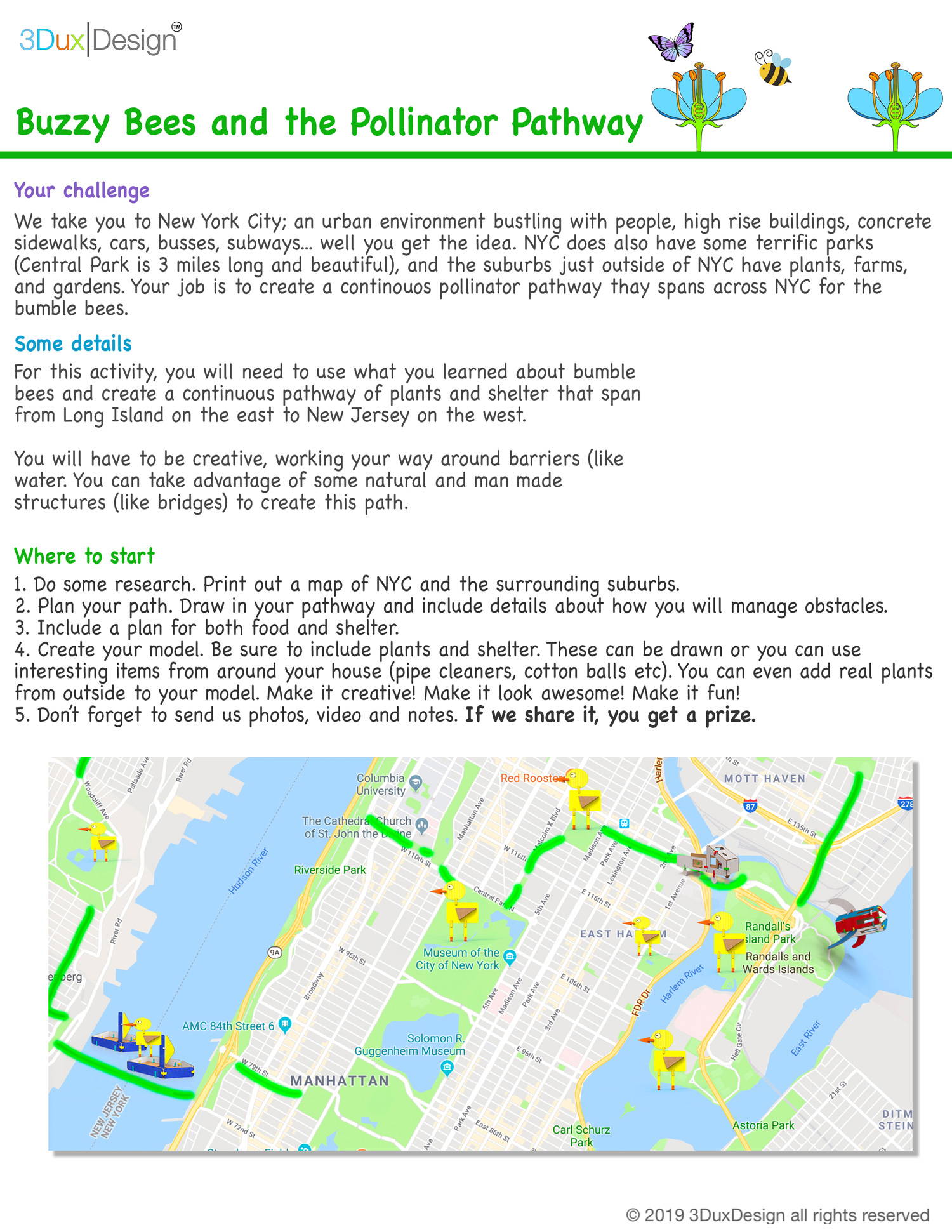 Adorn your design and bring it to life with plants and city critters. Drag image onto your desktop, print, color and cut out. The 3-way connectors make a perfect stand. Just back the paper with a wedge of corrugated to secure the paper.
email submissions@3duxdesign.com
1. Send photos of project plus any sketches, brainstorming ideas, work in progress. Even "mess-ups" are great for sharing!
2. Include written description or drawings if available
3. Video presentation with link to youtube or vimeo
* any photo/video with child needs signed release (drag onto desktop, fill out and return photo of signed document)
5. Share your post on Facebook and/or instagram with tags @3duxdesign , @billionboxproject , @3duxuniversity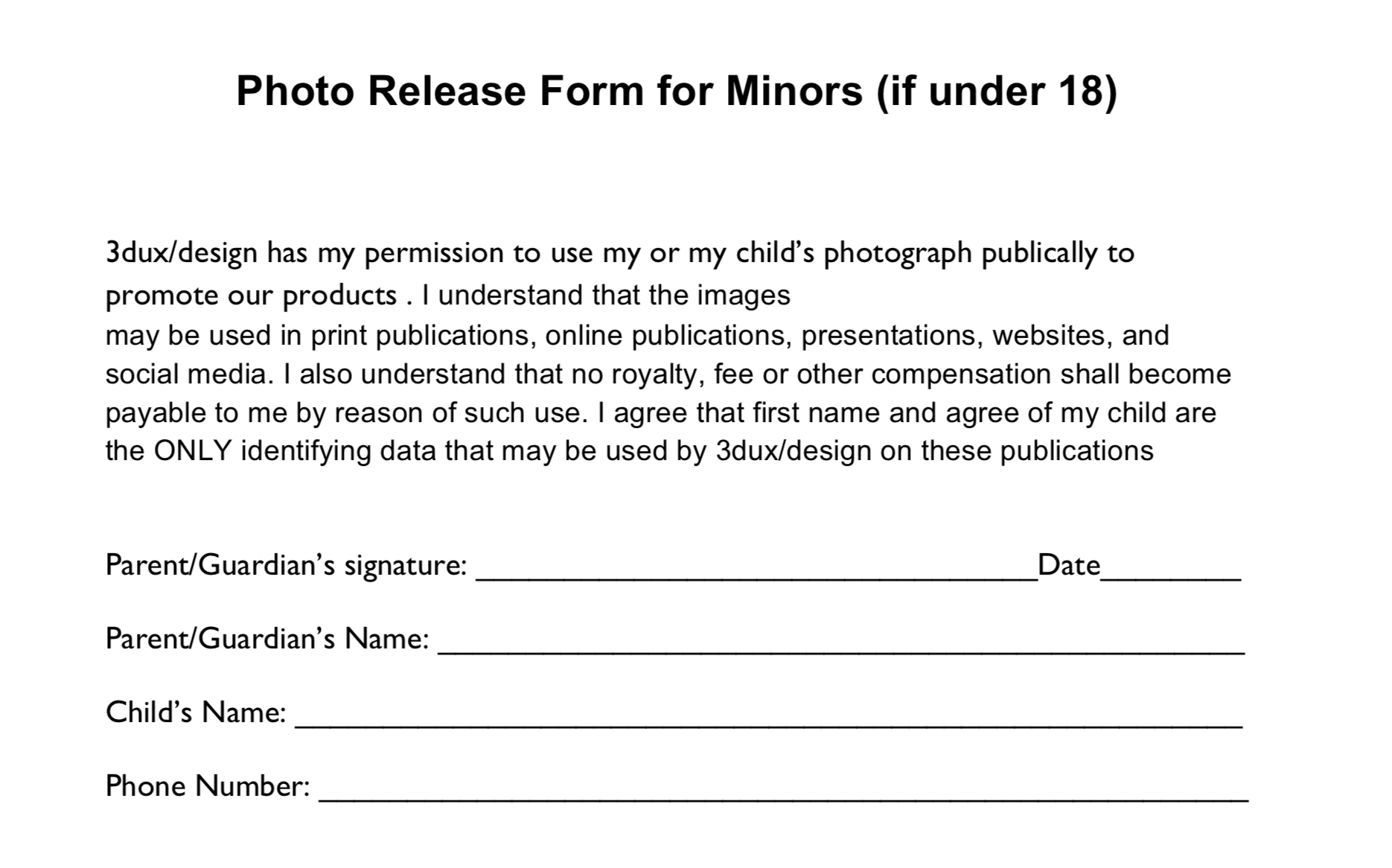 Inspiration - An Urban Oasis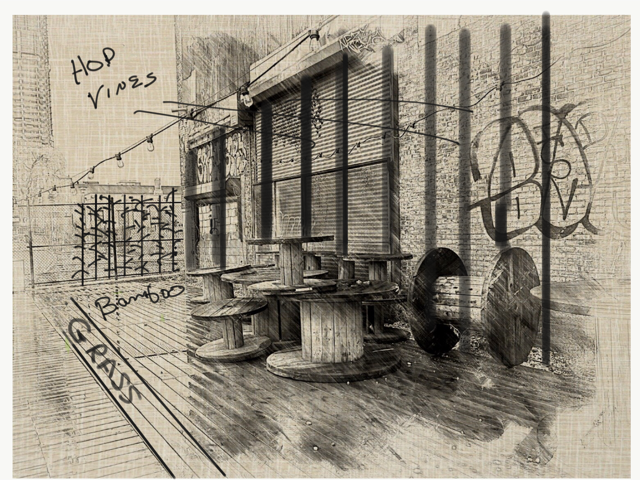 When given a new project, cofounders of J. Barney Toad, Susie and Kathy use their imagination (and a pencil) to ideate possibilities for the space.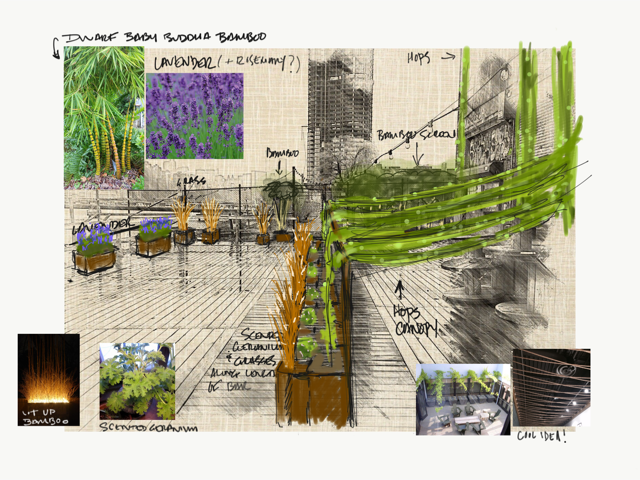 They then design a solution based on their understanding of how people, animals and nature might interact in a space.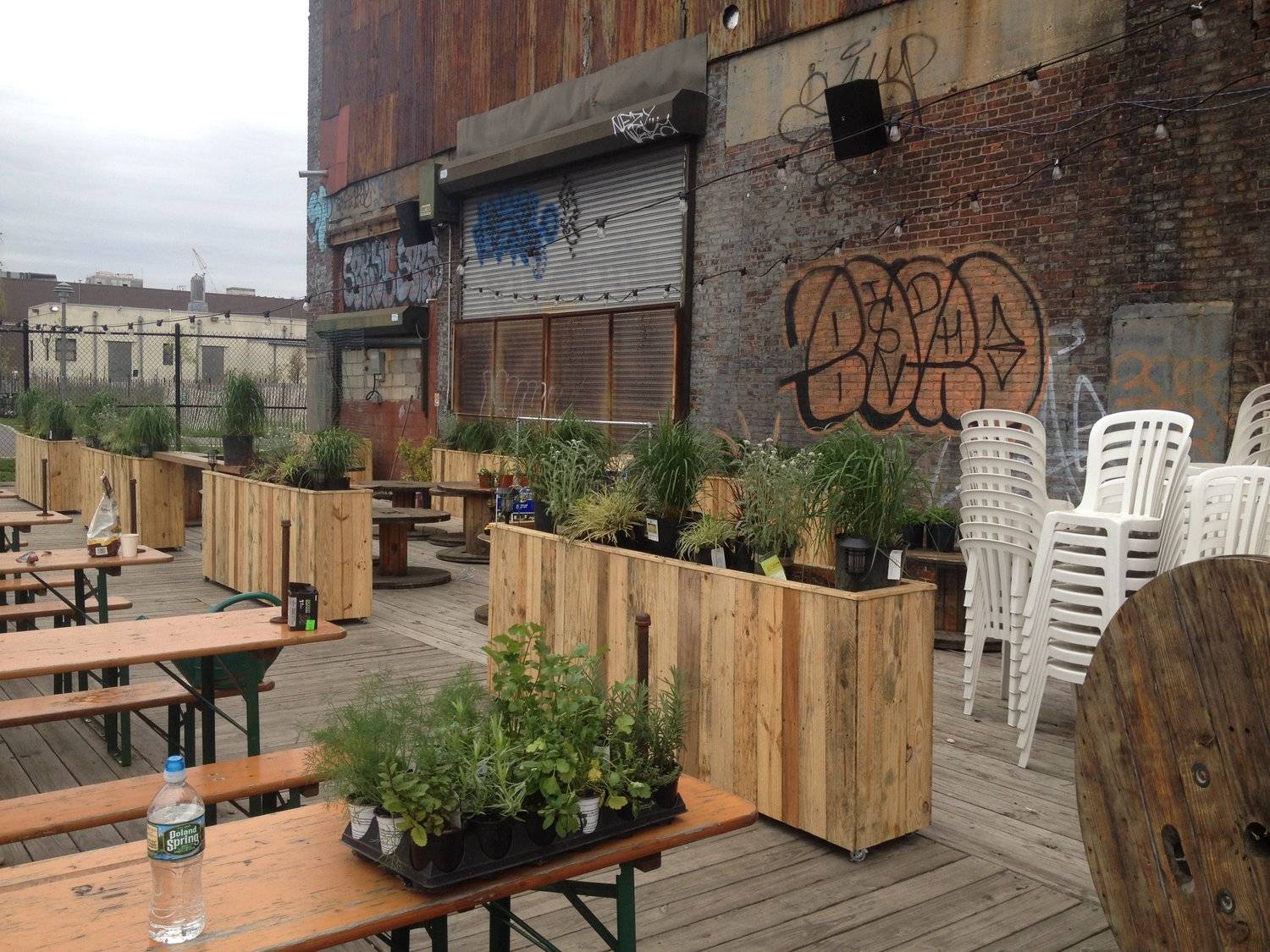 They then create an environment that all can enjoy, using natural materials to soften this urban space and support pollinators like bees, birds and butterflies.
This kindergarten class inKing George Virginia went above and bee-yond with their pollinator pathway. They designed this pathway with all the things bees need to survive. They created a city using recycled cardboard, blocks and 3Dux Connectors and then used magazine cutouts to add native flowering plants for food. The marbles are placed in a shallow dish with water so the bees can stand on the marbles while they drink. The class read about this in their research. We didn't realize that bees don't like to get their feet wet :)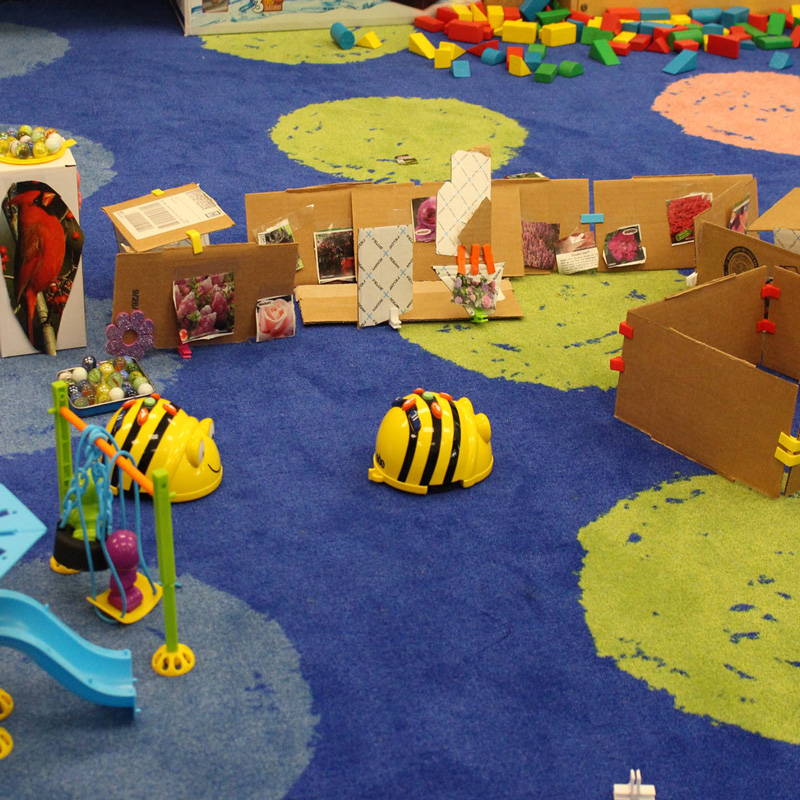 The bees seem to be quite happy frolicking in nature with the birds and all the fresh water (the carpet) they need. These students even created a playground to help set the scene for a real life setting. If you think these bees are just sitting around enjoying nature, think again. They are actually robots and were programed by the students to act out the role they would play in a real city.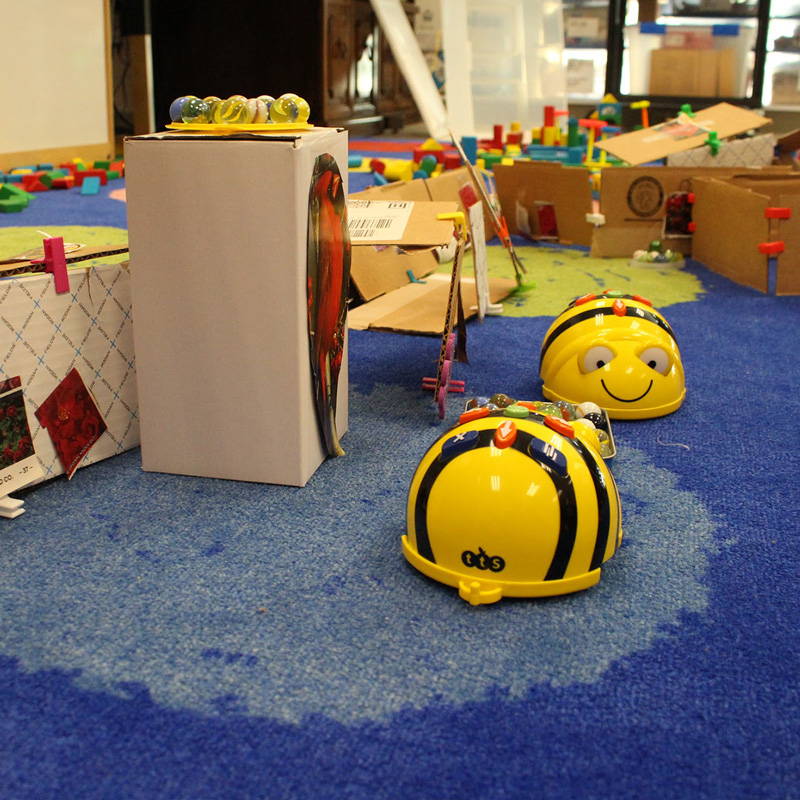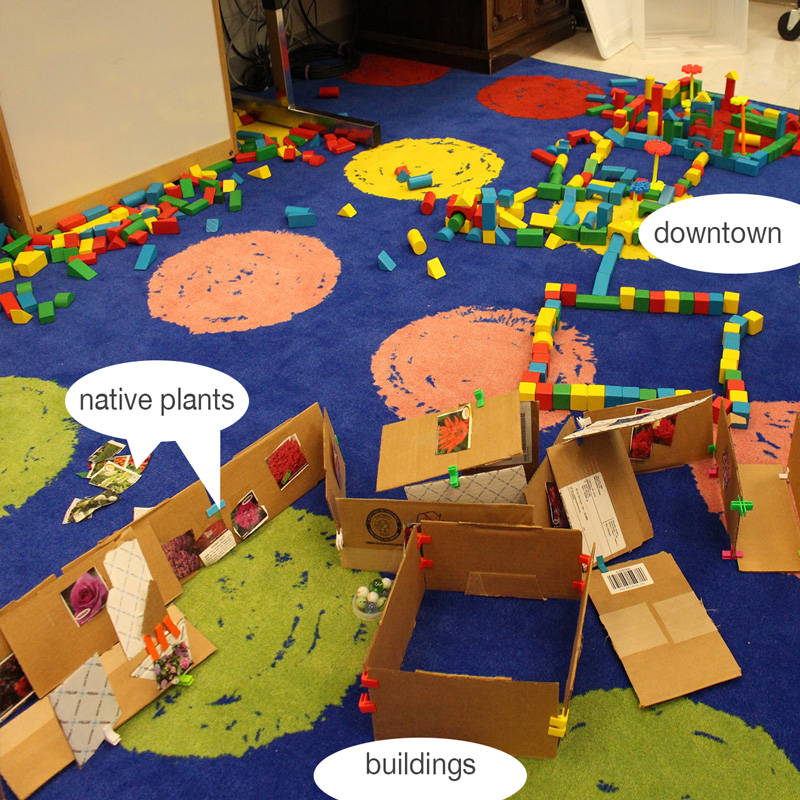 The 3rd Grade class in Renton, Washington decided to take what they learned and apply to the world outside. These bee homes were designed as a safe haven for these buzzy little buddies.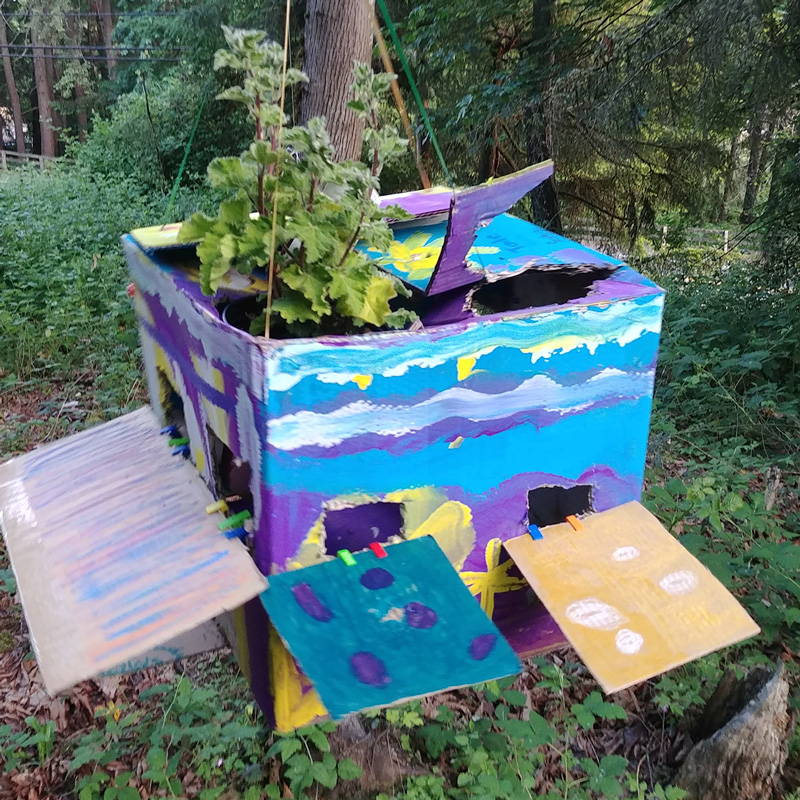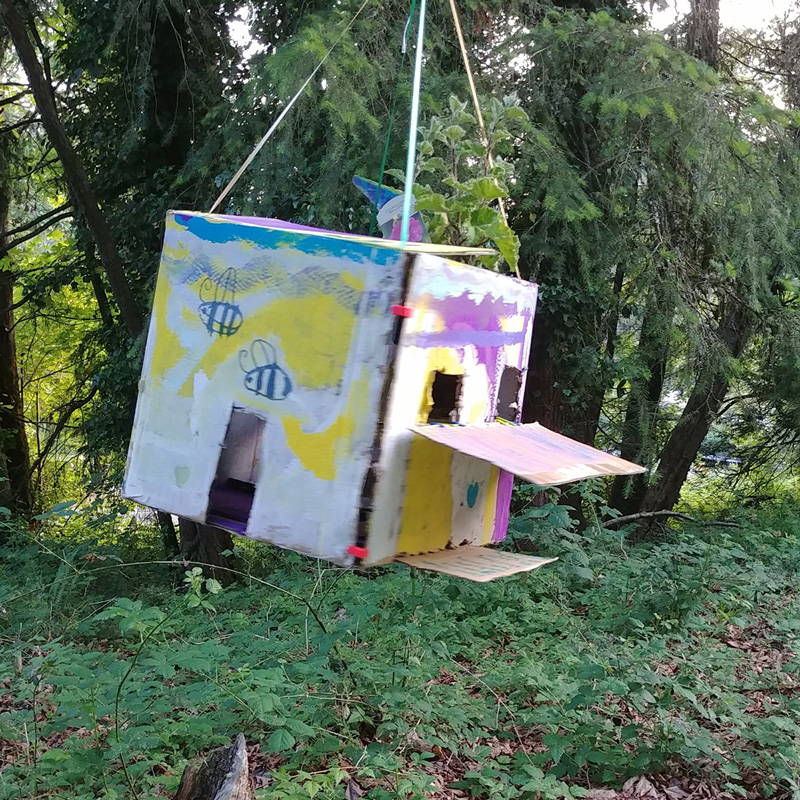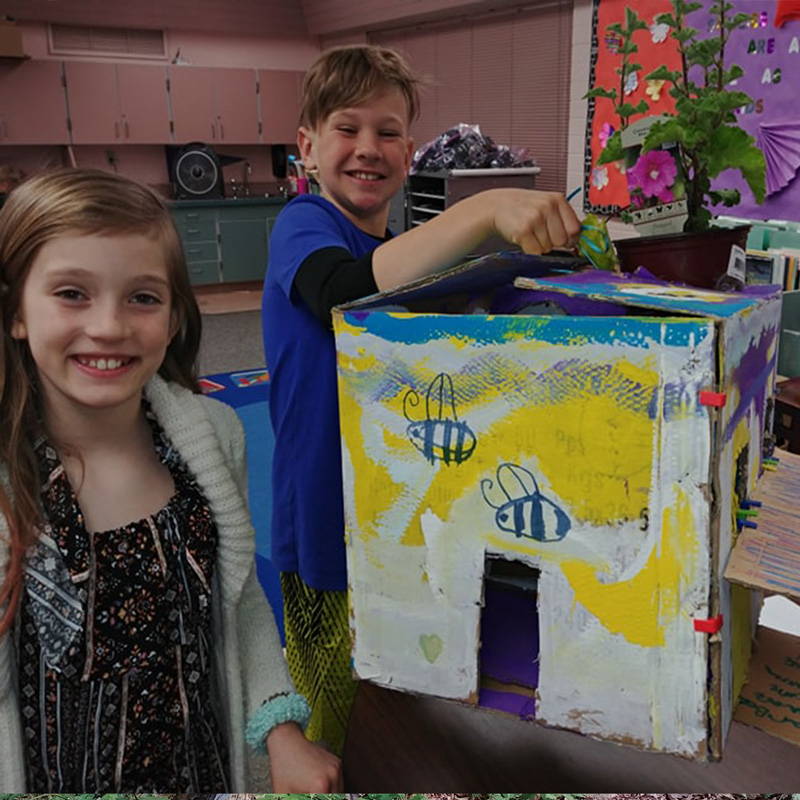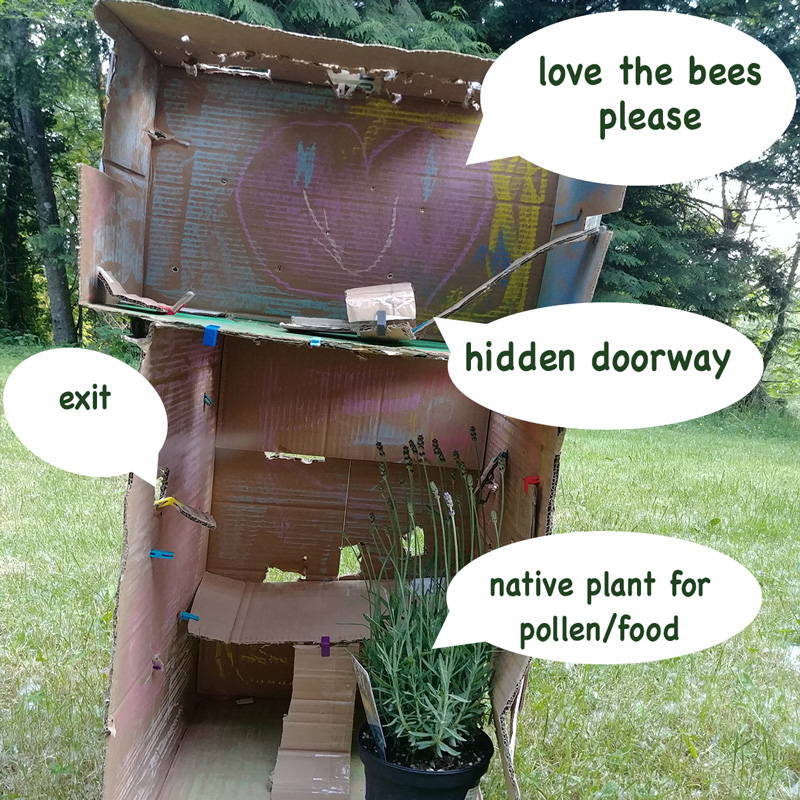 A note from the teacher. "This is just the beginning of my bee challenge submissions! This group wanted to suspend it in the air, so the bees could enjoy a home in the sky! Their message says, "Dear bees, you are welcome here anytime. This house is just for you!" Your projects have not only inspired us to recycle cardboard, but we are now saving the planet in addition to endangered species! 3Dux has taught my students that anything is possible. For this project my students researched the local bee population and which plants they preferred. We learned a lot about bees! This particular group requested rose mallows."