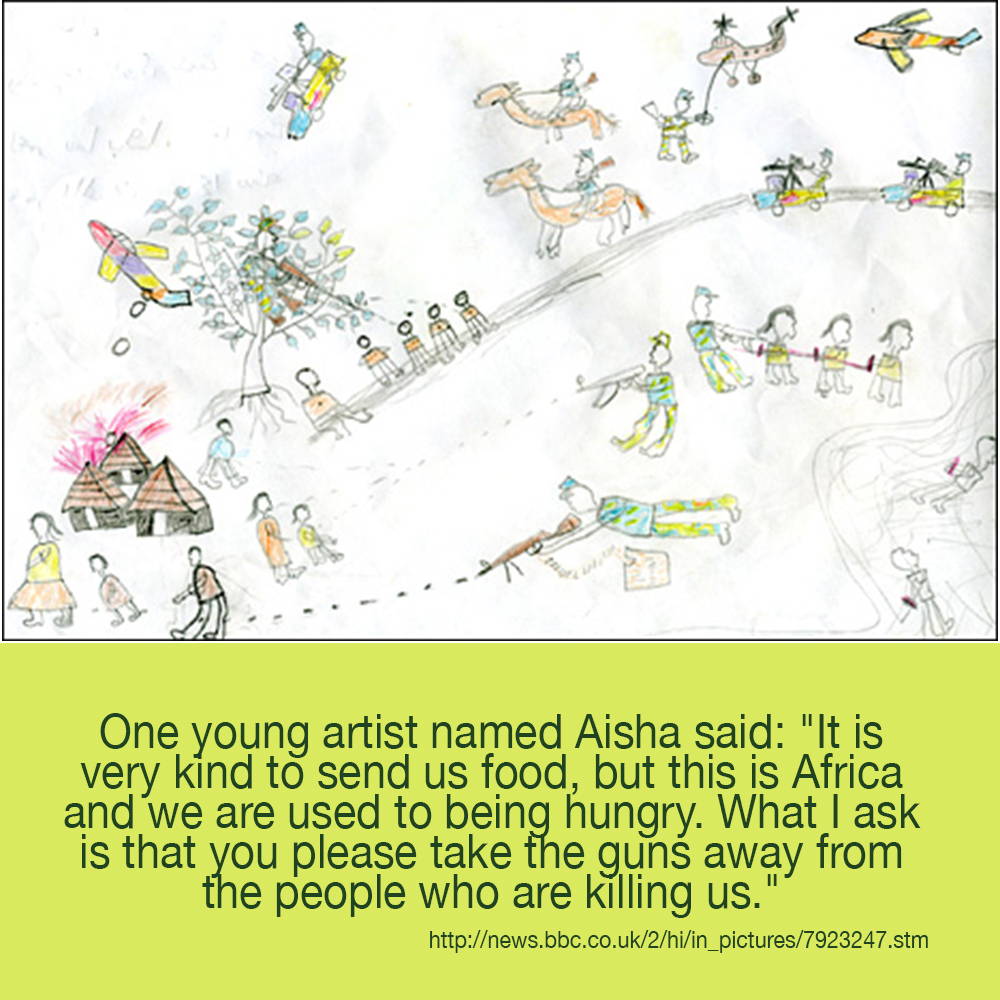 The Background
Everyone has disagreements, even adults. Sometimes this can cause fighting and wars. People can get hurt.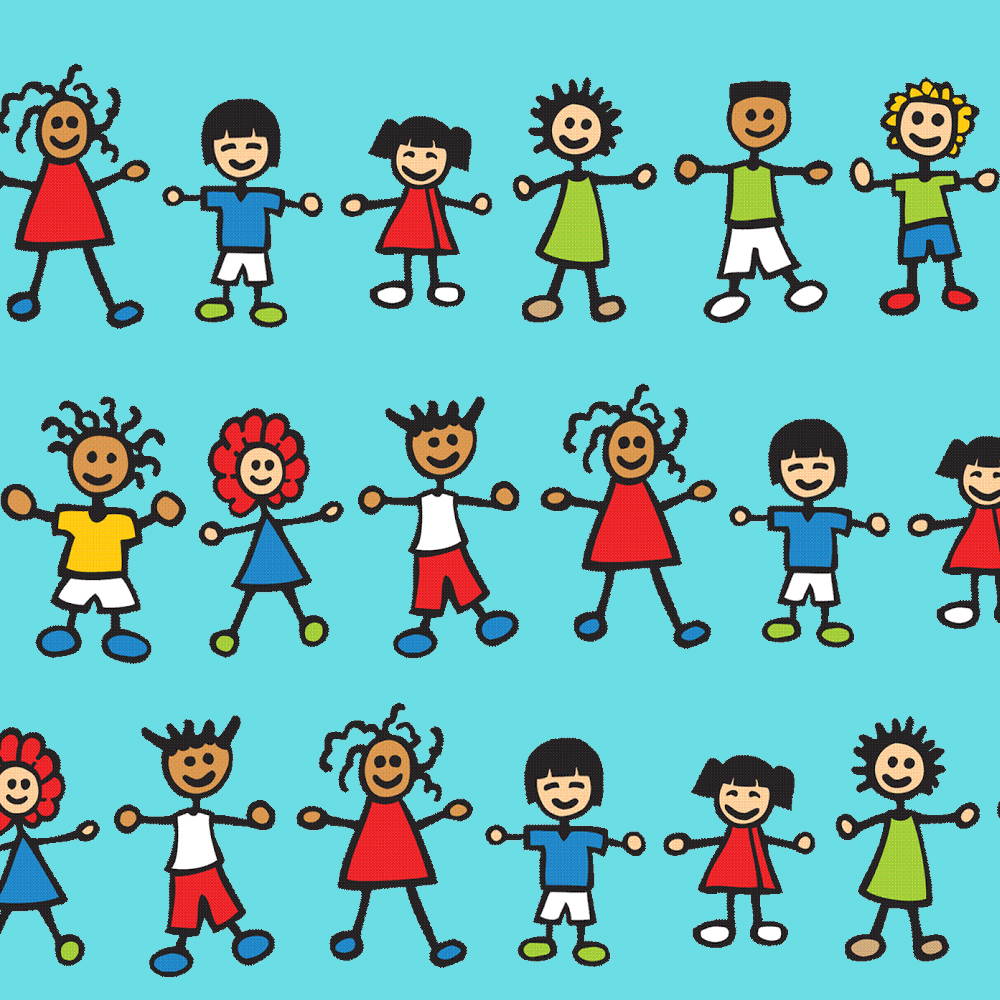 The Inspiration
If kids can learn how to solve differences of opinion, when they grow up, they will learn how to avoid wars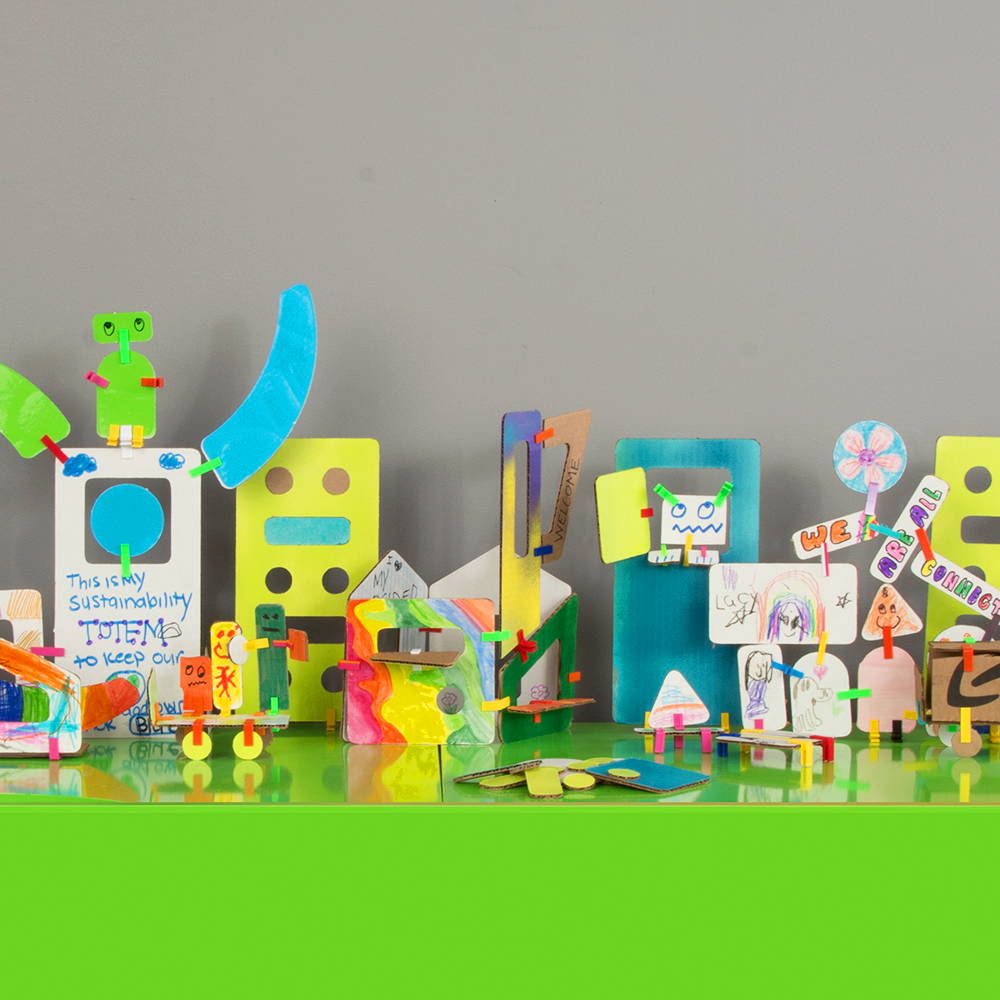 The Challenge
In this activity, you will build a community center that helps to
promote peace.
The Background

A difference of opinion

Start Designing

create a storyboard

Share your Ideas

Claim your Peace Badge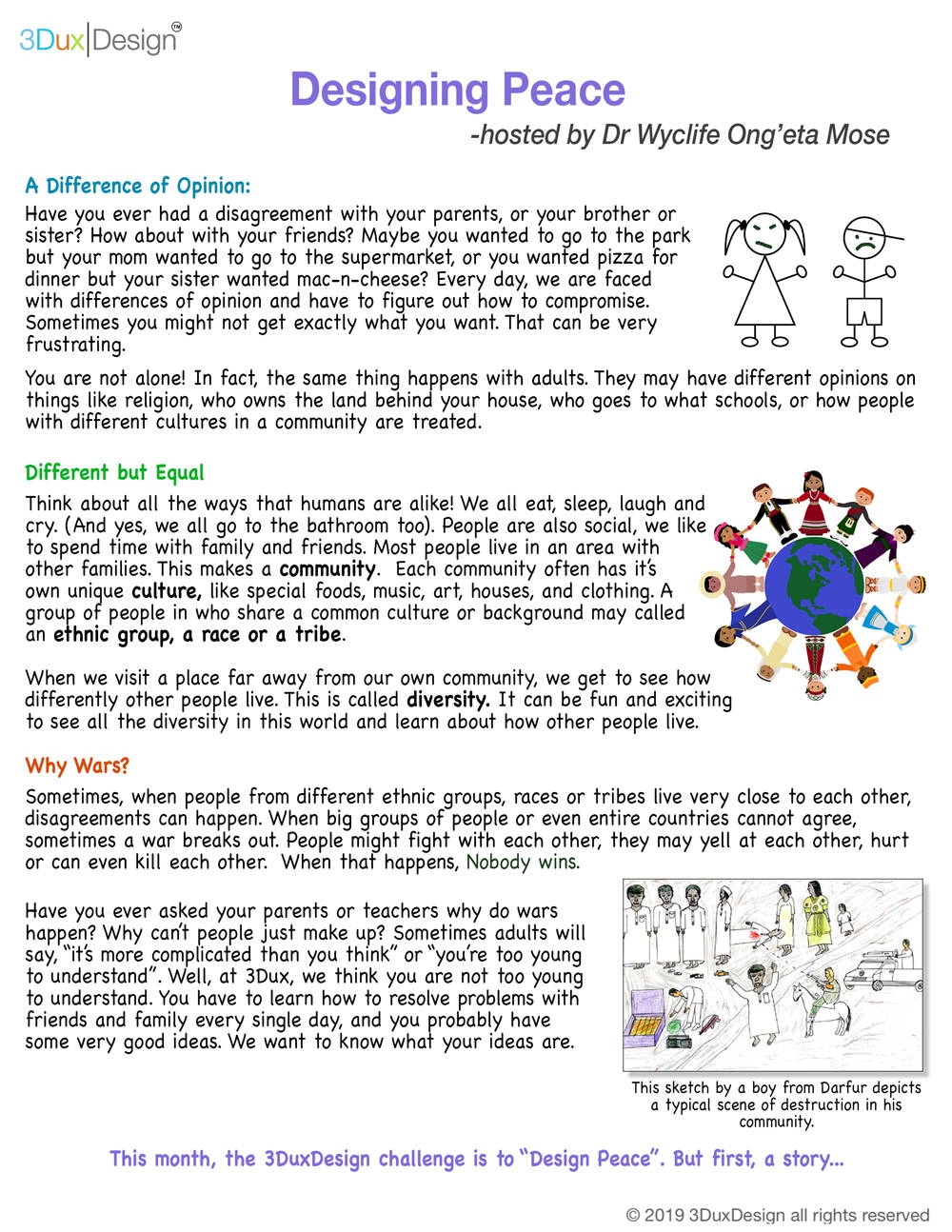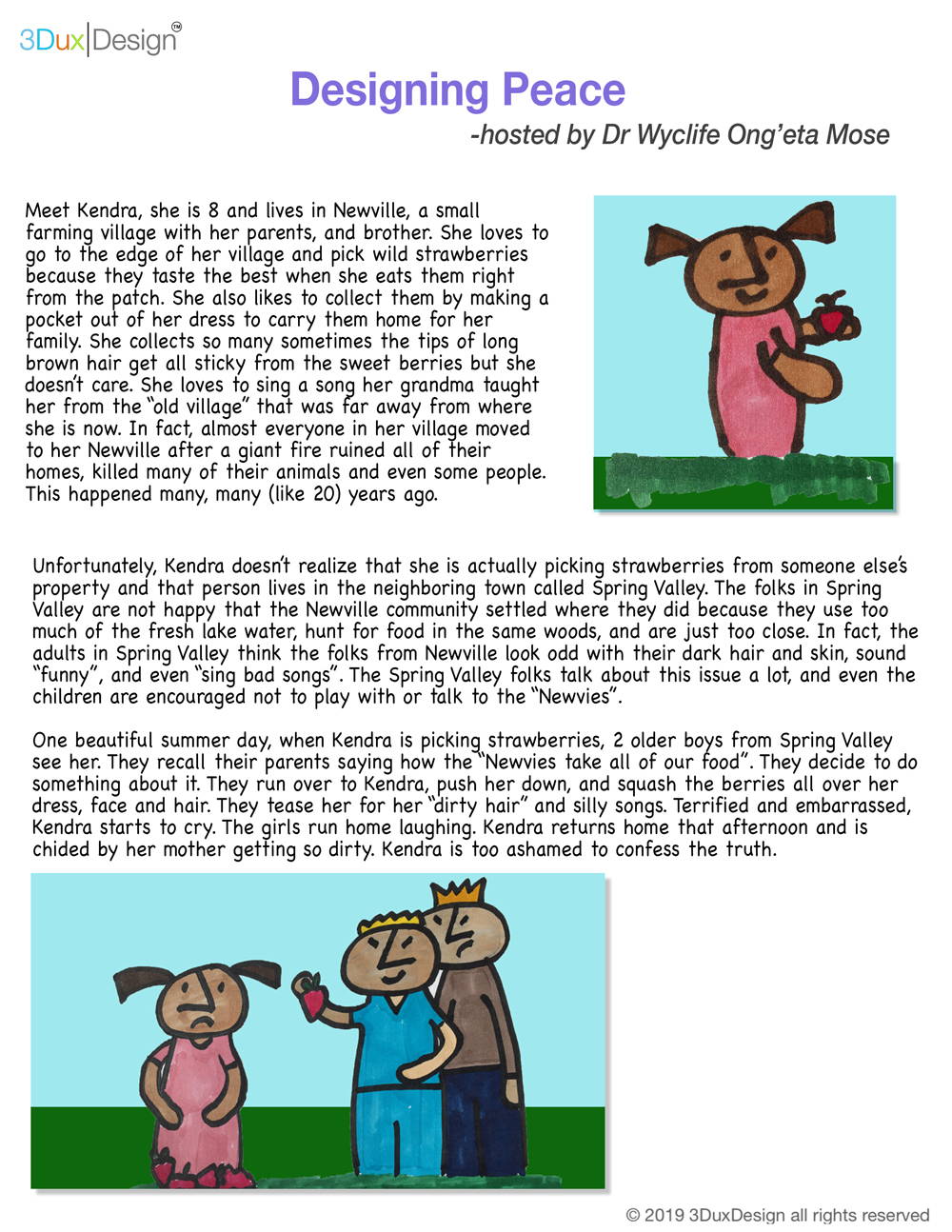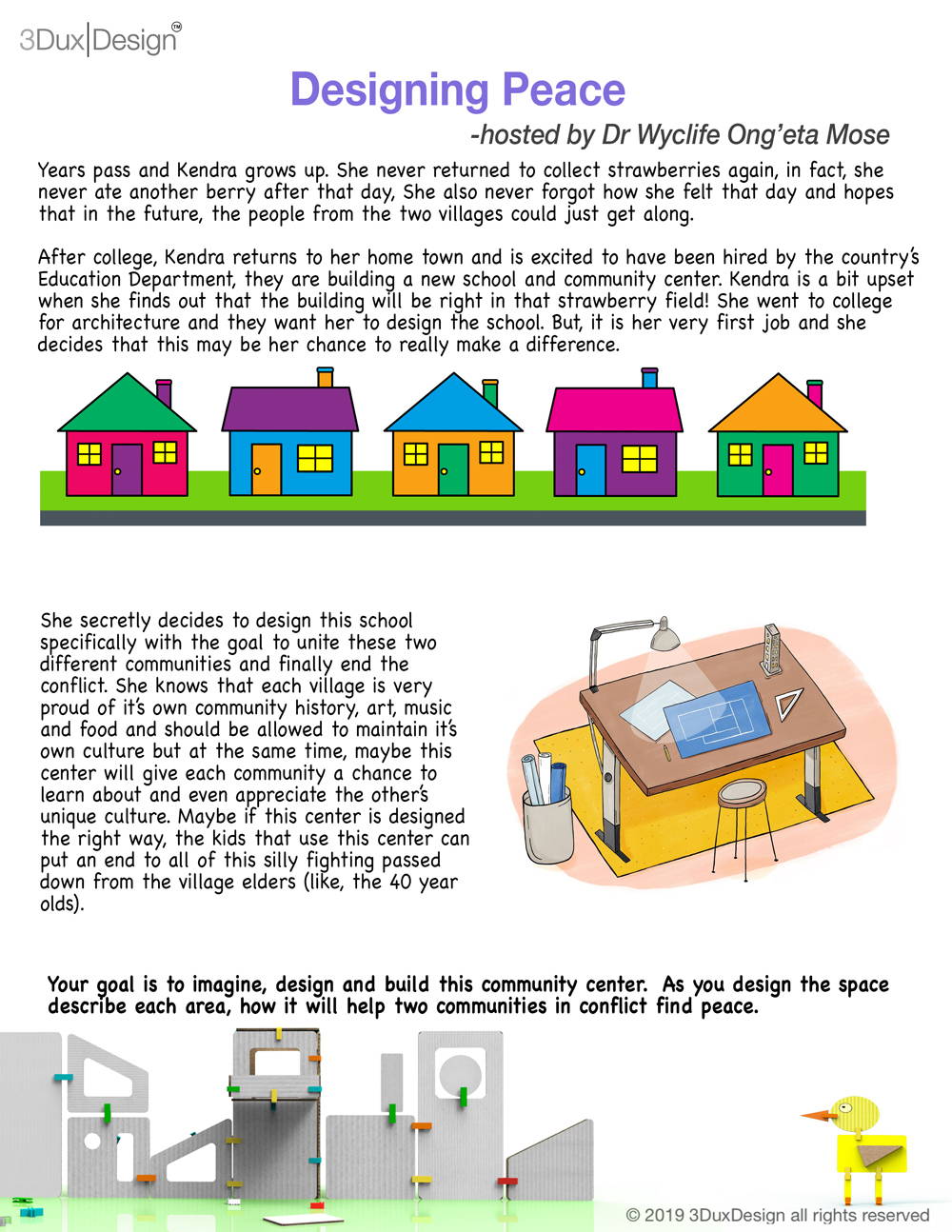 Now it's time to think about what you can put in a community center that would help promote peace. Think about helping kids appreciate the things that make us all alike. And think about how to help kids appreciate diversity and celebrate the things that make us all unique. Drag the storyboard sheet below onto your desktop and print. Draw some sketches, jot down some notes, and then start building. Don't forget to send us your designs so we can share. This will earn you one a personalized Peace Badge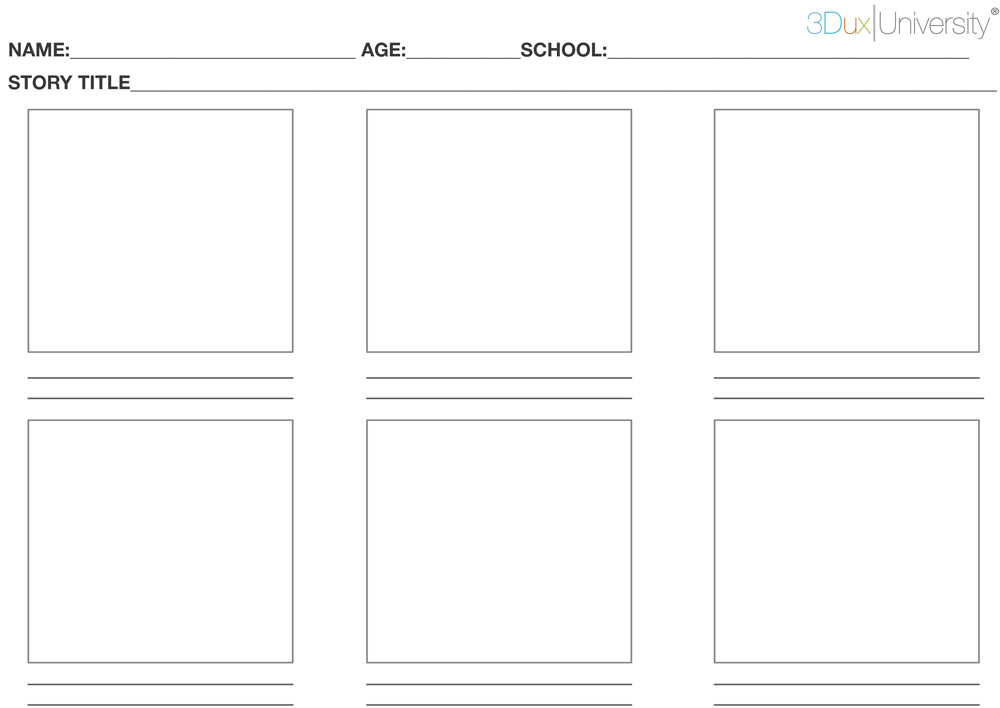 email info@3duxdesign.com
1. Send photos of project plus any sketches, brainstorming ideas, work in progress. Even "mess-ups" are great for sharing!
2. Include written description or drawings if available
3. Video presentation with link to youtube or vimeo
* any photo/video with child needs signed release (drag onto desktop, fill out and return photo of signed document)
5. Share your post on Facebook and/or instagram with tags @3duxdesign , @billionboxproject , @3duxuniversity