This family of 3 is sleeping peacefully after a busy day playing outside on both the traditional swings and the treehouse (top left). Created by 3 and 6 year olds sisters at Grace Farms open art studio.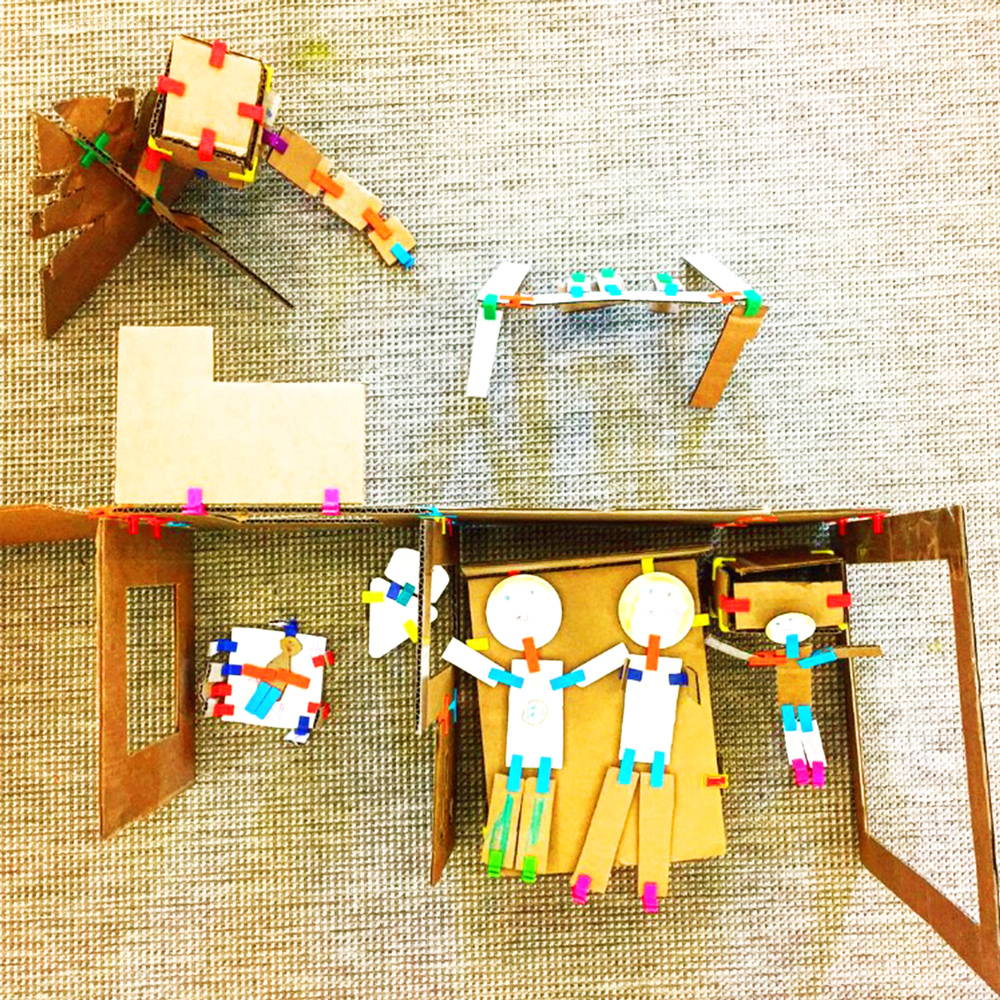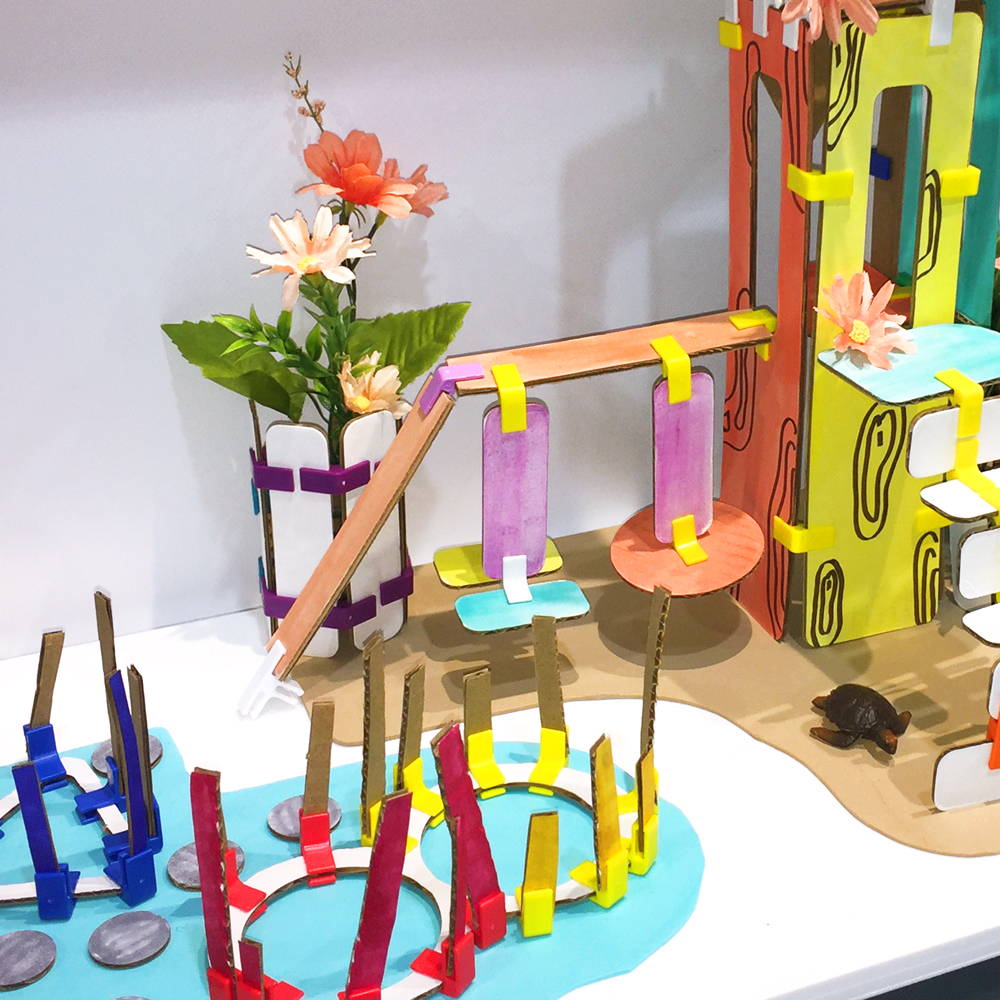 3DuxDesign founders Ayana Klein designed this play space to be made using 100% recycled materials and integrated the natural environment in every nook. Features include stained recycled barn wood, painted tire swing, a koi pond with stepping stones and playful primary colored sculpltures.
This dog park was designed by a young man who believes that man's best friends deserve their own place to play as well. This space offers multiple levels for dogs run, jump and socialize with their buddies.