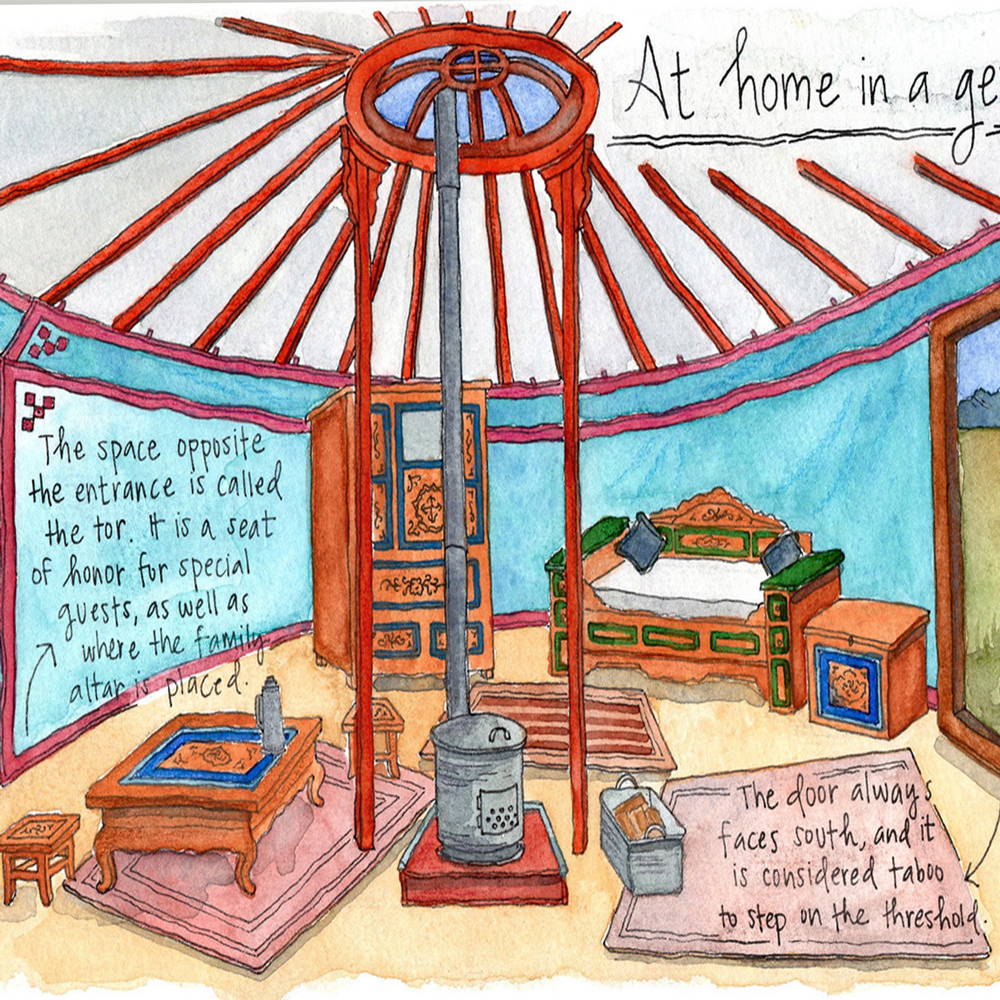 Learn about Yurts
Start by learning about the ancient Mongolian nomads and their culture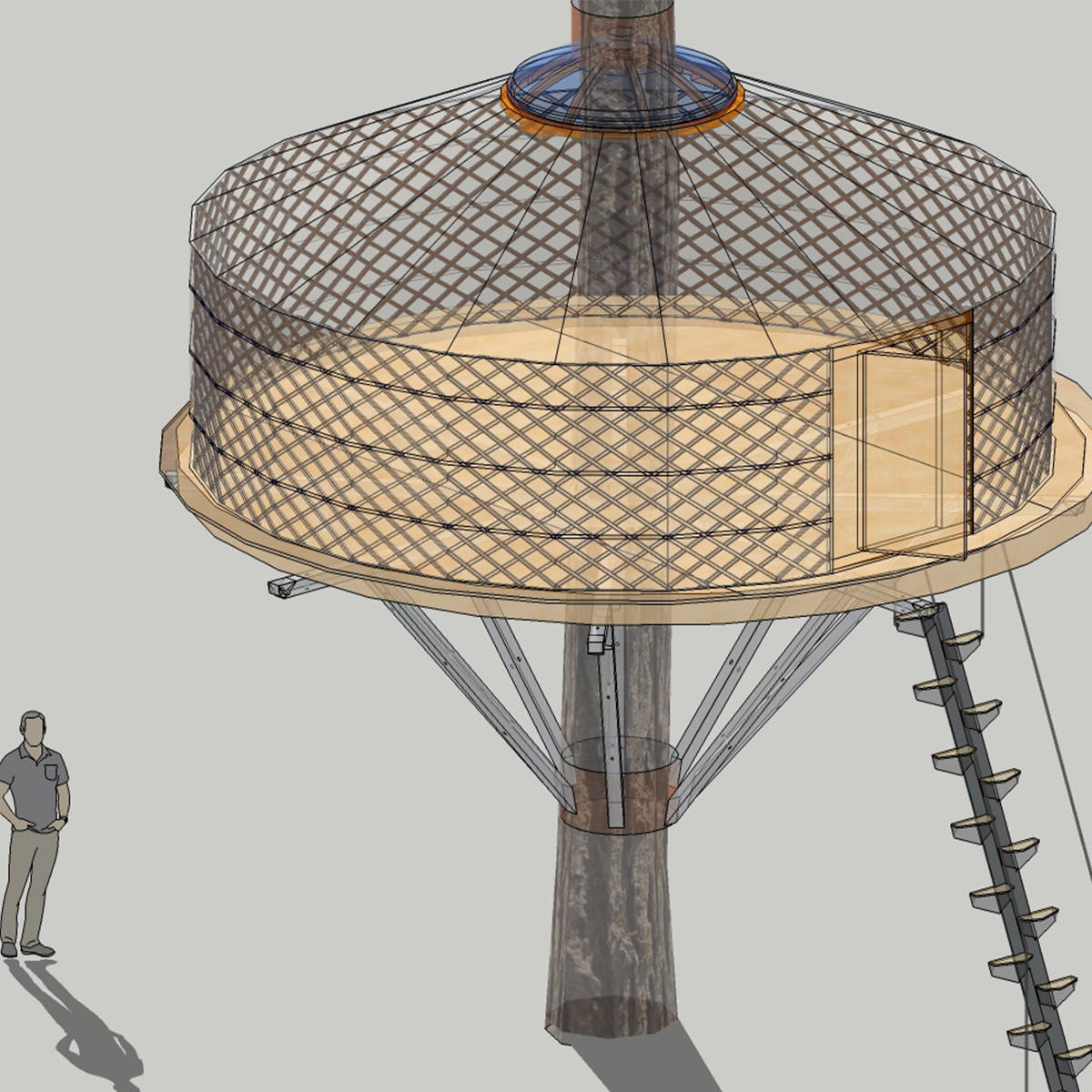 One architect's inspiration
This may not be nomadic but it draws from the spirit of Mongolian tribes.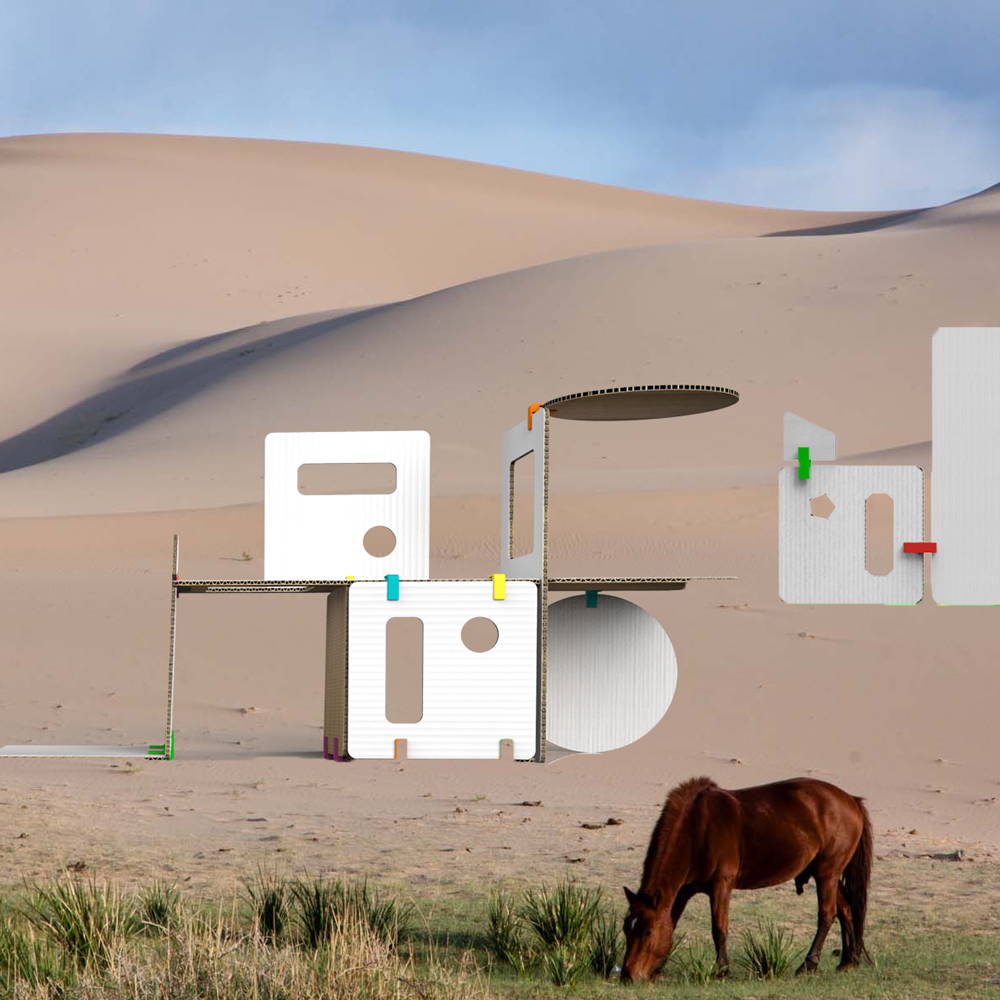 Ideate and create
Think about your own lifestyle and culture. Design your version of a yurt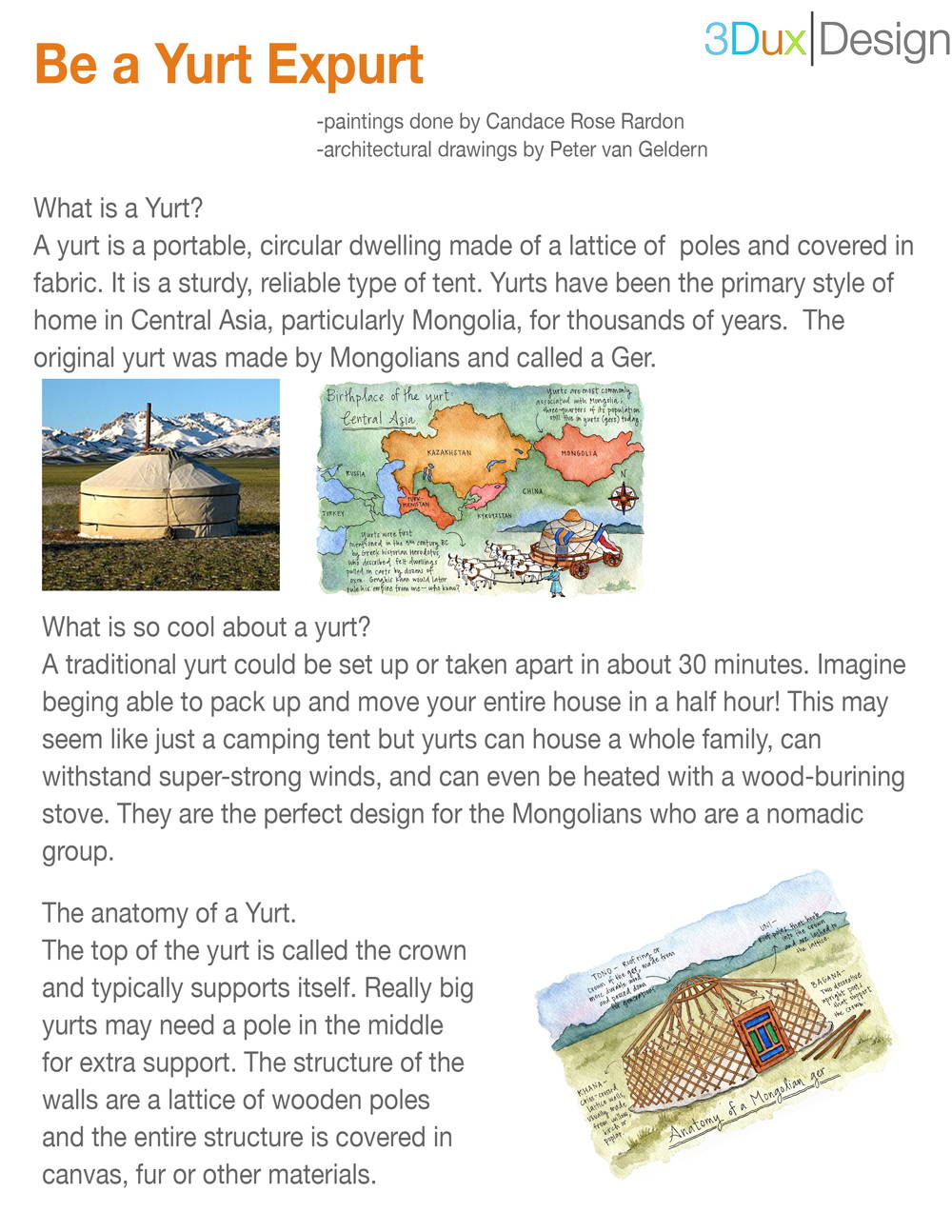 An Architect's inspiration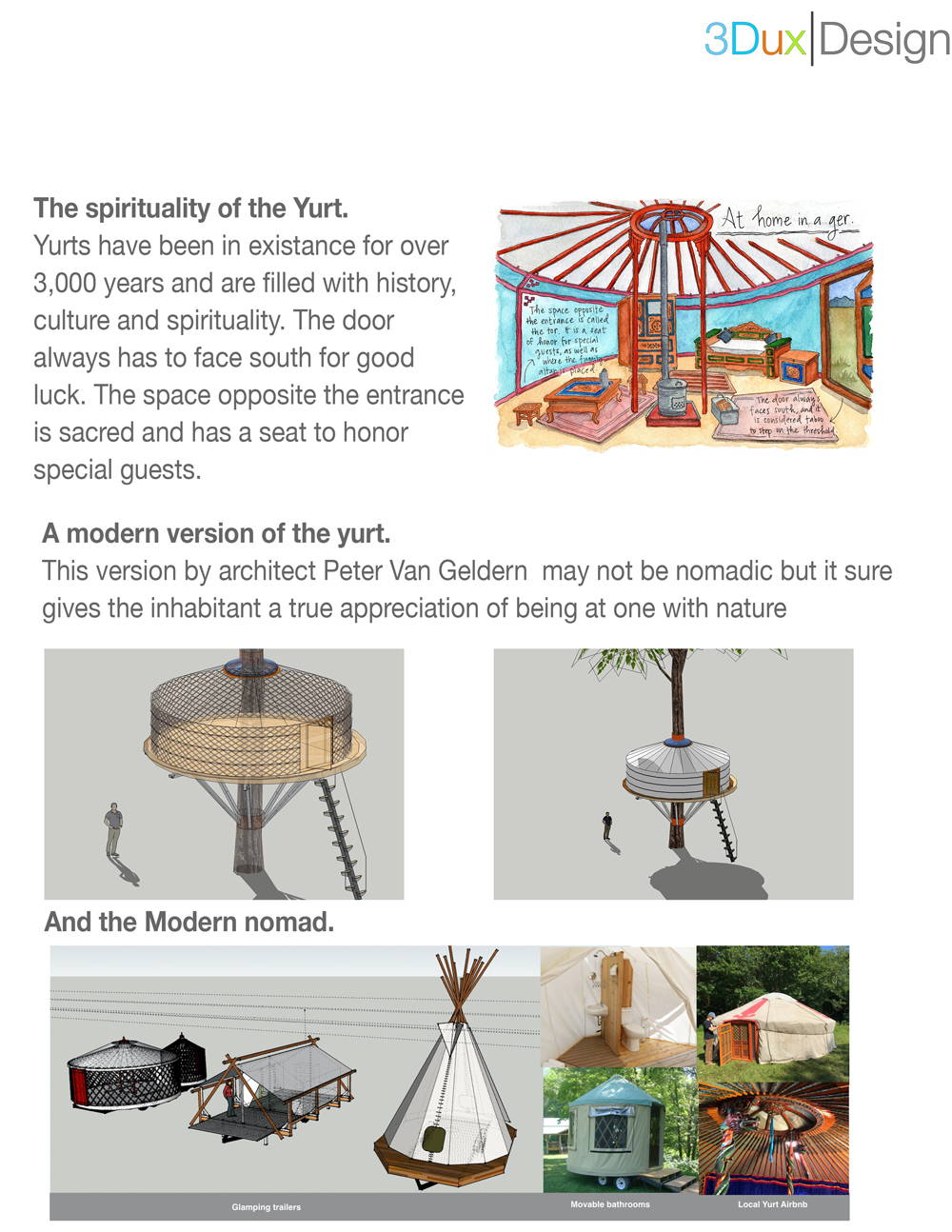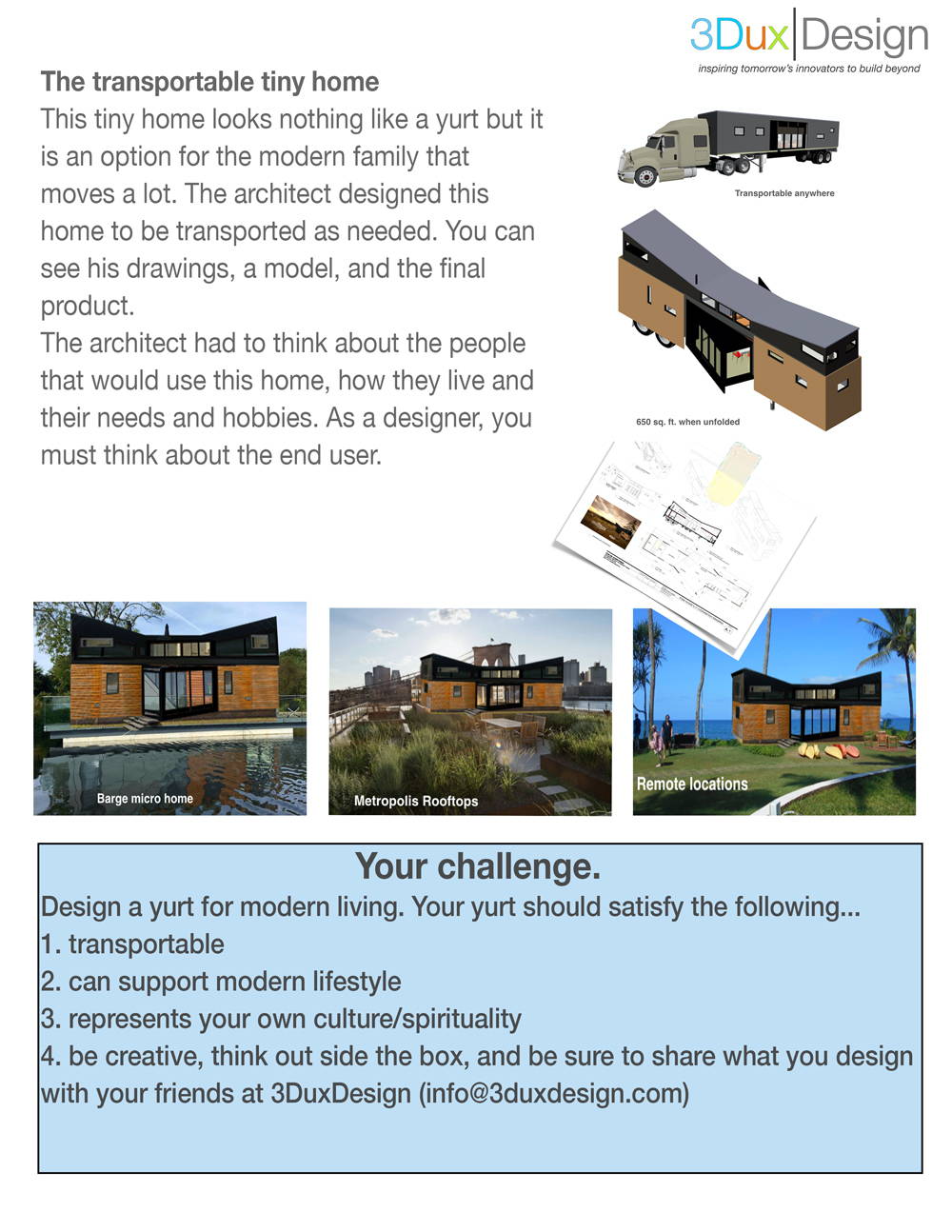 email submissions@3duxdesign.com
1. photos of project plus any sketches, brainstorming ideas, work in progress, even "mess-ups" are great for sharing!
2. written description or drawings
3. video presentation with link to youtube or vimeo
* any photo/video with child needs signed release (drag onto desktop, fill out and return photo of signed document)
5. share your post on Facebook and/or instagram with tags @3duxdesign , @billionboxproject , @3duxuniversity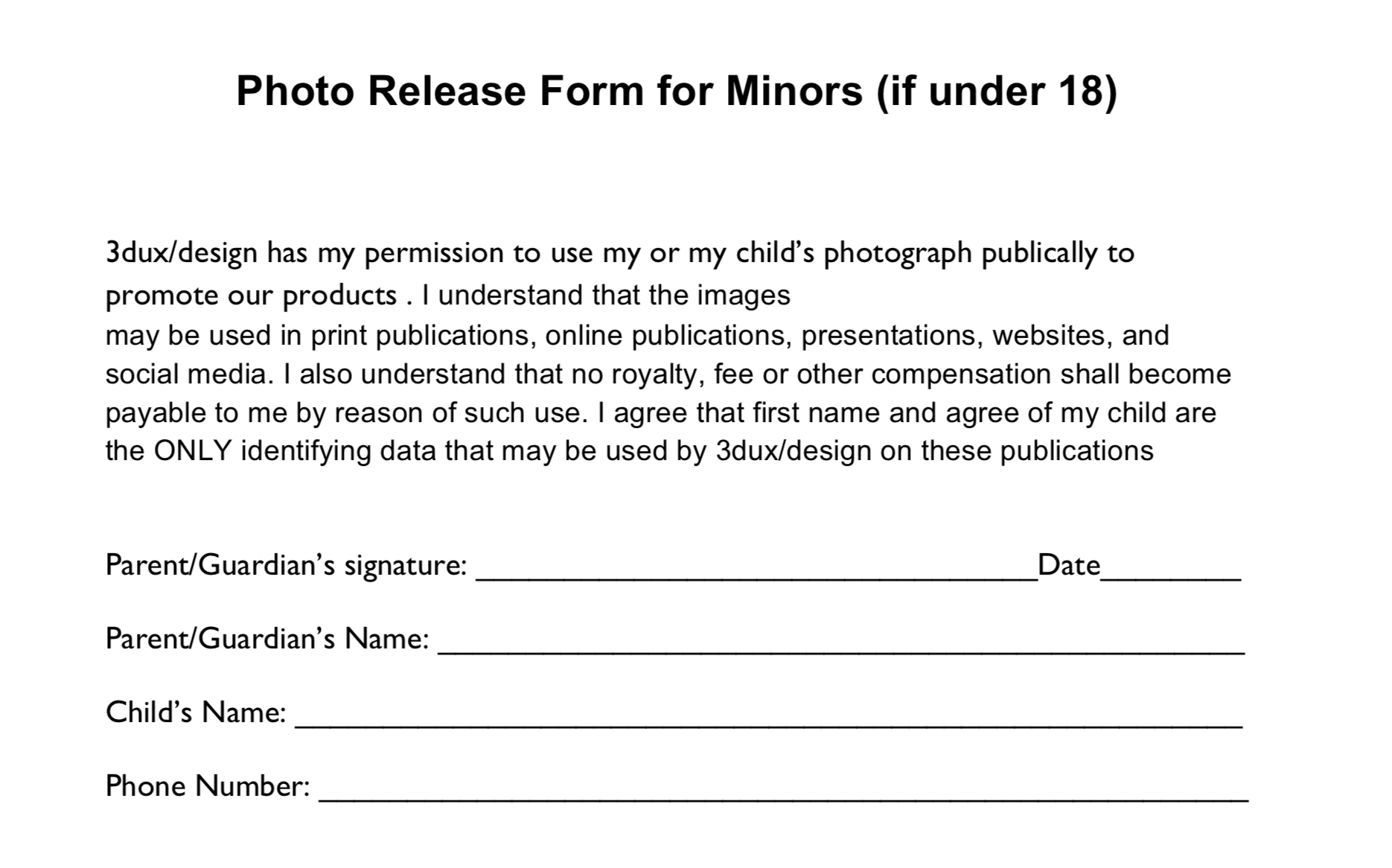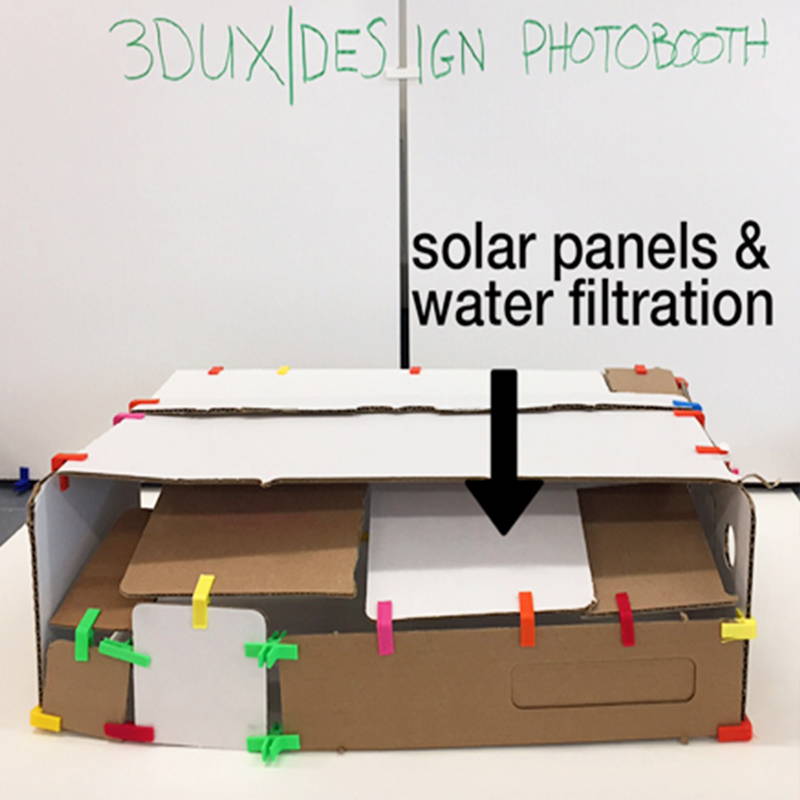 Connor, age 7 decided to focus on minimizing our carbon footprint and sustainable housing options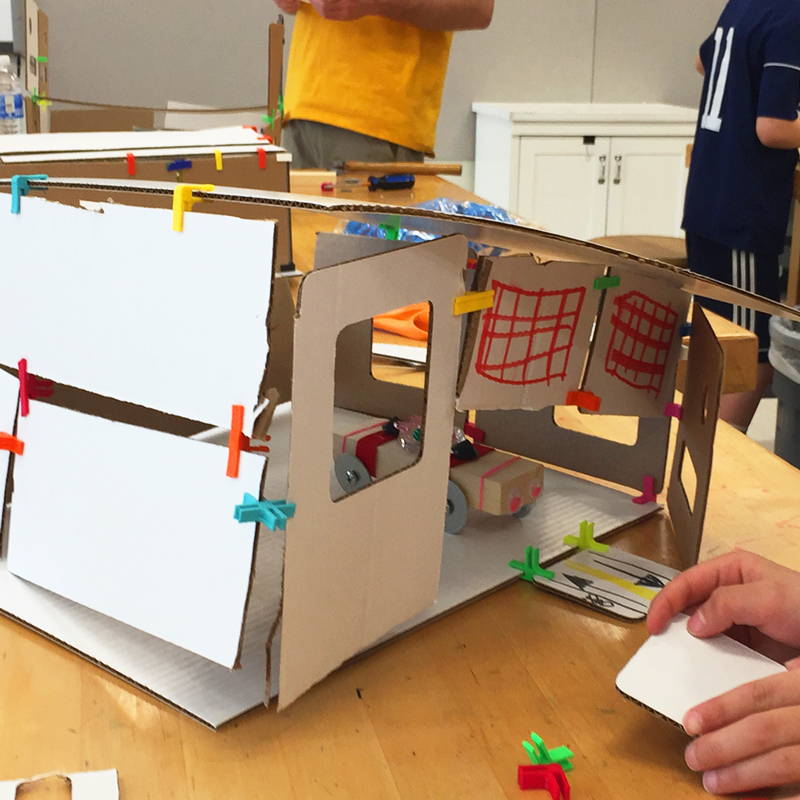 Sam, age 6 felt that the entire space should be one giant garage because his family likes to travel a lot.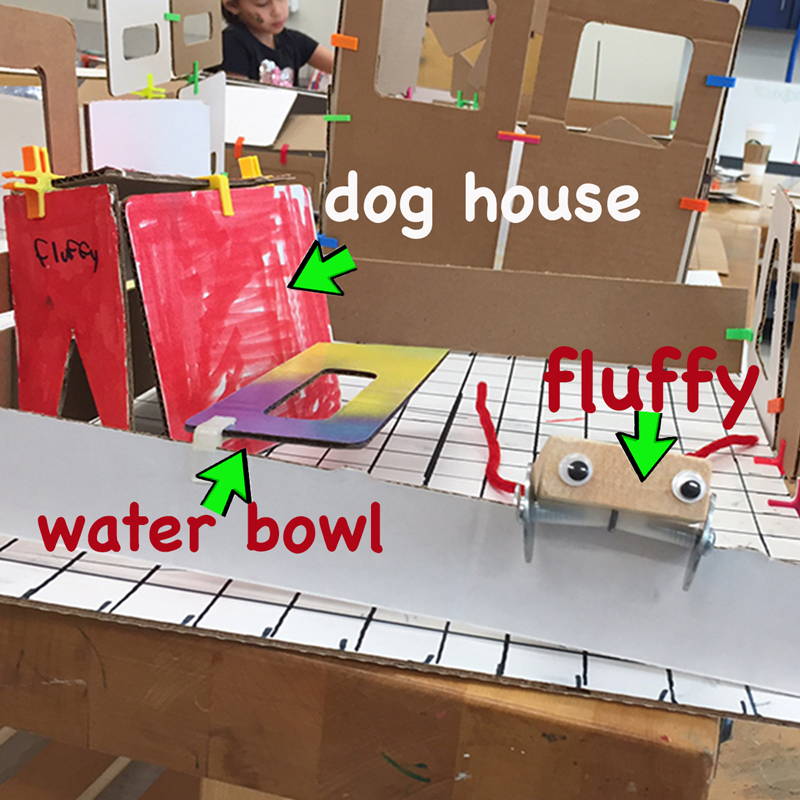 Sarah, age 8 wanted to be certain that Fluffy the Dog had a place to sleep, eat and drink.
This 3rd grade class from Washington were thrilled to learn about Mongolian culture during their Yurt Challenge. They were determined to find some innovative ways to create curved cardboard. In the end, they and an entire Mongolian Village!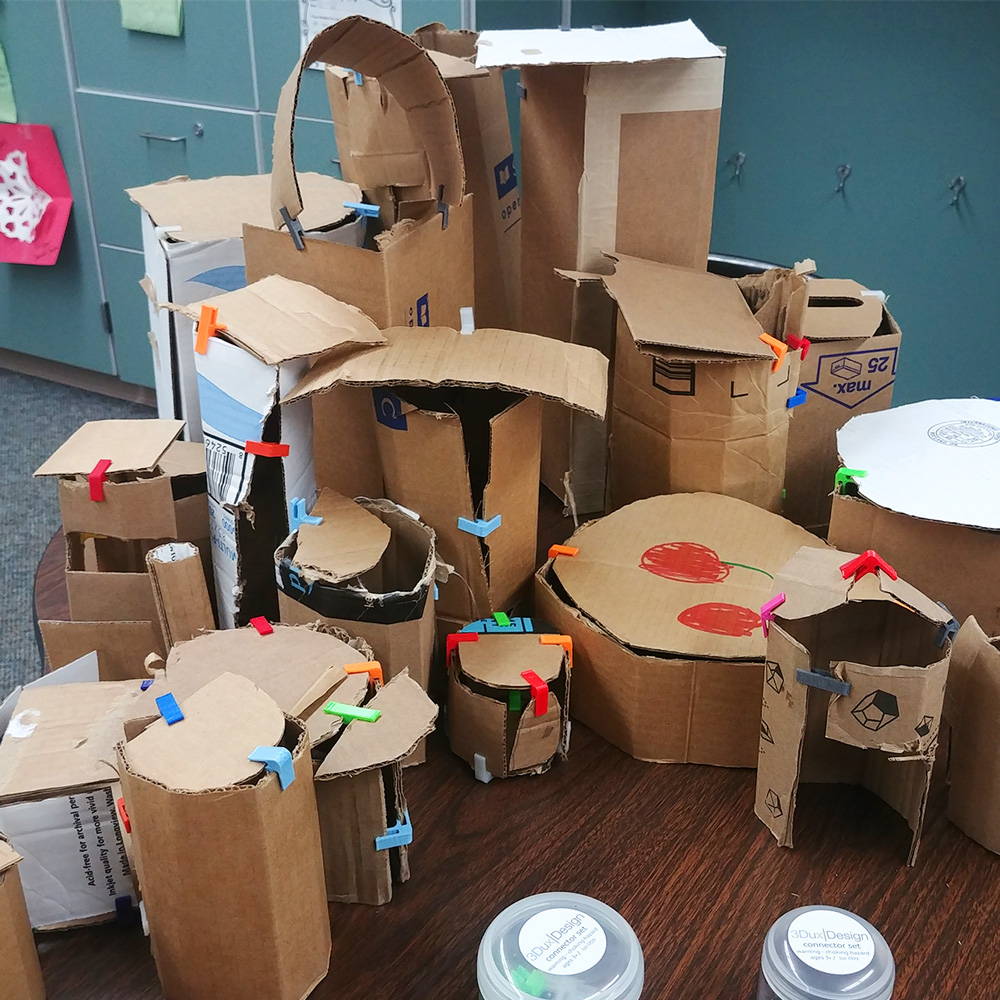 This Mongolian Yurt village taught the students a bit about 3D geometry and material engineering. They figured out how to score the stiff flat cardboard sheets into a curved surface for the classical cylindrical yurt design.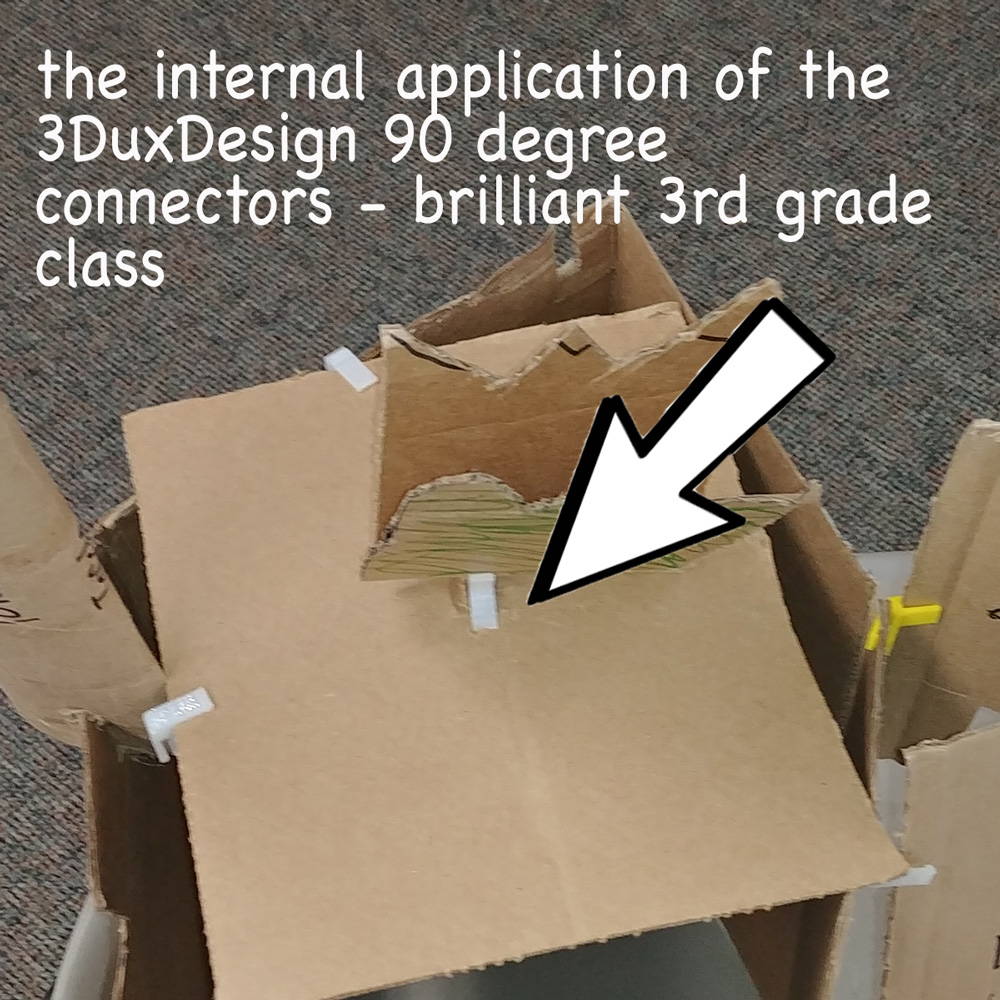 They also used the connectors for another class project and figured out how to place the Statue if Liberty's Crown on the top of her head by poking a hole in the center for this 90 degree connector. (lucky the Statue is not alive)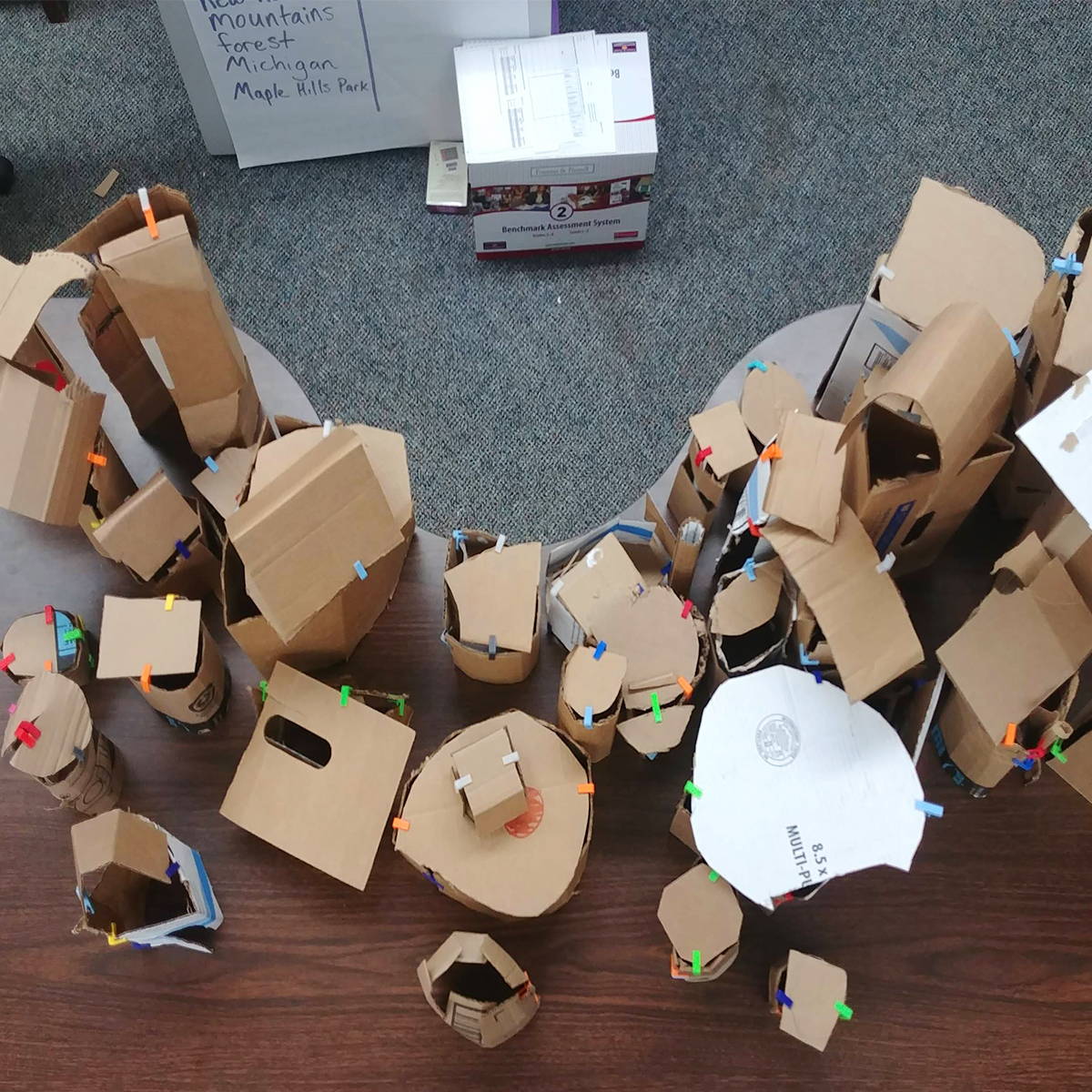 The students were so inspired by the 3DuxDesign mission to spare 1billion boxes from landfill (instagram#billionboxproject) they started a school-wide initiative to recycle. Here's the village they created.
The kids did a great job and the teacher gave 3DuxDesign an A+ "I am a 3rd grade teacher in Washington. I helped fund you on Kickstarter and couldn't be more proud… My students constructed important landmarks of the five regions within our country. My students loved deciding new ways to cut holes to insert certain clips. It also sparked an urgency to reuse all of the cardboard boxes most people have lying around. Later…I gave them your monthly challenge. Most had no idea what a Mongolian yurt was. I printed hundreds of full color pictures of Mongolian yurts for their building reference. The students took over from there! They had stiff straight cardboard and they rounded it in a multitude of ways. Creativity was abundant!"