The 3DuxUniversity Creating Community Curriculum
At 3DuxDesign, we are committed to raising the bar and building industry-leading products, resources, and curriculum to inspire the innovators of tomorrow. Creating Community Curriculum is built to inspire students to be part of the solution and engage in being active problem-solvers in their community.
3DuxUniversity takes student-centered project-based learning to the next level, blending our award winning Architectural Modeling System with a scaffolded curriculum that is easy to implement for all educators and highly engaging for students.

want to pilot this program?
Be a founder, get special perks and be among the first to experience the power of play!
real world problem solving

empower through storytelling

join the 3Dux global community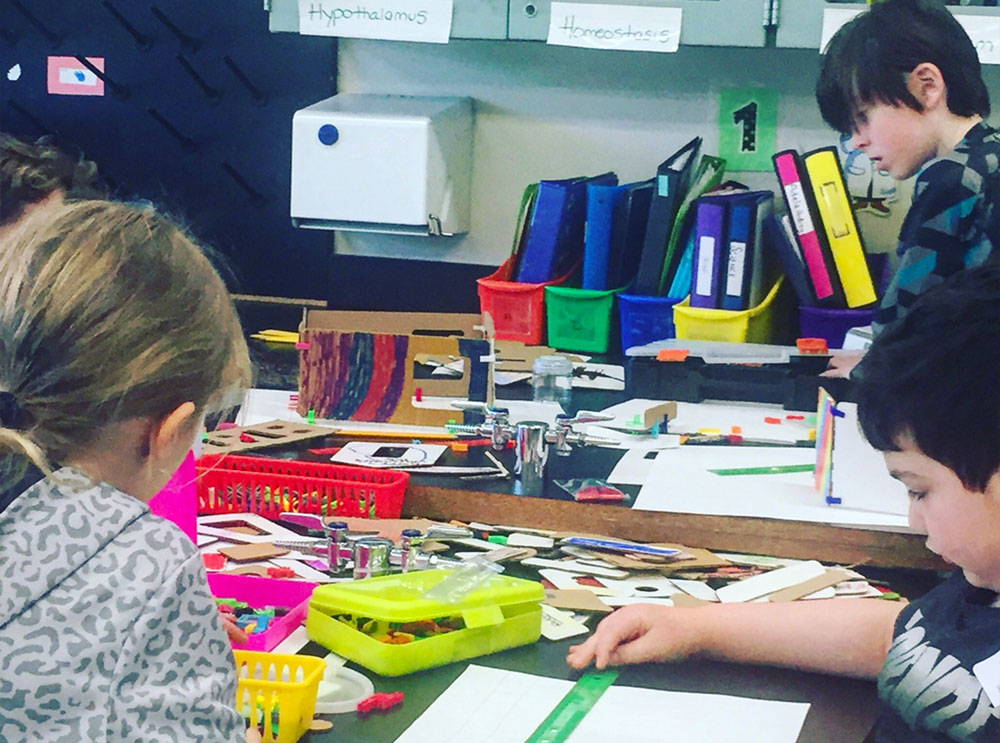 Infusing innovative instructional strategies with student-centered activities takes time and teachers need support as they continue to invest in our future entrepreneurs, preparing them for the world ahead. We are taking 3DuxUniversity to the next level with our next-generation project-based curricula.
We aligned with top-level educators pair our award-winning Architectural Modeling System with innovative strategies to create some of the most engaging curriculum and active learning experiences available for students today.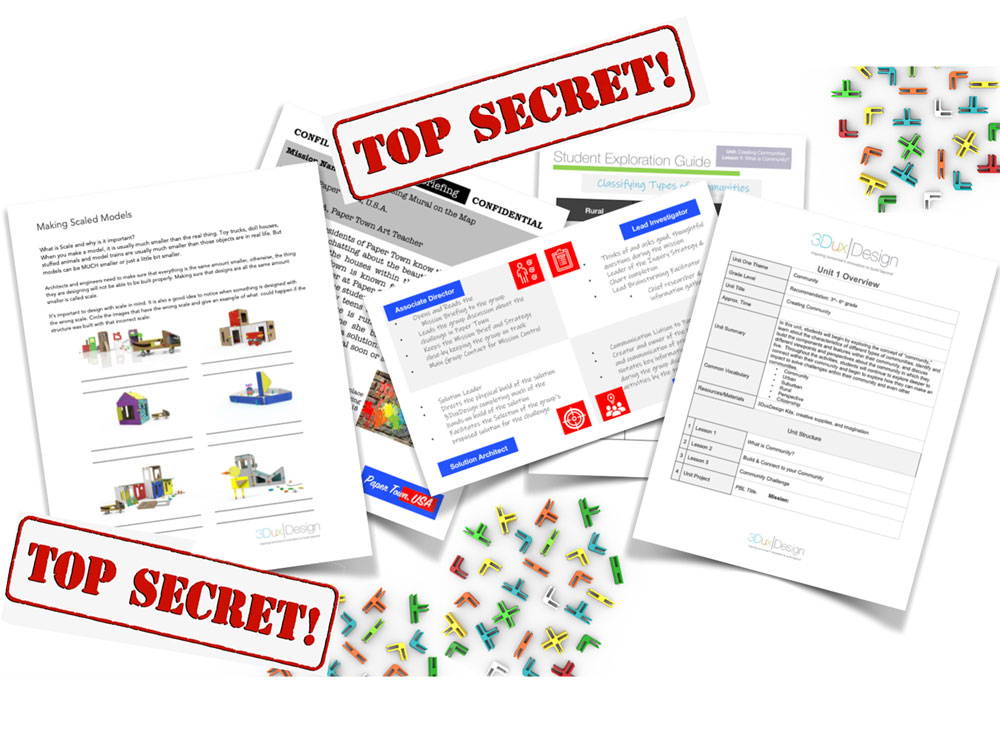 We continue to create student-centered curriculum, game-based lessons, and adaptable project-based learning activities to empower students everywhere with the mindset and skills to be the innovators of tomorrow. Immersive game-based learning experiences engage students in collaborative, solution-oriented thinking.
An interdisciplinary approach with a blend of the sciences, math and humanities in adaptable project-based learning activities ignites the imagination as students collaborate on projects to ideate, design and build solutions to real-world problems.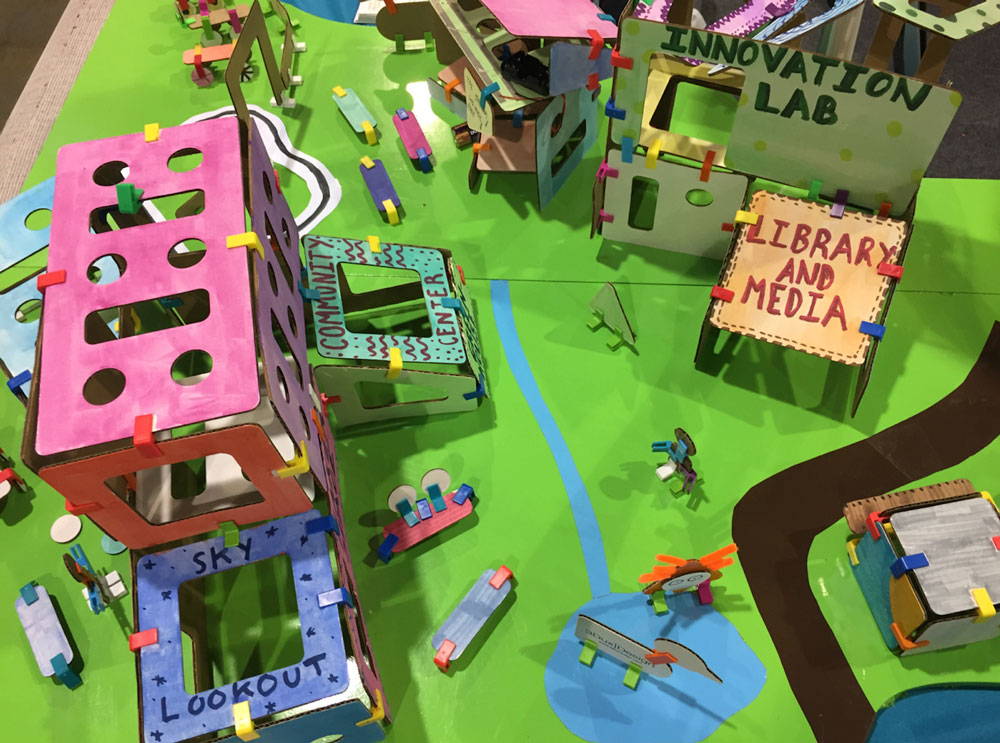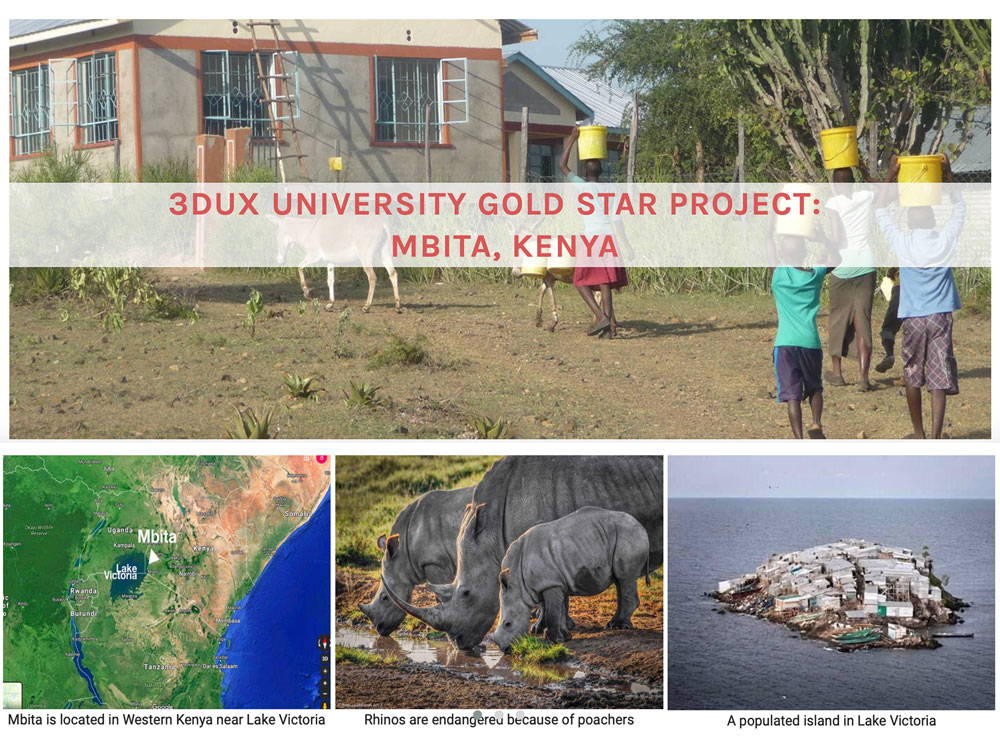 Students explore the art of creative storytelling using a variety of media as they present their own culture, community and ideas to a broader audience. Showcasing projects on your own custom designed Classroom Webpage empowers students with the mindset and skills to be the innovators of tomorrow.
A growing network of students, educators and thought leaders from around are joining the 3DuxUniversity Global Community to share ideas, learn from each other and collaborate on ways that together, we can all become innovators of a sustainable future.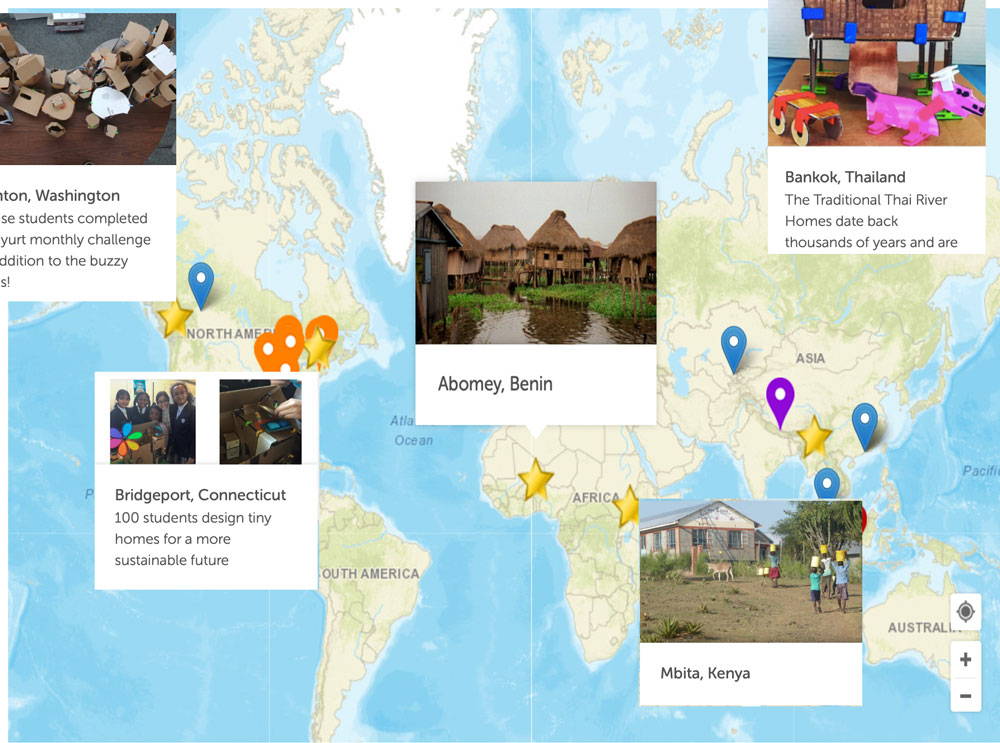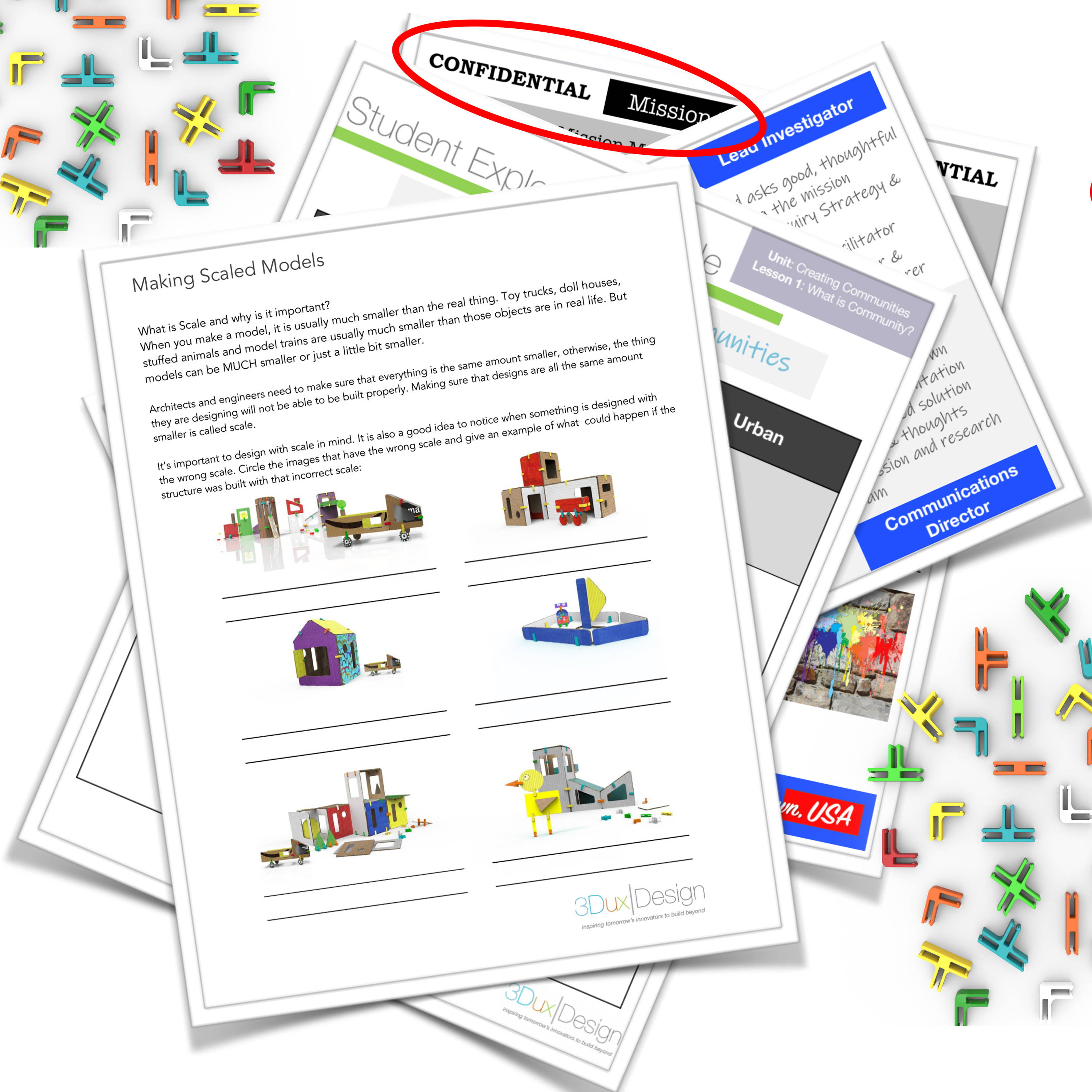 Easy-to-follow comprehensive facilitator guide, all student guides and building materials included

Cross-curricular learning designed for grades 3-6 aligned to Common Core ELA and Math Standards, as well as NGSS

Scaffolded lessons aligned to increasing DOK levels to deepen thinking

Student-centered and Game-based activities encouraging independent thought and solution-oriented thinking

Infused with 21st Century skills including creativity, collaboration, communication, and empathy to prepare students for their future

Culminating capstone project empowers students as they present their ideas and collaborate with students in the 3Dux International Community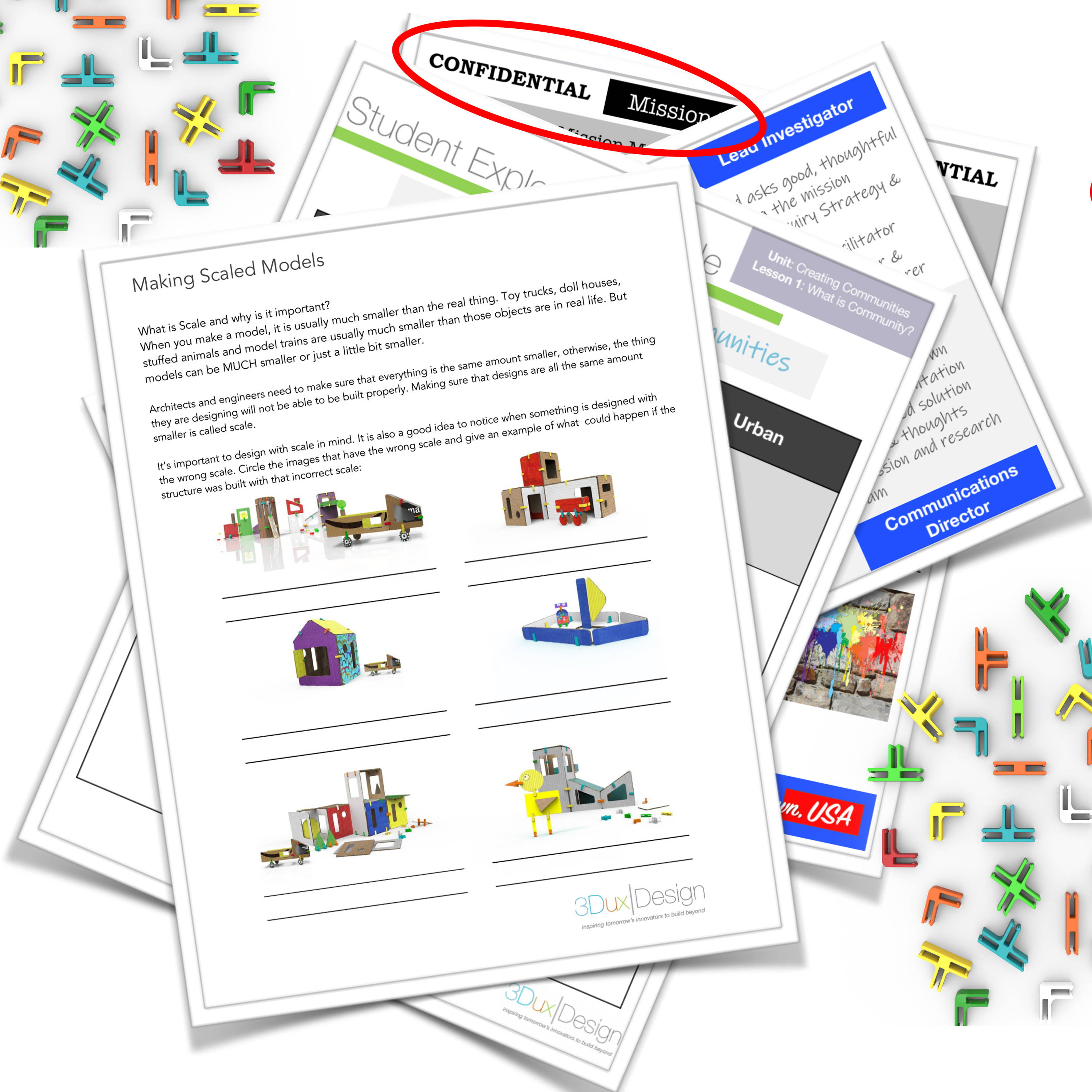 Expanded 3DuxDesign Architecture Set
Comprehensive, Intuitive Facilitator Guide
Learning Goals, Vocabulary, & Skills
Standards Aligned (CCSS + NGSS) & DOK
Student Digital Content
Student Consumables
Game Pieces & Guided Templates
Access to the Global 3DuxCommunity
here's what they're saying...
"I received my order from your company and today my first graders created the most AMAZING things!...I wasn't sure if my students were too young - they're first graders. I definitely don't think they are - especially after what I saw today!"
Two days later... "As I type this my students are building, AGAIN, because they couldn't stop talking about the creations they wanted to make! This is an amazing product that makes every one of my students feel like a successful engineer!"
- LMC specialist. Connecticut
My students are so excited to have their creations posted on your website! Thanks to your company my students engineer new creations just for fun in their spare time. Your products have opened the door to deeper and abstract engineering concepts that even eight year old children can grasp!

- 3rd grade educator, Renton, WA
The 3Dux have been a magical fit... [they] play well with the visual-spatial ... logic-mathmatical... kinesthetic... interpersonal... and the intrapersonal intelligence with zero added except imagination & opportunity. We have explored with area and perimeter, created the life cycle of a butterfly, built letters, created adding machines, and the kid's true favorite -- free exploration!
- educator, North Carolina
[3Dux] attracts a lot of interest and use from all age groups. The teens who volunteer at Creators' Corner like to try invent and construct something using all the connectors and cardboard shapes, plus add in additional recycled cardboard containers, tubes and bottle caps to see which can be attached with the connectors. We've had some interesting results that stretch across multiple tables
- LMC specialist. Connecticut
want to pilot this program?
Be a founder, get special perks and be among the first to experience the power of play!