3DuxDesign in the Classroom
Classroom • Centers • Library • Maker space • After school enrichment
3DuxDesign classroom sets are perfect for schools, after-school STEM/STEAM programs, inventor clubs and more. We are actively growing our educator community and want to make our products and lessons easy to include in your curriculum. Choose from a variety of products and lesson options for your program needs.
Cardboard Refills for the Class
individual kits for in-school and remote learning
GO-Pack personal maker kits
GO-Pack PRO with LED lights
LED Lighting Pack Singles
more lessons and building essentials for the classroom
Boxitects STEM Kit grades k-2
Urban Planning 6 week Lesson k-8
3DuxDesign wants to support learning at home and in school. All lessons and learning programs are free with classroom material purchases for the 20-21 school year.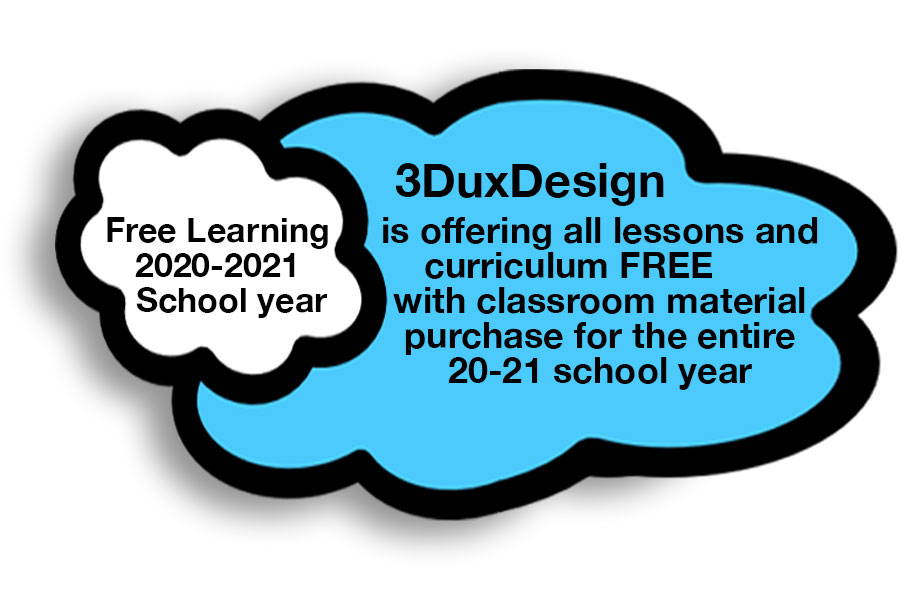 Learn more about free 3DuxDesign resources and discounts for educators.