How Two High School Students Built an Engineering Club for Kids
From 4 to over 500 students . . . and growing!
Team STEAM is an immersive program that enables children to hone and develop engineering skills while enhancing their passion for creative problem solving. In the span of two years, Team STEAM has impacted over 400 young engineers and onboarded 17 high school mentors. Throughout their journey, Team STEAM members have worked with children from 6 different states and have integrated programs with 7 surrounding community centers and libraries.
With the emergence of the pandemic, young children were deprived of their opportunities to grow as social learners. Teachers and parents expressed their concerns regarding their student's emotional and social health. Another major detriment of the pandemic was children's lack of engagement during remote learning.
It started with one high school student and continues to grow with the efforts of another student. Riya Shah had the inspiration to create the Team STEAM Club and Keerthi Vijay came on board to help move the dream forward.
Riya Shah has been passionate about engineering and STEM since she was a young child. Building, creating and working her way around a challenge are in her blood. She was distraught when she heard that neighboring schools had cut out science because it was "too hard to teach remotely", opting to focus on core learning skills like reading and math. That was the inspiration behind the Team STEAM program.
Turning an Idea into Action
With support from the 3Dux team, Riya began her first virtual STEAM club with 4 local children. 3DuxDesign materials were distributed to the kids, and the "Design-a-Zoo" project facilitator guide was reviewed with Riya. The rest was pure magic. One 4-week program and the students were hooked!
And so was Riya...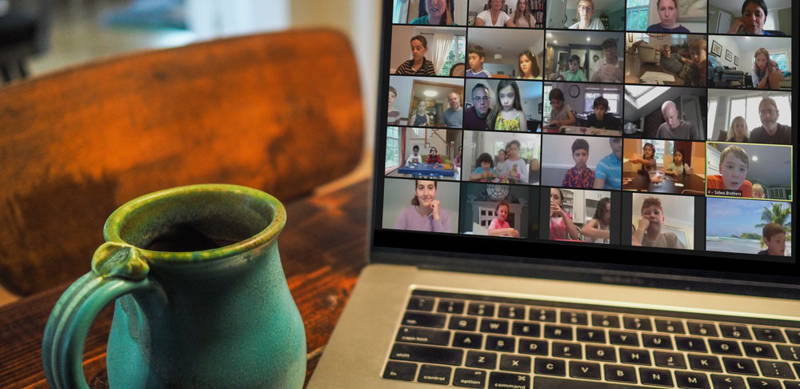 Turning an Idea into Action
A week later, Riya had set up a zoom conference with the 3Dux team. She reached out to various facebook pages with teachers and parents from all over the country. She also reached out to different elementary schools who may be willing to participate.
One year later through Riya's vigorous outreach, Team STEAM has enrolled over 100 online children from 7 states across the US. They have developed a viable and scalable business model that allows the team to offer free materials and programs to students with limited means.
A week later, Riya had set up a zoom conference with the 3Dux team. She'd gathered a group of her friends and decided to expand the engineering club so more teens could get involved.
3 months later, TEAM STEAM had enrolled 45 children from 5 states across the US.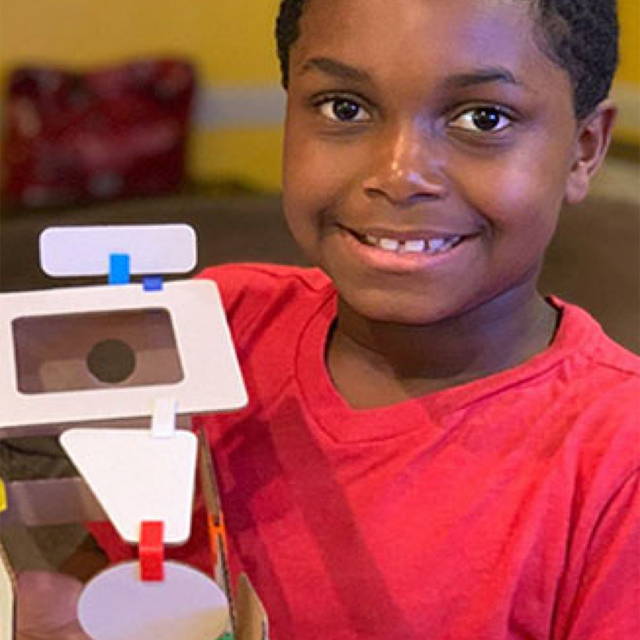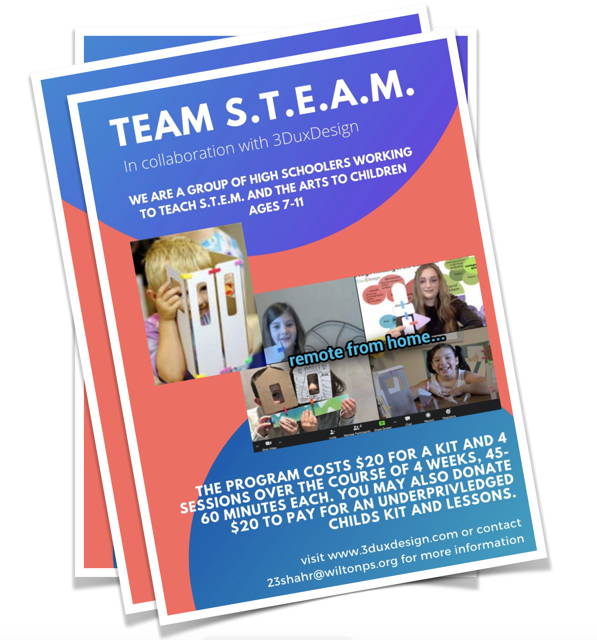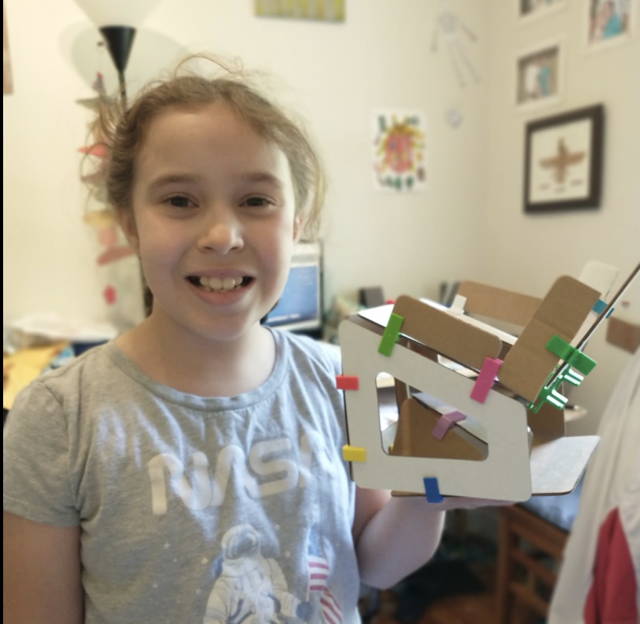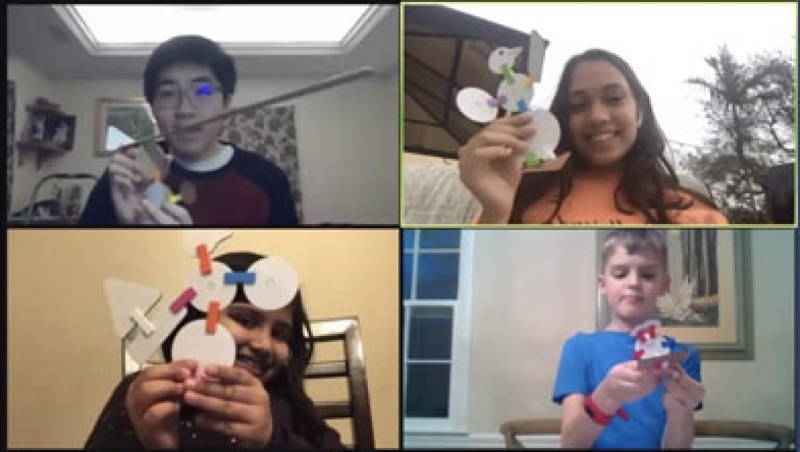 In Spring of 2021 & Fall 2022 Team STEAM presented their work at the Global Innovation Field Trip, a 48 hour live streaming event that celebrates inventors, entrepreneurs, and innovators from around the world.
After the initial wave of 100 students, team STEAM had exploded. Keerthi Vijay, Team STEAM Co-founder and Vice President, led the outreach efforts. In order to garner more support she reached out to local school parent-teacher organizations. Over the course of several months and numerous email correspondence, Team STEAM collaborated with the Cider Mill and Miller Driscoll School PTAs, featuring segments in their newsletters. Through this process Team STEAM was able to get over 95 new online students in the Winter of 2021
Bringing Team STEAM to in-person
As COVID cases were dwindling, Keerthi continued to reach out and help expand Team STEAM to include in-person programs. Her first stop was the local Library. After correspondence for many months and numerous zoom calls Team STEAM had its first in person program in March of 2022. Their first session had a full booking and full waitlist, it was an immediate success. The enthusiasm from the volunteers (Riya, Preethi Vijay, and Keerthi) and the students were amazing. One session quickly turned over 16 independent sessions at the Wilton Library. In addition to working with the WIlton Library, Keerthi has fostered relations and established Team STEAM at the Darien Library, Ridgefield Library, Norwalk Library, and Westport Library.
Team STEAM has created a lasting impact by inspiring young students to get interested in STEM. However, most of our work was done in areas with strong pre-existing stem curriculums. In order to truly reach all students, Keerthi wanted to work with students from areas without access to robust STEM supplements. Team STEAM has created partnerships with the McGivney Community Center in Birdgeport CT and the Triangle Community Center in Norwalk CT. Additionally, they have worked with a number of local organizations including the Girl Scouts, after school programs, and farmers markets where the Team STEAM coaches now run live in-person programming.

With the increased interest and growth of the program, Team STEAM needed to get creative. Creating lessons that were interactive, workable, and feature fundamental engineering concepts. Team STEAM co-founder Keerthi led the efforts to curate and develop a new set of colorful, engaging, and fun lessons for students. With the help of teammates Preethi Vijay, Brody Fusco, Trisha Prabhu, Cathi Ursetti, and many hours of engineering they created over 8 brand new lessons to be used at all Team STEAM programs. Each lesson is adaptable to the many different locations in which Team STEAM programs run. This helped create a sustained consumer base and a reputation for Team STEAM.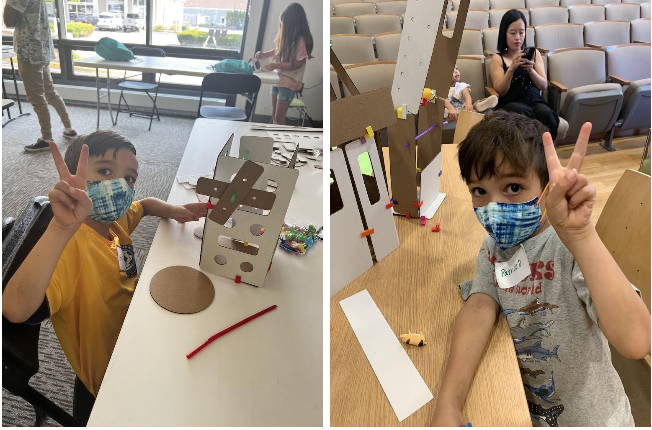 Today Team STEAM has taught over 400 students and continues to grow! Keerthi and Riya both envision the program to grow across the country. They hope to have Team STEAM chapters in every state in the country. One Bridgeport highschooler is in the process of making her own chapter of Team STEAM and another based in Boston has expressed interest in starting their own chapter. In preparation for this major transformation, the team has been working to create a starter pack, making it easy and accessible for teenagers across the country to start their very own Team STEAM chapter.
Want to start this program with students at your high school?

Contact marci@3duxdesign.com for details.
To enroll your 6-11 year old in the Team STEAM club, or donate a kit...