If you've ever watched a child immerse themselves in their own wonder, imagination, and creativity, you've witnessed something truly special. Children need their own special places, whether they are humble or grand, to explore their ideas, storylines, and innovations – it's how they get to know themselves physically and emotionally.
Often times, parents will fail to realize that something as simple as a cardboard box is all that a child needs to make this kind of child-like wonder possible. The material of cardboard can be used as an educational game to improve language development, fine motor skills, and percussion instruments, as well as building blocks in making something bigger like a small city or community. These boxes can be used to store small toys, musical instruments, stage puppets, and arts and crafts for drawing patterns and paintings right on the outside of the boxes.
That's why having access to these kinds of simple tools can make your life as a parent that much easier. You know that parenting is a nonstop educational effort carried out every single time, making use of what you have at your disposal. It's your role to promote independent learning activities that challenge your child to come up with their own form of entertainment.
Hands-On Community
It was this very relationship that inspire the launch of 3DUXDesign, an award-winning Architectural Modeling System that offers engaging, hands-on tools that blend art, design, and creative play with STEM learning. Accompanied by an online project-based learning platform that creates a community for all parents to support and respond to on a daily basis, 3DUXDesign is more than just a cardboard box-style play system – it's an entire parenting lifestyle.
Every modeling kit comes with a huge assortment of geometric forms and connectors engineered to fit most cardboard, with endless possibilities. It's up to your child to take each tool and see what they can do with nothing but their imagination and thought process. Using the online project hub, now you can download after-school activities and ideas to present to your kid, strengthening your relationship with your child as you support their natural learning process.
Of course, 3DUXDesign works hard to release brand new lessons, kits, and online platform activities on a weekly basis to keep you and your kid entertainment. You can transcend national boundaries to bond over a shared activity, right at home. Plus, with social distancing mandates in place today, it's an easy way to stay entertained without having to leave your home.
Let Your Child Decide
It is paramount to let your child decide what they want to do and then follow their lead. Allow your child to lead in play with the cardboard. You will get more of a glimpse into their world and build a deeper connection with the person they were born to be. When you step back and permit your child to take control, their natural self-confidence, personality, and self-esteem will present itself in a beautiful way. 3DUXDesign was created to merely augment this natural self-discovery in children.

Kids of all ages love the open-ended creative natural of basic materials like cardboard, paper, and crayons.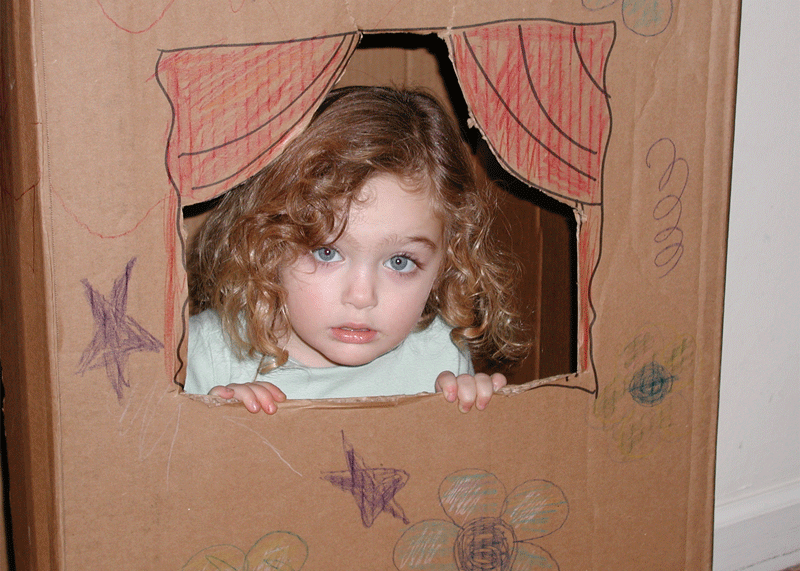 About the Author

David Schatzkamer, LMHC, RPT-S is the owner of Child Centered Connection (c3Method), a child and filial therapy platform that works with parents and teachers to administer mental and emotional therapy to children. With adept expertise in everything from clinical programming, community outreach, and team building, to case management, program management, and client-centric models,
David has changed the landscape of child family play therapy forever. Leveraging his experience in setting and driving an organization vision and operational strategy for human health organizations, Schatzkamer is constantly working to develop new programs and services to enhance quality of life while building community. He believes one of the best ways to help children develop their personal creativity, self-confidence, and identity is through the setting of play. Due to COVID-19 restrictions and social distancing today, David is offering critical online training for parents looking to learn more about building stronger relationships. Play your way to parenting success.
Learn more about David's work, book a consultation or attend a virtual workshop at The Center4PlayTherapy