3Dux university gold star project:
renton, washington USA
A note from the Renton, Washington 3rd grade teacher...
I am a 3rd grade teacher in Washington. I helped fund you on Kickstarter and couldn't be more proud. I went to my school district's STEMPosium where my students showed off your product. There were over 50 booths ranging from K-high school students and community members. My students constructed important landmarks of the five regions within our country.


This project also sparked an urgency to reuse all of the cardboard boxes most people have lying around. Later, I ran my own station at my elementary school's STEM night. I decided to hand out your clips, scissors, and cardboard as I gave them your monthly challenge (The Mongolian Yurt Challenge). Most had no idea what a Mongolian yurt was. I printed hundreds of full color pictures of Mongolian yurts for their building reference. The students took over from there! They had stiff straight cardboard and they rounded it in a multitude of ways. Creativity was abundant!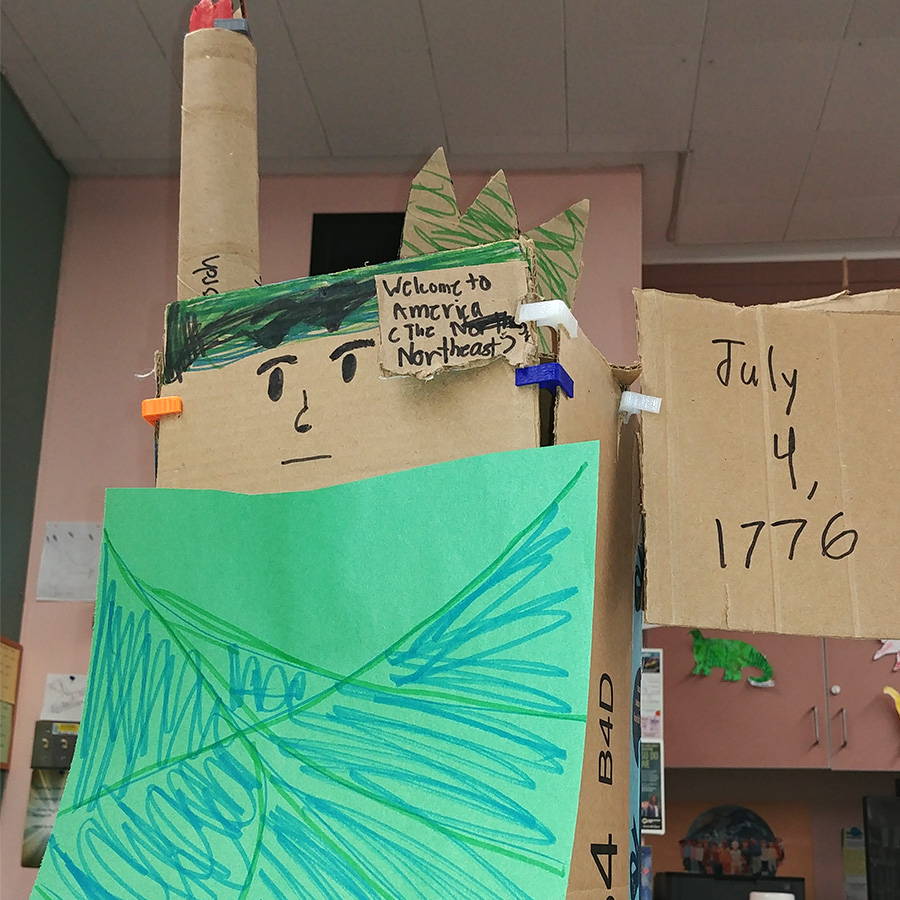 Mongolian Yurt Challenge 1
Mongolian Yurt Challenge 2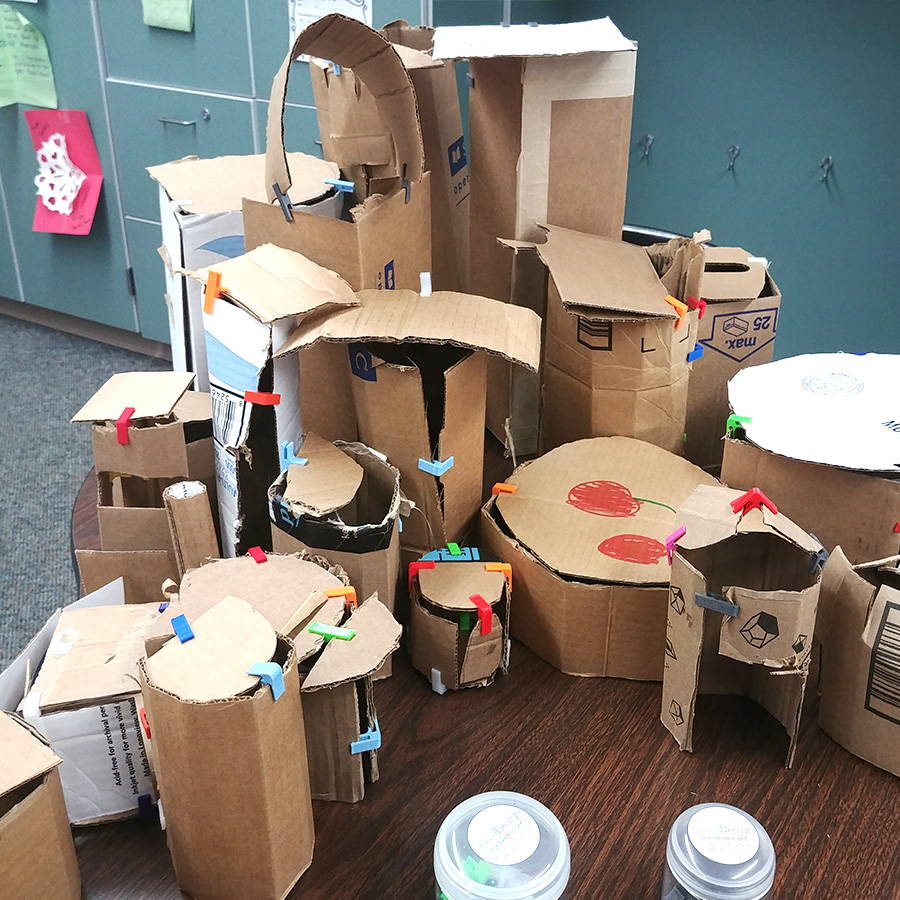 The class went above and bee-yond with their 3Dux Buzzy Bee and Pollinator Pathway Project. The 3Dux team was so proud of this group for their dedication to help this endangered species. Just a bit of a background, the Pollinator Pathway was founded by design thinker Sarah Bergmann as a decade-long response to nature in our time. The concept was actually developed right in Seattle, a city quite close to Renton, Washington. As noted onwww.pollinatorpathway.com , "The Pollinator Pathway was built as a proposal for a global ecological design. It is about a shift in environmental imagination; how we think about our relationship with the planet. It is about thinking like designers, and thinking big across systems. Our old narratives of saving species are too small; the Pollinator Pathway reimagines and redesigns the relationship between urban, rural and refuge in what is termed the Anthropocene, or Age of Humankind."
They designed this pathway with all the things bees need to survive. They created their city using recycled cardboard, blocks and 3Dux Connectors and then used magazine cutouts to add native flowering plants for food (the marbles are the pollen).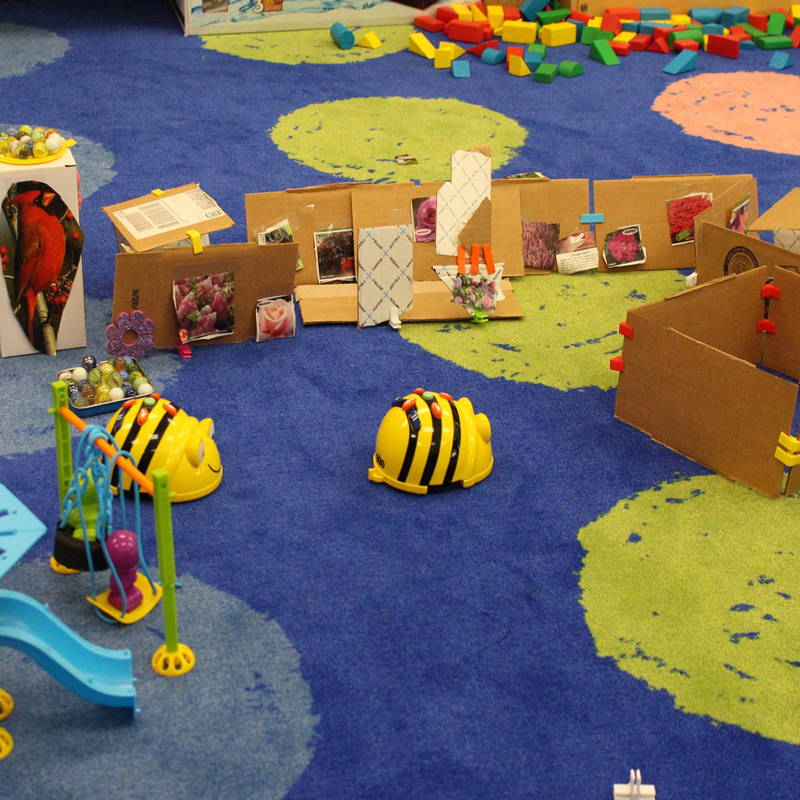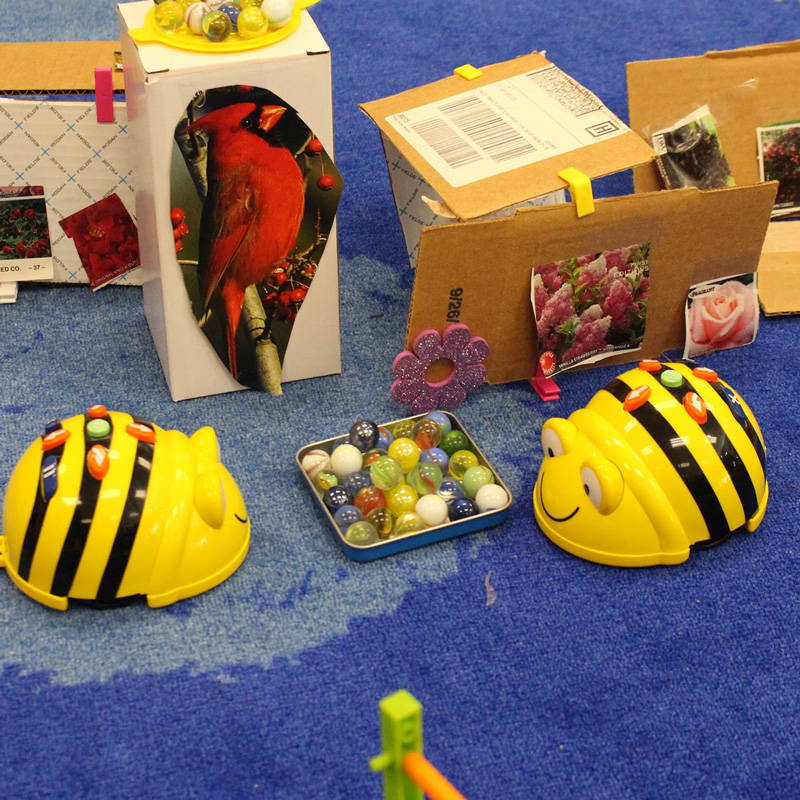 The bees seem to be quite happy frolicking in nature with the birds and all the fresh water (the carpet) they need. These students even created a playground to help set the scene for a real life setting. If you think these bees are just sitting around enjoying nature, think again. They are actually robots and were programed by the students to act out the role they would play in a real city.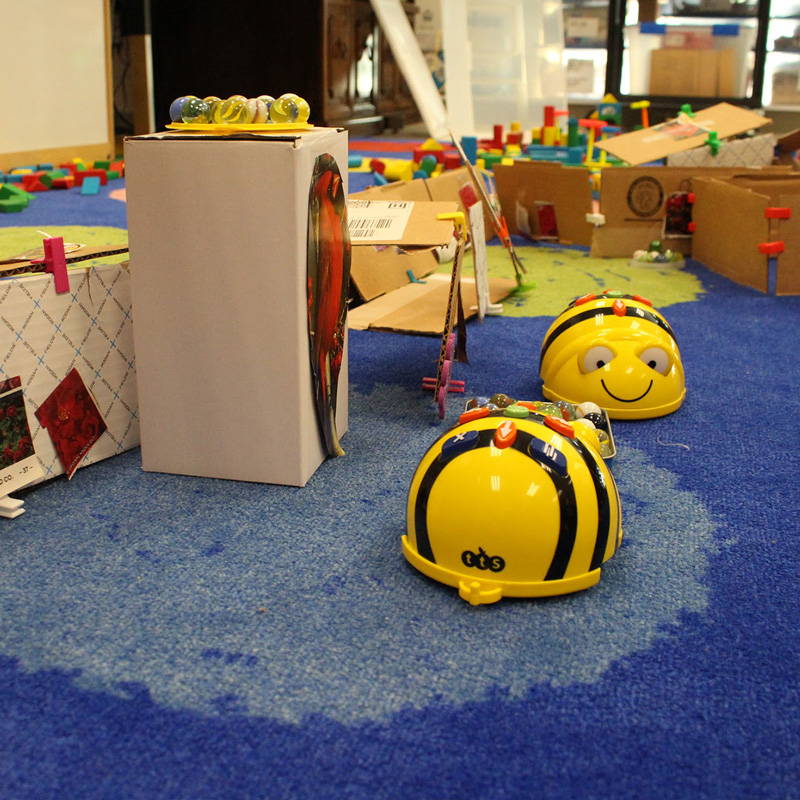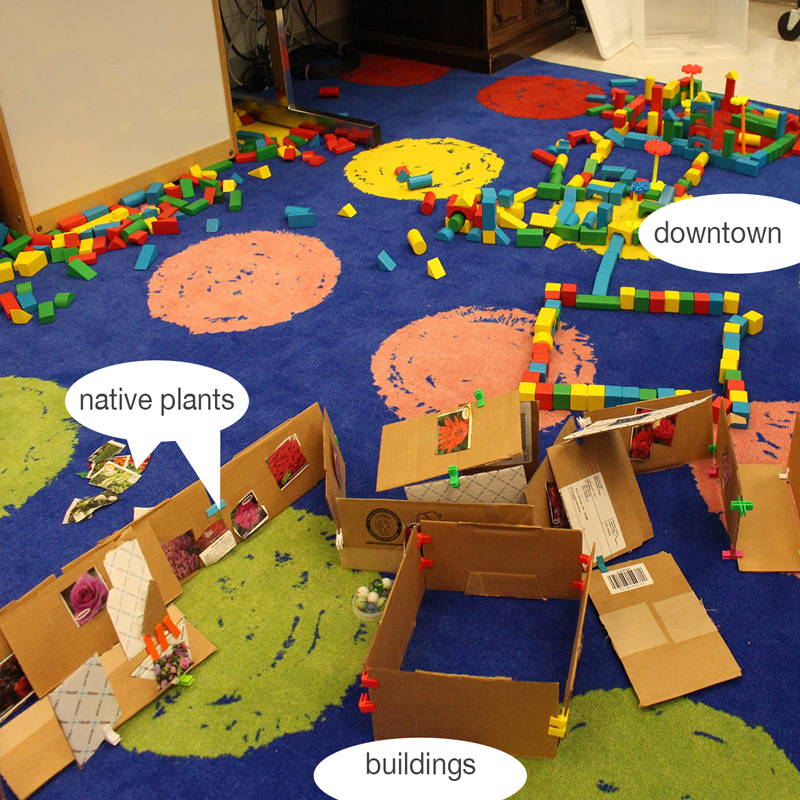 Then they decided to take what they learned and apply it in the real world.
These bee homes were designed as a safe haven for these buzzy little buddies.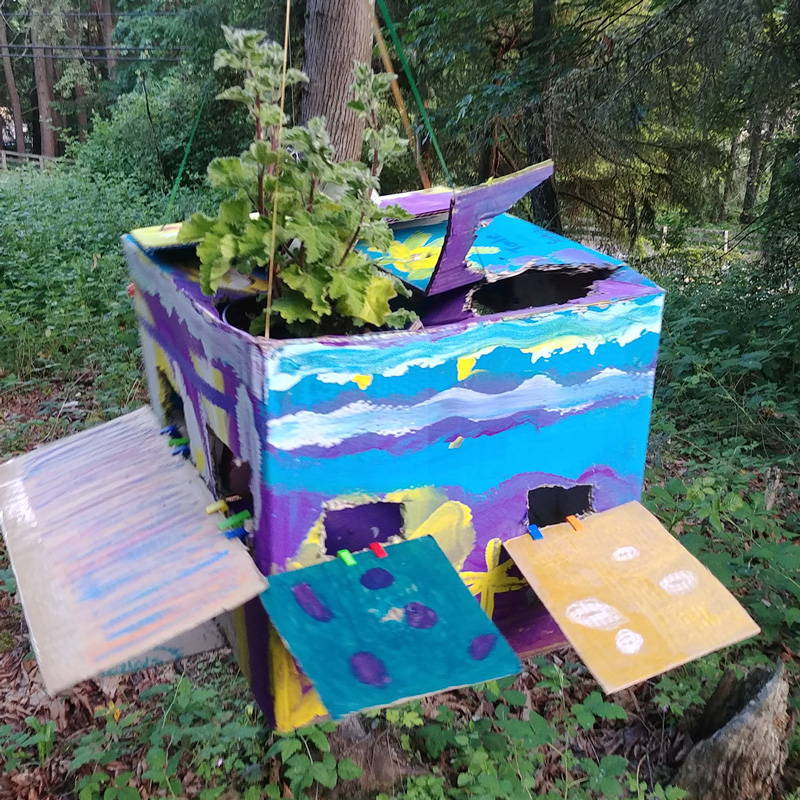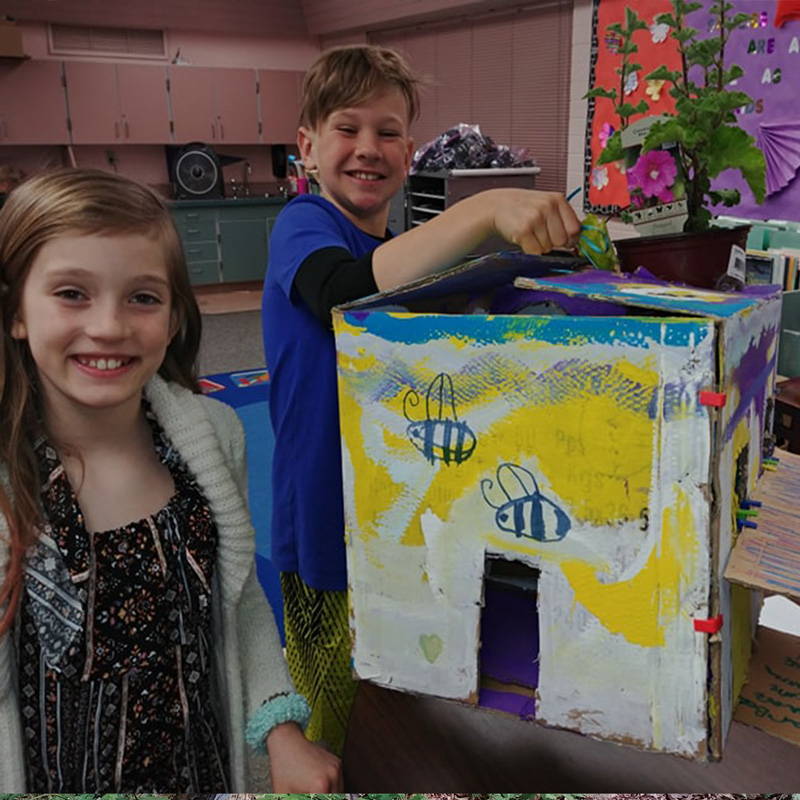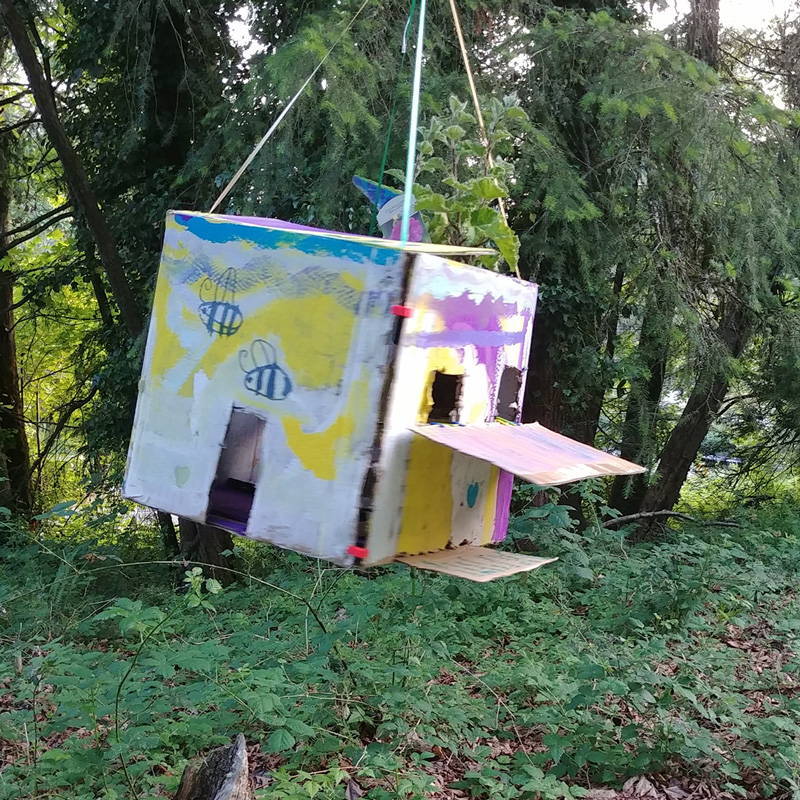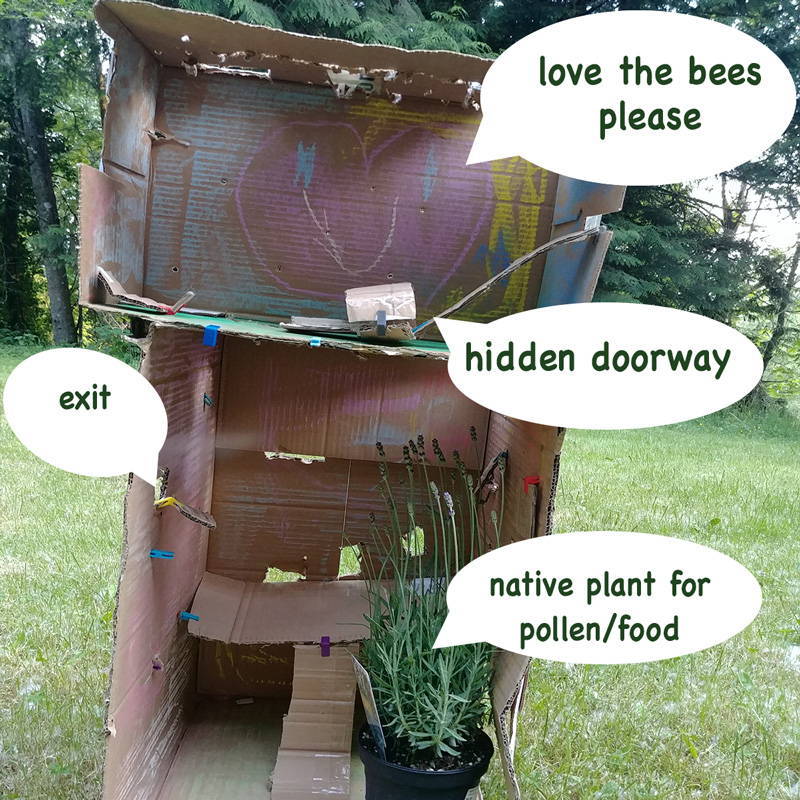 "This is just the beginning of our bee challenge submissions! This group wanted to suspend it in the air, so the bees could enjoy a home in the sky! Their message says, "Dear bees, you are welcome here anytime. This house is just for you!" Your projects have not only inspired us to recycle cardboard, but we are now saving the planet in addition to endangered species! 3Dux has taught my students that anything is possible. For this project my students researched the local bee population and which plants they preferred. We learned a lot about bees! This particular group requested rose mallows."
design • build • share • collaborate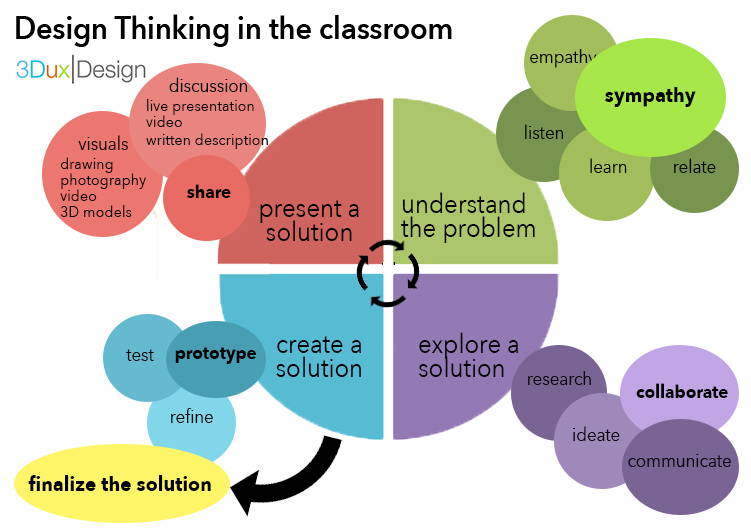 Architecture, Design Thinking, and the 3Dux Creators

Architecture brings open-ended creativity and design thinking to traditional STEM learning.
We are a team of designers, educators, architects, engineers, artists and other thought leaders having some serious fun educating the next generation. Our project-based workshops inspire children to define problems, collaboratively explore solutions, create, and reevaluate. 3Dux classes incorporate a wide range of topics including sustainability, urban planning, and social equity for a more holistic approach to STEM learning.
NYU Medical School trained pediatrician and co-developer of 3DuxDesign, Marci Klein, M.D. brings over 20 years experience in both clinical and academic medicine with a focus on community health, patient education, and early childhood development